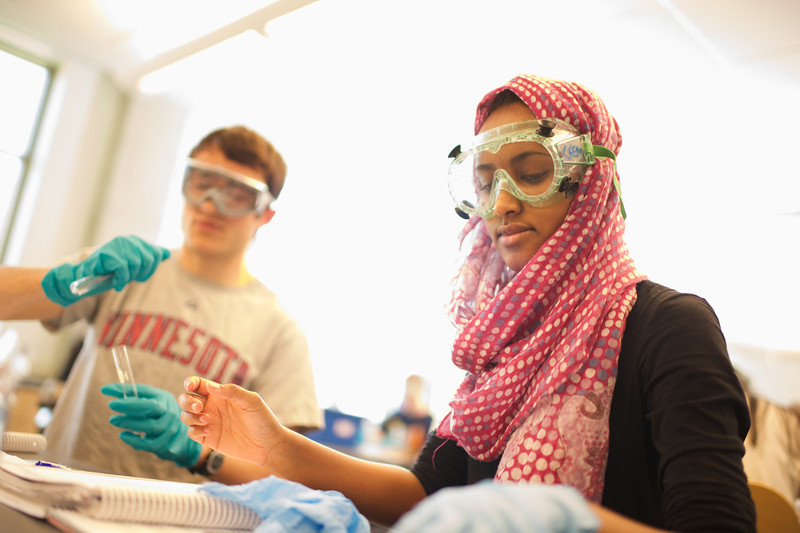 What is EMERGE?
Experiences with Metacognition and Early Research to Generate Excellence (EMERGE)  (NSF#1930235) provides scholarships and critical support to academically talented students with documented financial need who plan to major in either Biology or Chemistry. Students are eligible for both financial and programmatic support through their senior year. 
Important EMERGE features include:
Placement in faculty research labs during the spring of their first year at St. Olaf.
Scholarships of up to $6,300 per year, used primarily to reduce student loans.
Experiences focused on building community and skills related to reflection.
EMERGE aims to increase the proportion of students who complete introductory biology or chemistry courses and subsequently earn majors in these fields. Scholarship recipients will benefit from metacognitive training, early research experiences and activities focused on developing a sense of belonging in STEM.  In particular, the project investigates the role metacognitive training plays in advancing undergraduate research experiences.