Because St. Olaf's web experience is built on top of Google and WordPress, there are two standout options for building and managing forms: Google Forms and Gravity Forms. The type of form you choose depends on what you need out of your form.
Which form is right for your needs?
See below for a quick rundown of how each form fills a particular need. Reach out to IT if you have further questions.
| Google Forms | Gravity Forms |
| --- | --- |
| Good for personal use | Ideal for department and office use |
| Good for one-time (or few times) use | Good for long-term, complex use-cases. |
| Form disappears when owner of form leaves | Form persists even if owner leaves |
| Can live in a shared drive (with some limitations) | Lives on a webpage, so it retains the look and navigation of your site |
| Limited email notification capabilities | Highly customizable email notifications |
| Results can be saved to Google Sheet and shared with others | Data can be saved to Google Sheet and shared with others (with add-ons) |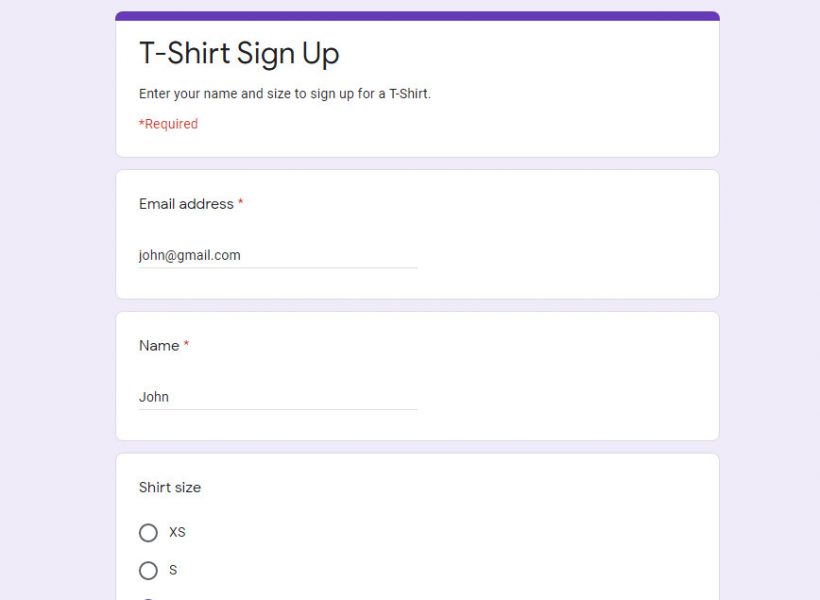 Google Forms
Google Forms offer a quick way to create and share forms, with the familiar, intuitive Google interface. Drag-and-drop functionality makes creating forms a breeze. Use Google Forms to create surveys or quizzes, collect and manage responses, and integrate with other Google services.
Beware that Google Forms are not recommended for payment forms or other forms that need to persist even if the form's creator leaves the college.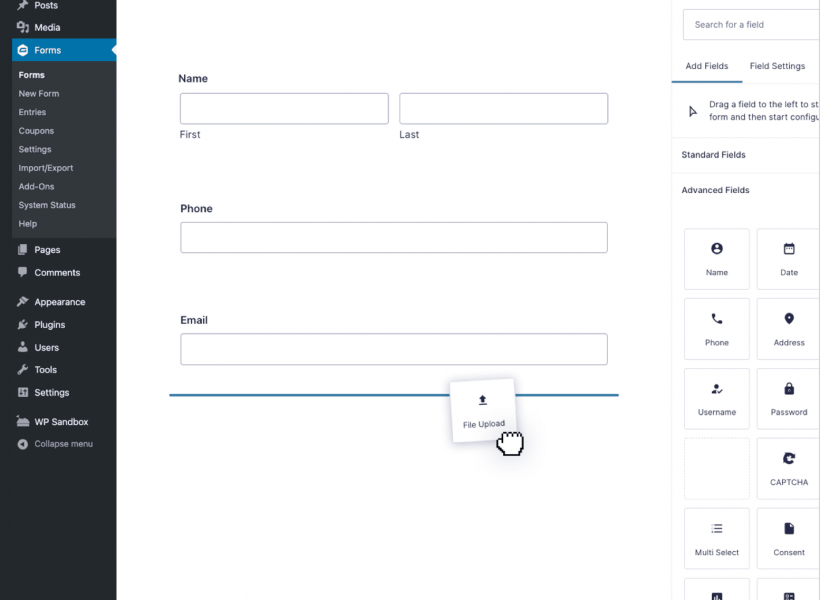 Gravity Forms
Gravity Forms is a plugin for WordPress with an expansive tool set for setting up more complex forms. Out of the box, Gravity Forms can manage form entry data, and notify the appropriate parties when new entries have been submitted.
Further, Gravity Forms is part of a large ecosystem of plugins and add-ons that can further enhance its capabilities, providing more control over fields, number of submissions allowed, complex workflows, and more.
To get started with
Google Forms
, visit Google Forms and sign in with your St. Olaf account.
To get started with Gravity Forms, click "Forms" in your site's Dashboard menu (or ask the web team to enable it).
If you need help with plugins, activating add-ons, or still have questions about which type of form to use, email the web department.