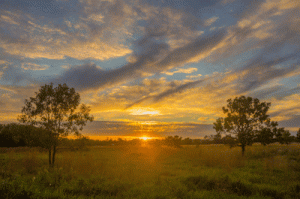 In its integral presence at St. Olaf College, Writing acknowledges the history of the land on which we live and learn:
We stand on the homelands of the Wahpekute Band of the Dakota Nation. We honor with gratitude the people who have stewarded the land throughout the generations and their ongoing contributions to this region. We acknowledge the ongoing injustices that we have committed against the Dakota Nation, and we wish to interrupt this legacy, beginning with acts of healing and honest storytelling about this place.
---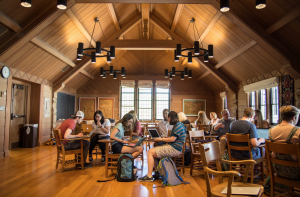 Writing is a primary means of learning in the liberal arts. Imagine writing a letter to friend about what you see through a microscope. Or consider how research contributes to believable characters in fiction. Your studies may even lead you to create a nutrition blog for athletes. Writing courses at St. Olaf, in biology, creative writing, exercise science, and other areas, engage with content through reading, discussion, research, and writing.
For all of these purposes, the Writing program supports opportunities for practical development, passionate exploration, and reflection.