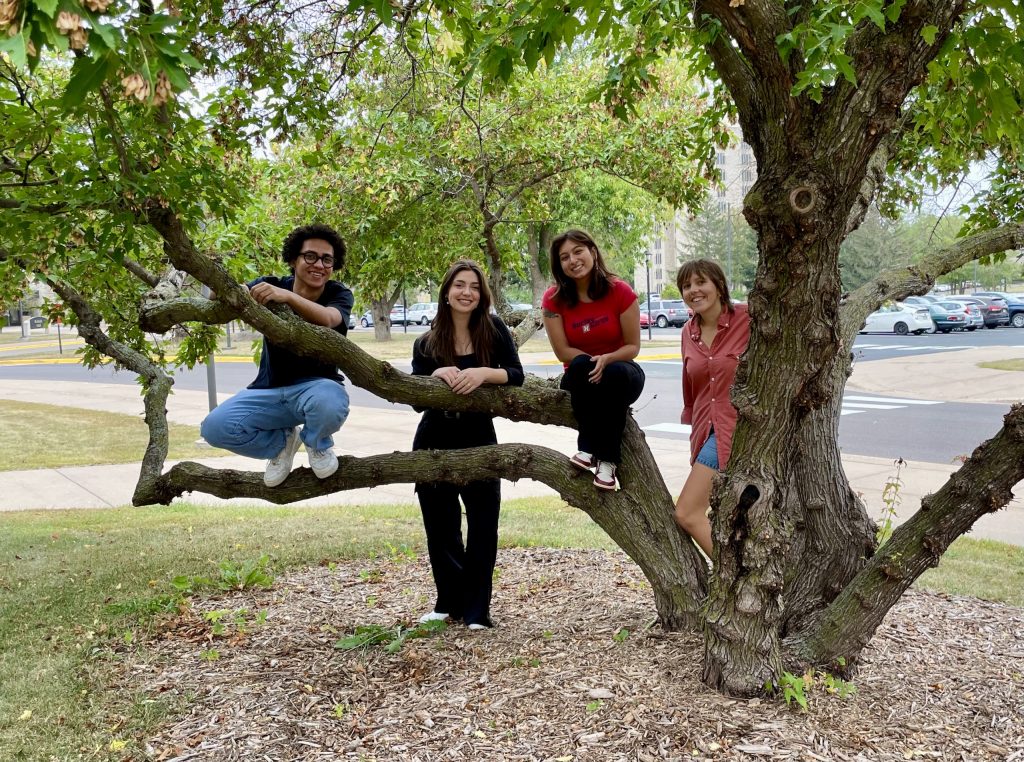 The objective of the Emerging Artist program is to offer St. Olaf graduates an intensive "Artist in Residence" experience to better prepare them for graduate school or a professional career in the arts. The program is designed for self-motivated artists and curators who wish to make visual arts the core of their professional future. In the academic year after graduation, Emerging Artists receive a stipend for art materials, create and exhibit their own artwork, and make positive contributions to the community of art students, faculty, and staff. They also act as mentors to undergraduate art students and help facilitate community events, including the department gathering in the fall and the juried exhibition in the spring.
Senior Studio Art majors who wish to apply for the Emerging Artist Program should meet with their Art-343 advisor to discuss their application. Advisors will recommend candidly whether or not the student should apply and may provide feedback on a draft of the letter of application.
The Emerging Artist program is generously supported by the Leean Carpenter Endowed Fund.
Work in Progress Show
November 2023
Groot Gallery, Center for Art and Dance
Come to view work currently in progress by the Emerging Artists.
Carleton College EA & St. Olaf College Emerging Artist Showcase
March 2024
Northfield Arts Guild
The Northfield Arts Guild is proud to present this dynamic, engaging collection of work brought to you collaboratively by Carleton and St. Olaf artists.
History of the Emerging Artist Program
In 1982, Professor Arch Leean initiated the program as an "Alumni Artist in Residence," lasting 3 and ½ months during the fall semester. The alum was given a studio space and small stipend with the intent of developing an extended body of work and an "open studio environment" that encouraged numerous interactions with undergraduate art students. After 4 successful years, it became clear that it was difficult for alumni to get 3+ months release from their work schedules. In 1988, the program shifted to offer studio space, a small stipend for materials, and portfolio development for two recent graduates. Steven Carpenter '82 supported the materials stipend for four Emerging Artists for nearly three decades. In 2011, an endowed fund was established with generous support from Steven Carpenter, Beth Christiansen and Wendell Arneson, and other alumni and friends of the program.
With the ongoing support of the Art Department, the program has supported art alumni, giving them a year of mentorship, studio space, materials fees, portfolio development, and opportunities to act as mentors to undergraduate students.
Meet the Emerging Artists!