Two exciting shows opening this month in the Center for Art and Dance!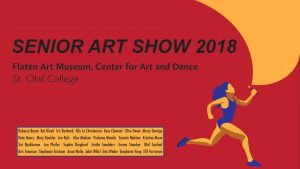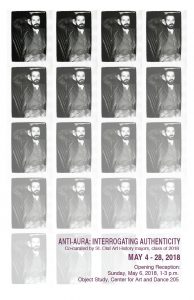 ---
To Include is To Excel
The Department of Art and Art History and Flaten Art Museum are pleased to announce a collaborative project funded through a To Include is To Excel grant from the Mellon Foundation. The project, Decolonizing Collections, Exhibitions, and Curricula, se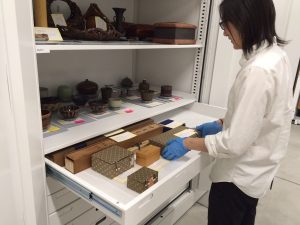 eks ways to make the St. Olaf visual arts community an even more inclusive environment in which all students can thrive.
The project's first phase will bring together members of the Art and Art History department and Flaten Art Museum staff for a full-day workshop in May 2018 to find new and innovative ways to diversify collecting practices, exhibitions, and curricula.  
To prepare for the workshop, participants will read/view recommended materials.
During the morning session participants will:
 1) Gather in Flaten Art Museum's Link collection storage area to examine and discuss key objects that require further research and interpretation in order to be included in exhibitions and classroom teaching
 2) Establish goals and next steps for innovative curatorial practices and equitable pathways for audiences to access and engage with these objects  
During the afternoon session participants will:
 1) Gather in a classroom to share existing methods and new ways of "decolonizing" course syllabi, beginning with course descriptions
 2) Seek ways to make discussions of race, difference, colonization and post-colonialism central to courses in both studio art and art history
 3) Establish goals for ongoing learning and next steps for project development
If you have comments or questions, please contact the project co-facilitators:
Nancy Thompson
Professor, Chair of Art and Art History
thompsn@stolaf.edu
(507) 786-3098
Jane Becker Nelson
Director, Flaten Art Museum
beckerj@stolaf.edu
(507) 786-3556
---