2020 St. Olaf Choir Tour
Join the St. Olaf Choir, conducted by Anton Armstrong, during their 2020 national tour to the Northeast (January 18 – February 11, 2020) , with performances in some of the nation's finest halls, including Carnegie Hall in New York City, Severance Hall in Cleveland, OH, and Mechanics Hall in Worcester, MA. The 2020 St. Olaf Choir tour marks the 100th anniversary of the choir's first East Coast tour in 1920 (which included their first performance at Carnegie Hall), along with Dr. Armstrong's 30th anniversary of leading the ensemble.
Purchase Tickets
The St. Olaf Choir is the premier a cappella choir in the United States. For over a century, the choir has set a standard of choral excellence and remained at the forefront of choral artistry. Read our history ->
4
Conductors in its history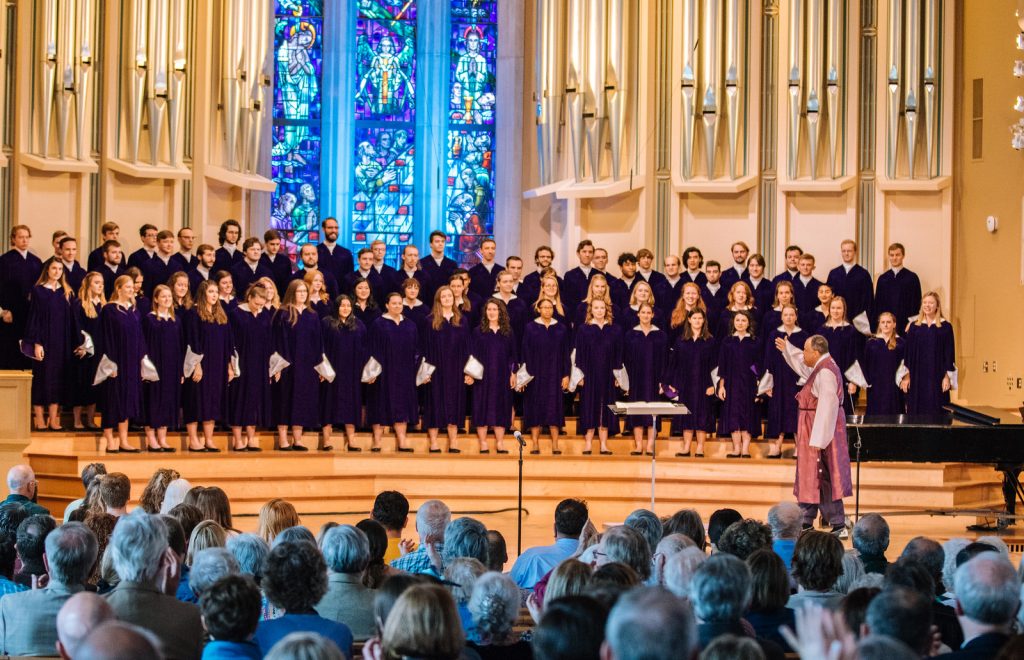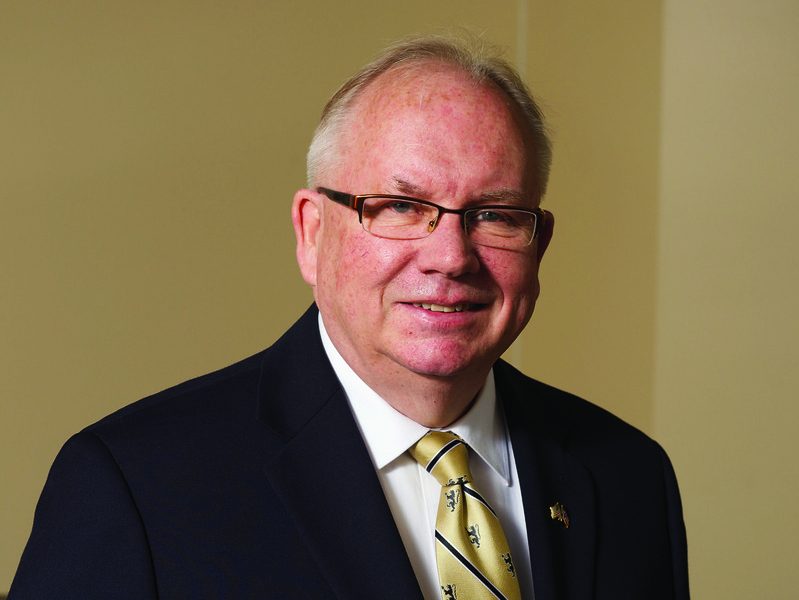 In Memory of Robert "BJ" Johnson
On October 16, the St. Olaf music community lost a dedicated champion and dear friend. For 37 years, Bob "B.J." Johnson heeded the call as the full-time manager of the music organizations office at St. Olaf College, and manager of the St. Olaf Choir. More information, including arrangements, is included in the obituary below.
Read More
St. Olaf Choir in the News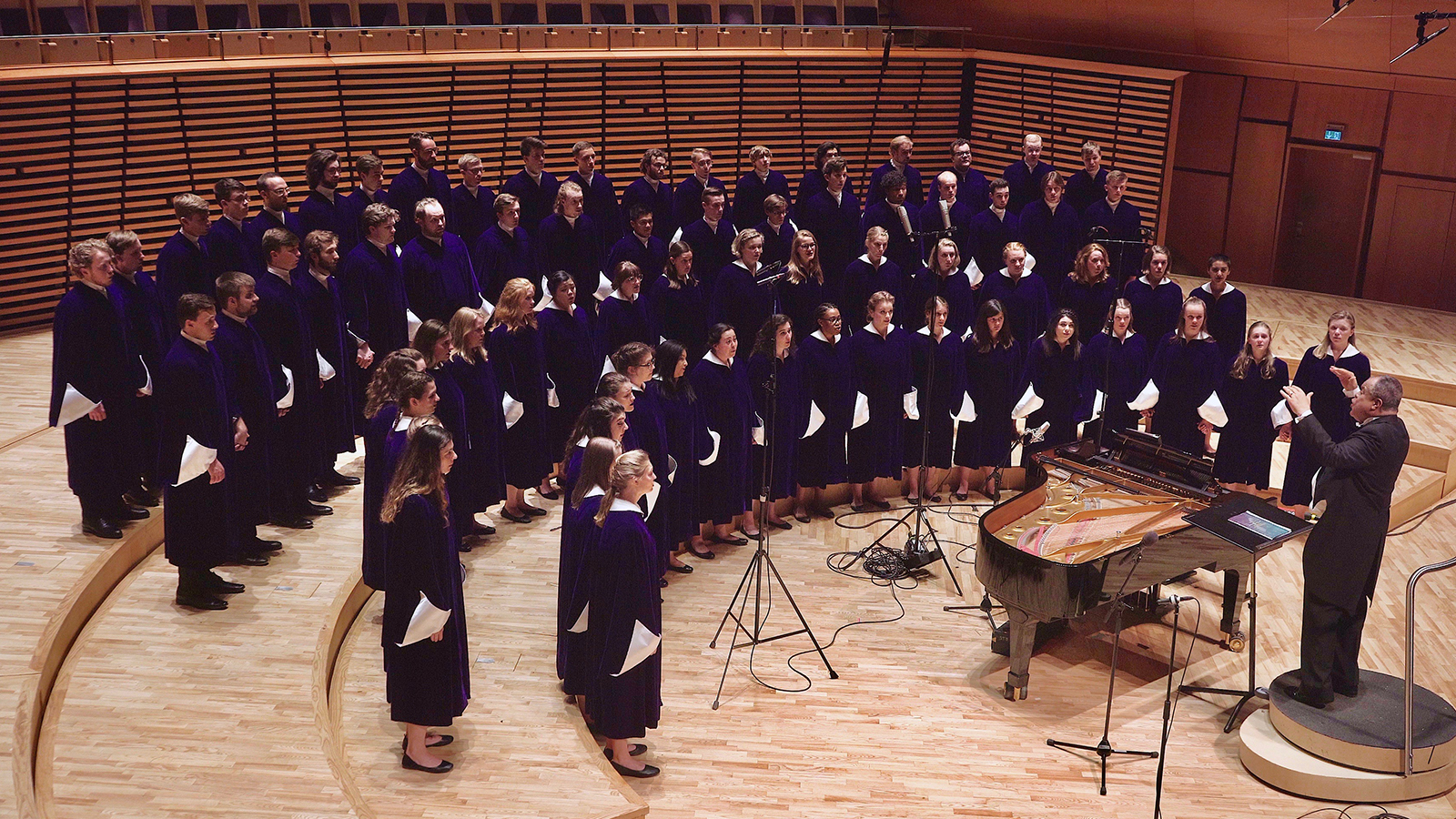 The St. Olaf Choir in Norway with the St. Olaf Orchestra
From June 2 to 14 2019, the combined forces of the St. Olaf Choir and the St. Olaf Orchestra shared the stage during four joint concerts in Oslo, Stavanger, Bergen, and Trondheim, in addition to solo concerts.
Read more about the tour