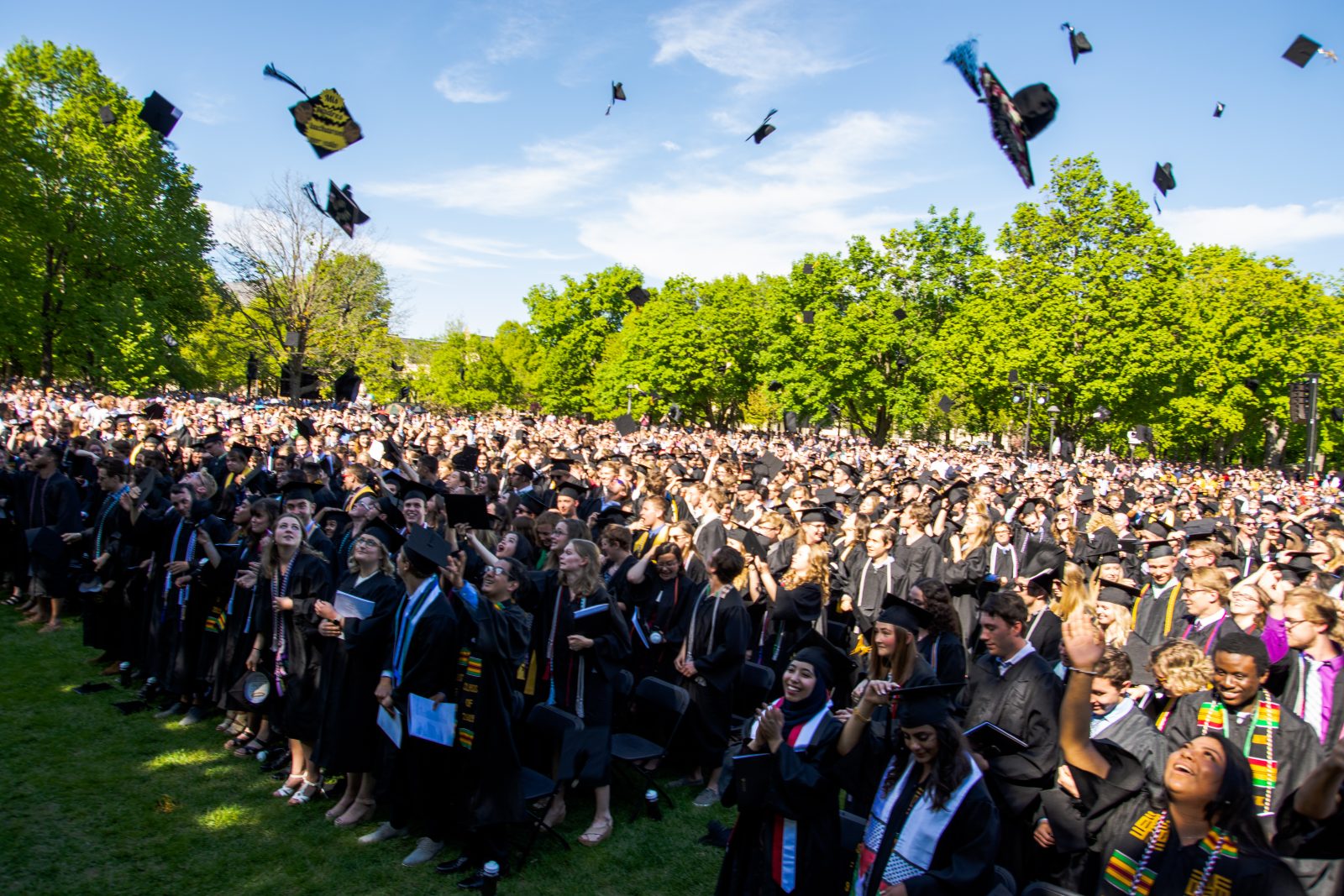 Commencement Class of 2023
Sunday, May 28, 2023
3:00 p.m. CAMPUS GREEN
Commencement is scheduled for May 28, 2023 at 3:00 p.m. on the Campus Green. We look forward to welcoming families and friends to the Hill to celebrate the Class of 2023!
Check-out the Schedule of Events for more information on the many exciting ways to celebrate your graduate. Some events do require a ticket purchase, while many events are free and open to all!
For information on how the college is handling the coronavirus pandemic, please visit St. Olaf's COVID-19 webpage.