Commencement Weekend is Friday, May 22 through Sunday, May 24, 2020.
Join us on the Hill for a wide variety of events — including a concert, ceremonies, meals, and other gatherings — that will be held in conjunction with graduation. Many events are free and open to the public.  We look forward to celebrating this special occasion with you!
At this time, Commencement Weekend festivities have not been canceled;  however, the registration process will no longer open on March 17.  Please check back here for updates or visit St. Olaf's COVID-19 webpage.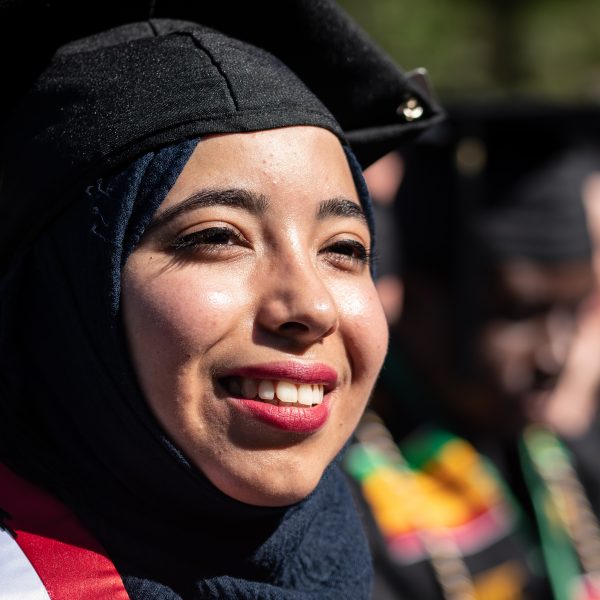 Outdoor Commencement
Outdoor Commencement
We strive to hold Commencement outdoors whenever possible. No tickets are needed for general seating if Commencement is outdoors on the Campus Green between Mellby and Tomson Halls. Please check the local weather forecasts and dress for the weather (i.e. rain gear, hats, umbrellas, water bottles, etc.). There is limited shade on the Campus Green.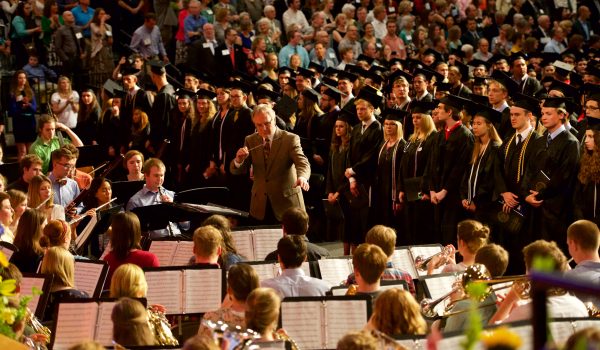 Indoor Commencement
Indoor Commencement
If Commencement is held indoors due to inclement weather, tickets are required for seating in Skoglund Auditorium. Graduating seniors participating in the ceremony are guaranteed at least three tickets for their guests. Seniors may reserve indoor tickets online (reservation date to be determined).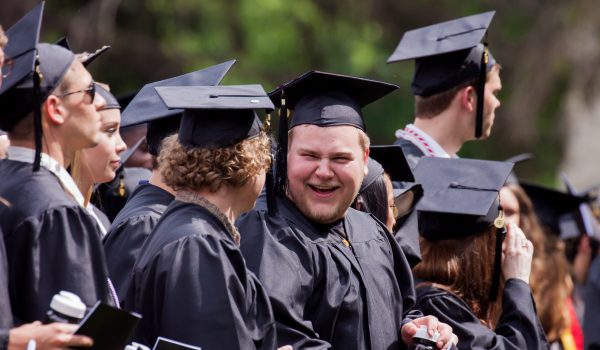 Time and Location
Time and Location
All Commencement seating opens at 2:15 p.m., and the ceremony lasts about 2 hours. A final decision on the location of the ceremony is announced at Baccalaureate. Regardless of ceremony location, it will be live-streamed to Viking Theater in Buntrock Commons, Tomson Hall 280, and Boe Memorial Chapel. No tickets are required for these venues, but arrive early to ensure seating.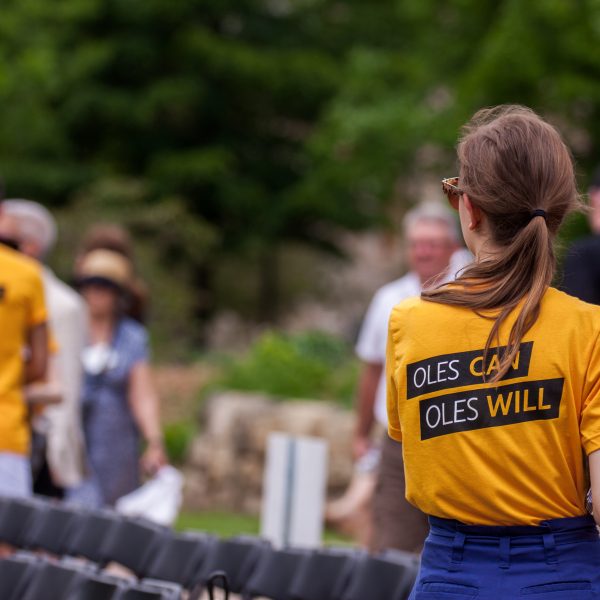 Accessibility
Accessibility
Accessible seating including sign language interpreting is available on the Campus Green and in Skoglund Auditorium. Tickets for this section are required whether the ceremony is held indoors or outside. Please contact the Events Management Office at commencement@stolaf.edu or 507-786-3811 to acquire tickets for this section. Hearing devices are available for guests at both the indoor and outdoor ceremony locations.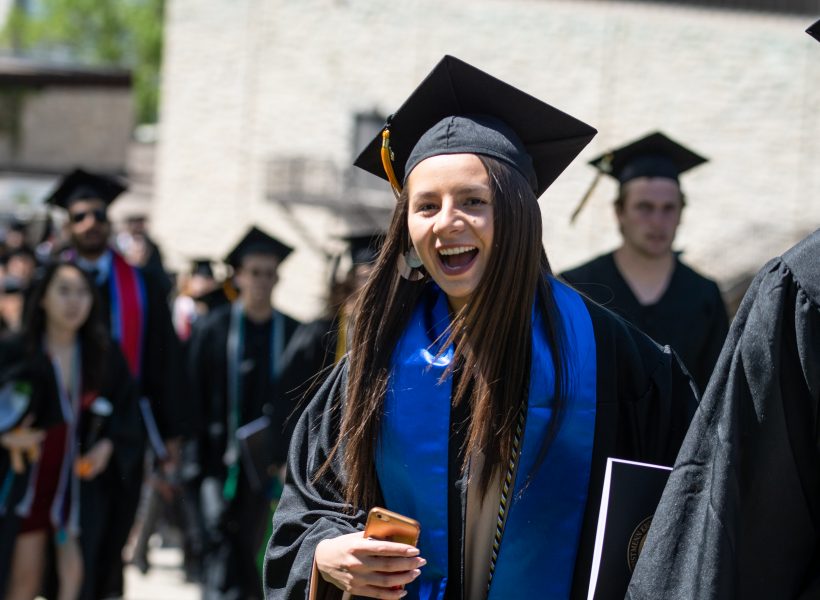 Stream St. Olaf Commencement 2020 online!
Everyone is welcome to become part of the celebration. Friends and family away from the Hill? Watch the online streaming.
Streamed Events