Rebecca Beam
Spotlight Session:

Webcasting for the Church Made Practical

Conference Recording Engineer
Becca Beam is a Production Specialist for Broadcast / Media Services at St. Olaf College, where she focuses on video post-production editing, audio recording and mastering, and serves as a production associate on the Sing For Joy® radio program and the St. Olaf College Chapel Podcast. Becca graduated from St. Olaf College in 2018 with a Bachelor of Arts degree in Studio Art. She was a member of the Broadcast / Media Services student engineering staff for three years before joining the team as a professional staff member after graduation. When not spending her evenings recording concerts, Becca enjoys organizing her extensive book collection, knitting, and catching up on the latest BBC period dramas.
---
James E. Bobb
In-Depth Seminar: Organ Style and Improvisation in Worship
James E. Bobb joined the St Olaf faculty with more than 20 years' experience directing church music in Lutheran and United Church of Christ congregations. Bobb holds performer's certificates and M.M. degrees in organ and harpsichord performance and literature from the Eastman School of Music where his teachers included Russell Saunders and David Craighead in organ and Arthur Haas in harpsichord. His undergraduate work was at Capital University where his teachers were Janet Linker in organ and Frank Hussey in piano. James Bobb served as Minister of Music at First Congregational Church, Columbus, Ohio from 2009-2012, He also taught organ and organ literature at Capital University in Columbus. For fifteen years prior to that, Bobb served the Lutheran Church of the Incarnate Word in Rochester New York. Following the Lutheran cantorial tradition, Bobb regularly composes and arranges music for weekly worship and directs the 96-voice Cantorei in concerts, worship services, and the annual St Olaf Christmas Festival.
---
Paul Damico-Carper
Virtual Track In-Depth Seminar: Imagining the "Cyborg" Body of Christ at Worship
Paul Damico-Carper is a church musician, worship leader, tech director, multi-instrumentalist, and composer. He serves as Assistant Director of Music and Worship Production at Gloria Dei Lutheran Church, St. Paul, MN, where he developed a worship production ministry in response to the Covid-19 pandemic. With his wife Elizabeth, he directed and led a daily livestream devotional ministry for the first year of the pandemic on Facebook called the Community Video Hymn Sing. In 2020, he received the Brugh Emerging Leader Award from the Institute of Liturgical Studies (Valparaiso University). He serves on the editorial board of CrossAccent (the journal of the Association of Lutheran Church Musicians) and has been a core member of the worship band at ELCA Churchwide assemblies for the last decade. He holds degrees in music (B.A. '04, Valparaiso University) and theology (M.A.T.S. '11, Lutheran School of Theology at Chicago) and was shaped by life in community at Holden Village from 2004-2006. He loves spending time with his family, cooking, playing fiddle with friends, and walking the family's dogs along the banks of the Mississippi River.
---
Joe Davis
In-Depth Seminar: Metaphors for a Better World: Writing as a Tool for Collective Liberation and Healing
Joe Davis is a nationally-touring artist, educator, and speaker based in Minneapolis, MN. His work lives at the intersection of faith, justice, and the arts, employing poetry, music, theater, and dance to shape culture. He is the CEO and founder of  multimedia production company, The New Renaissance, the frontman of emerging soul, funk, and spoken word ensemble, The Poetic Diaspora, and qualified administrator of the Intercultural Development Inventory. As a student and educator, he has served as a teaching artist at dozens of high schools and universities, most recently as the Artist-in-Residence at Luther Seminary and the recipient of a Masters in Theology of the Arts. Please visit JoeDavisPoetry.com to book, connect, or learn more.
---
Katherine E. Fick
Preacher 
In-Depth Seminar: Imagining Change: Theology and Practice in a New Religious Landscape
Virtual Spotlight Session: Fostering Inter-Religious Relationships
Katherine E. Fick has served as the associate college pastor at St. Olaf College since August 2014. A native of Minnesota, Pastor Katie earned a B.A. in music at Augustana University (Sioux Falls, SD) and an M.Div. from Luther Seminary, St. Paul, Minnesota. Before coming to St. Olaf, Fick served as the pastor at Hayward and Trondhjem Lutheran churches in southern Minnesota.  Pastor Katie is thrilled to be at St. Olaf and the most satisfying part of her call is meeting and talking with students about anything — relationships, vocation, family, stress, faith, doubt, joy, homework — whatever is on their minds! She reads incessantly, runs periodically, enjoys movies and the theater, goes to as many student events as possible, and travels whenever she can, from Washington, D.C. to Germany to South Sudan.
---
David Hagedorn
In-Depth Seminar: Ethnic Percussion in the Church
Virtual Track In-Depth Seminar: Ethnic Percussion in the Church
David Hagedorn is an Artist in Residence at St. Olaf College in Northfield, MN, where he teaches percussion, jazz studies, and world music. In June, 2011, Downbeat magazine deemed St. Olaf Jazz I to be the "Best Undergraduate Large Jazz Ensemble" in the 34th annual student music awards. He holds degrees from the Eastman School of Music, New England Conservatory, and the University of Minnesota. Hagedorn has an album, "Solid/Liquid" on the artegra label in SACD format released in October of 2003, and a duo album with pianist Dan Cavanagh (a St. Olaf alum), "Horizon", released in December of 2010. Most recently released in April 2014, is a recording with the Chris Bates Good Vibes Trio.   He has recorded with the George Russell Living Time Orchestra on Blue Note Recordings (nominated for a Grammy award), jazz singer Debbie Duncan on Igmod Recordings, Brian Setzer Big Band, Pete Whitman X-tet, Phil Hey Quartet, the Out to Lunch Quintet, and also with the St. Paul Chamber Orchestra on Teldec Recordings. Hagedorn regularly performs in the Twin Cities with groups such as the Phil Hey Quartet, JazzMn, and Chris Bates Good Vibes Trio. On the classical side of music, he also has performed with the Minnesota Orchestrea, St. Paul Chamber Orchestra, Minnesota Opera, VocalEssence, Cantus, The Mormon Tabernacle Choir, and the Grand Teton Festival Orchestra.
---
Therees Tkach Hibbard
In-Depth Seminar: "AT THE HEART OF OUR SINGING" :  Bringing our choirs back to life – Body, Mind, Spirit, and Voice!
Spotlight Session: "SCULPTING" AND "SCAFFOLDING" – Finding new Efforts and Energies for your conducting gestures and rehearsal process
Dr. Therees Tkach Hibbard has served as conductor, adjudicator, and clinician for numerous choral organizations throughout Great Britain, Europe and North America; as well as in Greece, Hong Kong and Muscat, Oman. Her work as a voice and movement specialist in the training of choral singers and conductors has created unique opportunities for her to collaborate with choirs and conductors from around the world. Prior to her appointment to the St. Olaf faculty, she has served as Associate Director of Choral Music at the University of Nebraska Lincoln, as well as working for twelve years as a singer, choral conductor, singing tutor and senior lecturer at several UK colleges and universities in the London area including the London College of Music, the Royal College of Music Junior Department, and Roehampton University. She also served as tutor for the Choral Conductors' Training Course for the Association of British Choral Directors that she helped develop and implement throughout the UK. Her research on enhancing choral performance through movement training has led to the development of a comprehensive choral education philosophy of "BodySinging"; most clearly demonstrated through her work with the Oregon Bach Festival Youth Choral Academy. In addition to her work as a conductor and teacher, she has also performed professionally as dancer, vocal soloist and chorus member both in London and the United States. She serves on the music faculty of St. Olaf College where she conducts the Manitou Singers and Chamber Singers.
---
Alexandra Mauney Jacob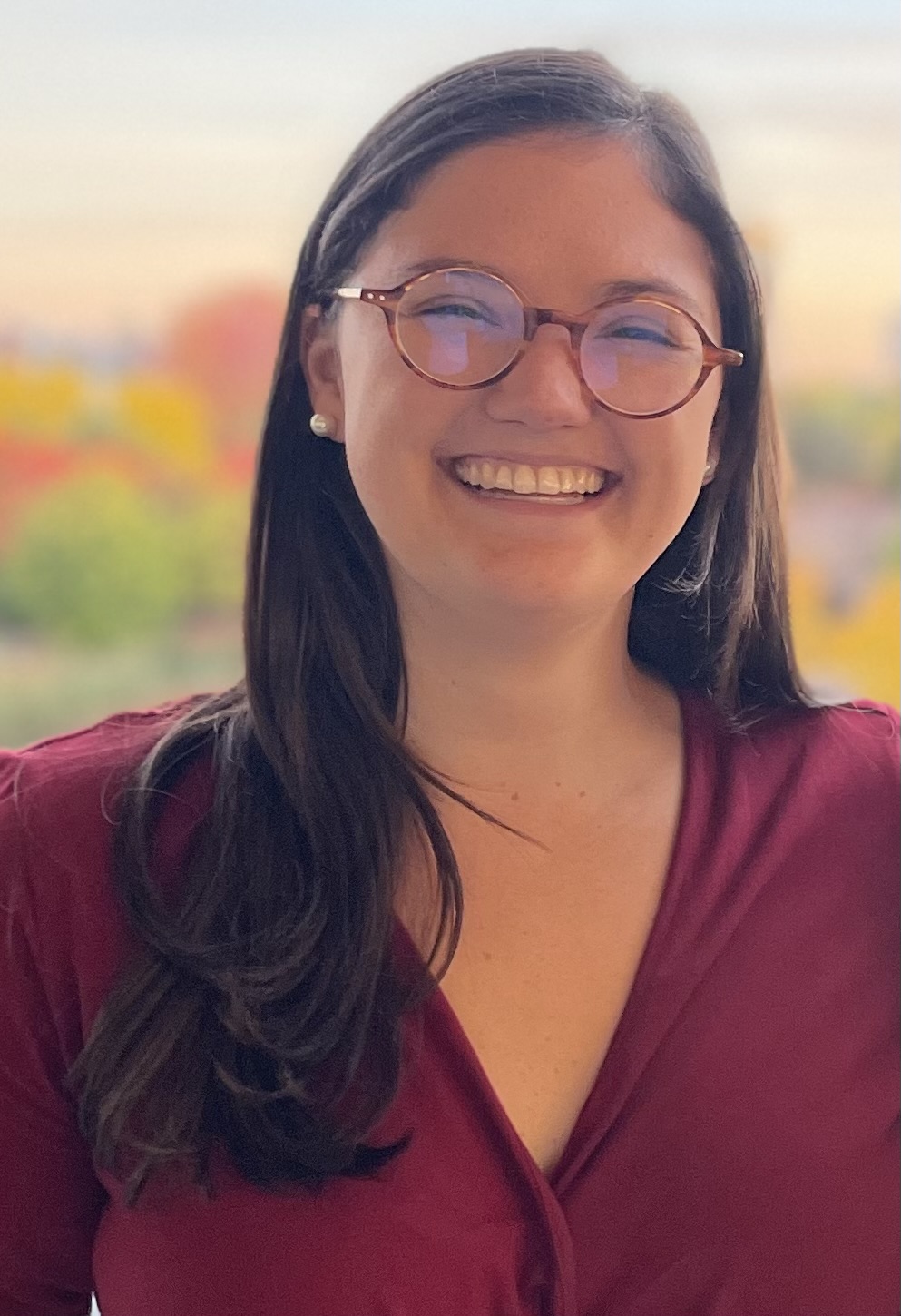 Virtual Conference Track Host
Rev. Alexandra Mauney Jacob serves as an associate pastor at Westminster Presbyterian Church in downtown Minneapolis and is the incoming Program Host for St Olaf College's choral music radio program, Sing For Joy. Alexandra graduated Summa Cum Laude from St. Olaf in 2016, where she earned a Bachelor of Music degree in Church Music, and went on to graduate with honors from Columbia Theological Seminary, where she earned her Master of Divinity. Following a Pastoral Residency program in North Carolina, Alexandra and her spouse Andy moved to Minneapolis where she began her ministry at Westminster in December 2020. Outside of ministry, Alexandra enjoys singing, reading, and spending time outdoors.
---
Willie James Jennings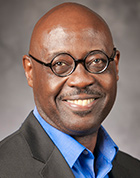 Preacher
Plenary Session: Renewing the Christian Imagination
Panel Session: Becoming a Community of Hope in a Traumatized World
Dr. Willie James Jennings is currently Associate Professor of Systematic Theology and Africana Studies at Yale University Divinity School. He received his B.A. in Religion and Theological Studies from Calvin College (1984), his M.Div. from Fuller Theological Seminary and his Ph.D. degree from Duke University. A systematic theologian teaching in the areas of theology, black church and Africana studies, as well as post-colonial and race theory, Jennings is the author of The Christian Imagination: Theology and the Origins of Race published by Yale University Press, a book that in 2015 won the Grawemeyer Award in Religion for its groundbreaking work on race and Christianity. Dr. Jennings also recently authored commentary on the Book of Acts and his book on theological education entitled, After Whiteness: Cultivating Erotic Souls, was published in the fall of 2020. He has also served along with his wife, the Reverend Joanne L. Browne Jennings as associate ministers at the Mount Level Baptist Church in Durham, North Carolina, and as interim pastors for several Presbyterian and Baptist churches in North Carolina. They are parents of two wonderful daughters, Njeri and Safiya Jennings.
---
Peder Jothen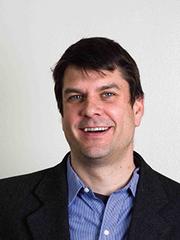 Spotlight Session: Artful Imagination and the Rhythms of Life
Peder Jothen teaches classes in Bible, theology and ethics at St. Olaf. Current and past courses include Christianity and Social Power, Christian Ethics: Life and Death, Christian Aesthetics and Ethics, Christian Theology and Human Experience, Theology and Creation, and Living Faith: Theology and Practice at Holden Village. His research revolves around questions of moral formation and practice, especially in relation to culture and aesthetics. His first book, Kierkegaard, Selfhood, and Art: Aesthetics and Christian Becoming, was published in 2016.
---
Eunjoo Mary Kim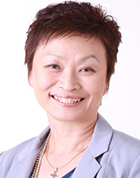 Preacher
In-Depth Seminar: Christian Preaching and Worship in an Age of the Pandemics
Plenary Session: Reimagining Christian Preaching and Worship: A Response to the Pandemics
Virtual Track In-Depth Seminar: Christian Preaching and Worship in an Age of the Pandemics
Eunjoo Mary Kim is a professor of homiletics and liturgics at Iliff School of Theology in Denver, Colorado, where she teaches preaching, worship, and practical theology. Her scholarly interests include theology and methods of preaching and worship relevant to contemporary ministerial contexts, intercultural communication, multiculturalism, and homiletical and liturgical approaches to social and ethical issues such as race, gender, immigration, disability, and ecojustice. In addition to numerous essays and articles, Kim is the author of several books, including Preaching the Presence of God: A Homiletic from the Asian-American Perspective; Women Preaching: Theology and Practice through the Ages; Preaching in an Age of Globalization; and Christian Preaching and Workshop in Multicultural Contexts. She was the president of the Academy of Homiletics in 2018 and serves on the editorial boards of Homiletic and Living Pulpit. An ordained minister (PCUSA), Kim has served local parishes, including New Garden Korean Presbyterian Church in Ridgewood, NJ.
---
Mark Lawson
In-Depth Seminar: Composers' Track: Composing for Worship
Spotlight Session: Practical Questions for the Church Musician: Licensing and Copyright

Mark W. Lawson is the President of ECS Publishing Group, parent company for E.C. Schirmer, Galaxy Music Corporation and MorningStar Music Publishers. Mr. Lawson has been active in developing digital delivery methods, strategizing about the development of music web-sites, and has been involved in numerous recording projects. As a publisher, he enjoys working with both new as well as established composers. He is actively involved in the Music Publishers Association, the Church Music Publishers Association, and serves on the board of directors of Chorus America.
---
Jill Mahr
Handbell Choir Director
In-Depth Seminar: Reimagining Our Handbell Choir Experience
Jill Mahr holds a B.M. degree in flute performance and music education with a jazz minor from the University of Minnesota, Duluth. She earned a Master of Music degree in Flute Performance at Northwestern University, where she studied with Walfrid Kujala of the Chicago Symphony. In addition to flute instruction, Ms. Mahr directs the St. Olaf Handbell Choir, the St. Olaf Chapel Ringers, and oversees the direction of the student-led Manitou Handbell Choir. Previously she was director of the King's Ringers at Mount of Olives Baptist Church in Duluth, MN. She is an active member of AGEHR (American Guild of English Handbell Ringers) and is currently their Area VII secretary. Ms. Mahr is principal flute in the Mankato Symphony Orchestra, flute instructor at Minnesota State University in Mankato, Carleton College and has a private flute studio in her home.
---
Matthew Marohl
Preacher 
In-Depth Seminar: Imagining Change: Theology and Practice in a New Religious Landscape
Virtual Spotlight Session: Fostering Inter-Religious Relationships
Matthew Marohl has served as the College Pastor at St. Olaf since the summer of 2012. Matt completed his Master of Divinity degree at Luther Seminary, a Master of Theology degree at the Lutheran School of Theology at Chicago and a Ph. D. in New Testament from the University of St. Andrews in St. Andrews, Scotland. Matt loves music and is actively engaged in a number of writing projects. He is the author of three books. In addition, he penned commentaries on both "The Gospel of Matthew" and "Hebrews" for the T&T Clark Social Identity Commentary on the New Testament and is working on a new commentary on Hebrews for Bloomsbury Academic Press. Matt lives in Northfield with his wife, Sarah, and their two daughters, Noa and Greta.
---
Jeffrey O'Donnell
Spotlight Session: Webcasting for the Church Made Practical
Conference Recording Engineer
Jeffrey O'Donnell is the director of Broadcast/Media Services at St. Olaf College and Executive Producer of the college's sacred music radio program Sing For Joy®. He is a 2002 graduate of St. Olaf College. O'Donnell oversees the college's initiatives in concert recording, web streaming, and program outreach. Jeff has been involved in many successful radio and CD projects, including the world-renowned St. Olaf Christmas Festival distributed by American Public Media. His work as a mastering engineer has been praised in magazines such as Gramophone, International Record Review, and Audiophile. In 2013 he ventured to Norway with the St. Olaf Choir to serve as audio producer for the production of a Christmas program to be aired on PBS stations nationwide, and was awarded a 2013 Upper Midwest Regional Emmy® award for his work.
---
Katherine Parent
Artist in Residence
Plenary Session: Collaborative Creation: Queer Mysticism and Community Sacred Art
Spotlight Session: Sacred Art: Imagining Together
Dr. Kat Parent (they/she) is a Twin Cities-rooted visual artist and musician. Her work explores explore themes of the mystical, healing, and racial and ecological justice through play with paint, textiles, recycled materials and music. Kat has worked as a visual teaching artist with many local church and community groups. They believe that making art can be a sacred group experience; a way to work together with our hands while opening up challenging conversations, and a healing space of playful spiritual resistance for people of any age. She has a PhD in history from Luther Seminary, with a focus on religion and racism in Minnesota.
---
Heather Potter
Spotlight Session: If You Build It, Will They Come?
Virtual Spotlight Session: If You Build It, Will They Come?
Children and Youth Choral Reading Session
Heather Williams Potter is Director of Traditional Music for Covenant Presbyterian Church in Charlotte North Carolina, where she oversees traditional worship music planning, prepares Youth Singers and conducts two children's choirs. Previously, Dr. Potter served as an Associate Conductor and then Artistic Director of the Charlotte Children's Choir of Community School of the Arts. Dr. Potter has trained singers in the middle school, high school, and college classroom, and she taught music education methods courses for undergraduates. As a clinician, Dr. Potter has conducted treble ensembles for music conferences, festivals, and honor choirs and provided training for children's choir directors and volunteers for various churches and organizations. She served on the Choristers Guild Institute faculty for ten years, and she has published articles relating to training young voices and developing choral programs in churches. Dr. Potter holds degrees in music education and choral conducting from Furman University, Arizona State University, and the University of North Carolina at Greensboro. Additionally, she has completed Level III in the Choral Music Experience certification course and holds Choristers Guild Children's Choir Leadership certification. Dr. Potter is a Past-President of the Choristers Guild National Board and served on the development team and advisory board for the Choristers Guild Institute. She served ACDA as the North Carolina and the Southern Division R&S Chair for Children and Youth Community Choirs. She lives in Charlotte, North Carolina, with her husband, Kenney, and their children Syl and Calvin.
---
Nathan Proctor
Spotlight Session:

Introducing the New ELW Worship Supplement—

All Creation Sings

Virtual Spotlight Session: Engaging the Adult Choir
Nathan Proctor grew up in Iowa and holds degrees in church music and organ performance from St. Olaf College and Indiana University, having studied with John Ferguson and Larry Smith. He has served congregations in Minnesota, California, and North Carolina, and is currently Organist and Director of Worship, Music, and Arts at St. John's Lutheran Church in Northfield, MN. In addition to overseeing a large and vibrant music program, each week he leads two worship services at the organ and directs choirs of youth and adults. He also serves as the Collaborative Pianist for the Carleton College Choirs and is an active clinician and hymn festival leader. In the summer of 2016, he served as one of the co-directors for the Montreat Youth Conferences. Nathan has written articles for Call to Worship, Presbyterians Today, and Sundays and Seasons.
---
Timothy Rainey II
Preacher
Tim Rainey received his Ph.D. from the Department of Religion at Emory University, where he concentrated in American Religious Cultures. His research focuses on religion, race, and economy in the Black Atlantic world and he gives particular attention to the ways corporations interacted with Black faith communities in the nineteenth and twentieth centuries. He holds a B.A. in religious studies from Morehouse College and an M.Div. from Princeton Theological Seminary.
---
Catherine Rodland
In-Depth Seminar: Sharing the Gift of Song with Our Children: A Curriculum for the Christian Year
Spotlight Session: Discovering New Voices: Female Organists and Composers
Catherine Rodland, whose playing has been described as "transcendent" (The American Organist), is Artist in Residence at St. Olaf College. She graduated cum laude with departmental distinction in organ performance from St. Olaf in 1987. She received both the MM and DMA from the Eastman School of Music in Rochester, NY where she was a student of Russell Saunders.  At Eastman, Catherine received the prestigious Performer's Certificate and the Ann Anway Award for excellence in organ performance. She is a prizewinner in several competitions including the 1994 and 1998 American Guild of Organists Young Artists Competition, the 1994 Calgary International Organ Competition, and the 1988 International Organ Competition at the University of Michigan for which she received first prize. She concertizes extensively throughout the United States and Canada. At St. Olaf Catherine teaches a full studio of organ students as well as music theory and ear training classes.  She performs regularly at St. Olaf, as a solo organist and as a featured soloist with the St. Olaf Orchestra and the St. Olaf Band.
---
Joanne Rodland
In-Depth Seminar: Sharing the Gift of Song with Our Children: A Curriculum for the Christian Year
Joanne Harris Rodland is a graduate of Bucknell University and Union Theological Seminary School of Sacred Music. From 1968 to 2014 she served The West Side Presbyterian Church, Ridgewood, N.J. as Associate Minister of Music with her husband, The Rev. John R. Rodland and then as Minister of Music following his death in 1989. Organist, choral conductor and certified Orff-Schulwerk specialist, she has conducted choral workshops and festivals nationally.  Joanne has published many articles on the use of the Orff process in church music with a special emphasis on the development and the use of speech chants as an educational tool for both Christian Education and music. A graduate of The Westchester Institute for Psychotherapy and Psychoanalysis, Joanne also worked as a therapist in N.J. from 1986 until her retirement in 2014. She has found the two careers to be complementary!
---
John Sall
Spotlight Session: We Belong to Each Other
John Sall serves Abington Presbyterian Church, founded in 1714, as Director of Music Ministries. He leads youth and adult choirs and the Abington Symphony Orchestra and oversees congregational music programs and the Music at Abington concert series. John's interest in music was fostered in strong school, church, and private music study in Holdrege, Nebraska, and through the Lutheran Summer Music program. A graduate of St. Olaf College, John was a member of the St. Olaf Choir, St. Olaf Orchestra, and St. Olaf Band in addition to his studies in Church Music and Organ with John Ferguson, receiving the Bachelor of Music degree in Church Music and Organ. John Sall studied with Alan Harler and completed the Master of Music degree in Choral Conducting at Temple University's Boyer College of Music and Dance in 2007 and was honored with the Elaine Brown Tribute Award, presented by the choral department each year to an outstanding student for their work in "relating music to broader issues of community-building and human expression." In additional to occasional composing and orchestrating, John has published percussion performance suggestions for several African hymns and choral anthems, and he helped develop and lead an experiential liturgy and worship day camp with children. John recently concluded an elected term on the national executive board of the Presbyterian Association of Musicians (PAM) and served on the planning team for the Worship and Music conferences at Montreat in 2021. John makes a home with his wife Ruth and their three daughters in Abington, PA, since 2001.
---
Kelly Sherman-Conroy
In-Depth Seminar: The Intersection of Faith and Activism through a Cultural Lens
Virtual Spotlight Session: The Intersection of Faith and Activism through a Cultural Lens
Kelly Sherman-Conroy, Mato Waste Winyan (Good Bear Woman), has grounded her life in the Holy Spirit and the deep spiritual practices intertwined between her Lakota identity and Christian beliefs. A member of the Oglala Sioux Tribe, Kelly dedicates her time providing ministry around the exploration of intersections of identity, personal narratives, and faith. As a doctoral student at Luther Seminary, Kelly travels and speaks about traditions and values of the Lakota people and the vibrant role culture has within the church experience, integrating spiritual practices from a multicultural experience.
---
Deanna Thompson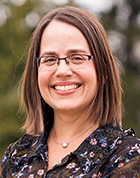 Conference Coordinator
In-Depth Seminar: The Gospel of Irresolution: Illness, Trauma, and Getting to Hope
Panel Discussion: Becoming a Community of Hope in a Traumatized World
Virtual Track In-Depth Seminar: The Gospel of Irresolution: Illness, Trauma, and Getting to Hope
Dr. Deanna A. Thompson is Director of the Lutheran Center for Faith, Values, and Community and Martin E. Marty Regents Chair in Religion and the Academy at St. Olaf College in Northfield, Minnesota. Prior to St. Olaf, Thompson taught religion for over two decades at Hamline University in St. Paul, MN. Thompson is a sought-after speaker on topics ranging from Martin Luther and feminism to the intersections of cancer, trauma, and faith, and what it means to be the church in the digital age. She is author of five books, including The Virtual Body of Christ in a Suffering World (Abingdon, 2016), and most recently, Glimpsing Resurrection: Cancer, Trauma, and Ministry (Westminster/John Knox, 2018).
---
Sean Tonko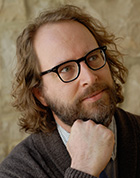 Conference Lighting Director
Spotlight Session: Webcasting for the Church Made Practical
"Tonko" joined St. Olaf and Broadcast Media/Services after spending three years in the lighting department of the Guthrie Theater. Prior to that, Sean worked as the Master Electrician and Technical Director for the Southern Theater on Minneapolis' West Bank.
---
Gary Wilkerson
Panel Session: Becoming a Community of Hope in a Traumatized World
Gary Wilkerson is a Lutheran Pastor from Minneapolis, Minnesota and currently serves as the Director of Mount Olivet Lutheran Church Counseling Service. He has traveled across the U.S.A. during his ministry as a pastor from Simi Valley, California to Philadelphia, Pennsylvania. He has served twelve intentional interim pastorates focusing primarily on conflicted congregations. Pastor Wilkerson has a history of serving and advocating for people who are in need of specific help such as addiction, counseling, and family issues. Born in Boise, Idaho and raised in Fort Worth, Texas, Pastor Wilkerson received a B.S. in Psychology from the University of Texas at Arlington in 1969 and a Masters of Divinity from Wartburg Seminary in Dubuque, Iowa in 1973. He went on to earn a Ph.D. in Pastoral Care and Counseling from Luther Seminary in 2004. In 2007 he published "Forgiven and Forgiving in the Dynamics of Parish Life" in the Word and World journal. Pastor Wilkerson has worked for many interesting centers, including The Betty Ford Center as a Case Manager, a Clinical Supervisor, and the Director of the Inpatient Program. In 1988 he represented Mrs. Betty Ford as Keynote Speaker at the first ELCA National Youth Gathering in San Antonio, Texas. He also interned at the Pomona Valley Community Hospital in Addiction Treatment Service and worked as a Nurse's Aide, Counselor Assistant, and in the detoxification unit. Pastor Wilkerson is passionate about Community Service and has served as a board member for Cassia Senior Care, and Community Emergency Services. He currently serves as a board member for NAMI in Rice County.
---
Tesfa Wondemagegnehu
Mixed Voice Choir Director
In-Depth Seminar: To Repair: Imagining What Repair Looks Like in Your Church and Music Communities
Spotlight Session: To Repair: Imagining What Repair Looks Like in Your Church and Music Communities
With a love of music as big as his last name, Tesfa Wondemagegnehu has been sharing joy and a vision for equity and justice through song for over a decade. Through a triumvirate of teaching, conducting, and performing, he has found a way to transform both students and audiences and to reach those seeking resolutions of peace, equality, and respect … through music. Wondemagegnehu serves as the conductor of the Viking Chorus and the Chapel Choir at St. Olaf College. He maintains an active voice studio and teaches Music & Social Justice with the goal of helping bridge the gap of social injustice through music, dialogue, and inspiring participants to take action in their communities. He most recently was the Director of Choral Ministries at Westminster Presbyterian Church of Minneapolis, where he co-founded the Justice Choir movement with noted composer Abbie Betinis. He has conducted and given masterclasses, workshops, and clinics both nationally and internationally. In 2017 he co-led the American Choral Directors Association's national high school honor choir, working collaboratively with Eric Whitacre. In June of 2017, he was named the composer-in-residence for Choirs of America at Carnegie Hall, where he had the opportunity to conduct and lift over 600 voices in singing the world premiere of his composition May the Road. Wondemagegnehu made his Severance Hall debut in 2017, co-conducting with Cleveland Orchestra Chorus Master Dr. Lisa Wong a choir comprising high school students from the Cleveland area, and in 2016 he worked with Los Angeles Master Chorale artistic director Grant Gershon, co-conducting their 1,000 student honor choir in the majestic Walt Disney Concert Hall. ​