Christian Borgan began participating in TRIO ETS in the 9th grade while attending Humboldt High School. After graduating in 2007, he attended the University of Minnesota-Twin Cities where he received both his Bachelor's and Master's degree in Architecture. Currently, Christian works at Kaas Wilson Architecture.
Christian was first introduced to TRIO ETS through participation in the St. Olaf mentoring program. When reflecting back on the mentoring program Christian said it was "a good experience that helped me get a grasp on college expectations and overall life after high school". Throughout Christian's time at Humboldt High School he remained active in ETS and participated in many of the ETS college visits and field trips. He remembers the college visits being very easy to sign up for and even though he was only interested in a small pool of schools, he still found the variety in college visits very helpful.
When asked how ETS helped him prepare for college Christian responded saying "ETS walked us through every step of getting ready for college. They gave us helpful advice that kept us prepared for what to expect. I think this level of preparation carried through my whole college career." Christian's words of advice to current ETS students is to "take full advantage of everything ETS has to offer! Other friends I knew that didn't have ETS at their high school had a more difficult time arranging college visits, applying for colleges, navigating financial aid and finding the right school. With ETS' help I had plenty of exposure to numerous post-secondary options and once I found the right one there was always an ETS advisor ready to help me get there".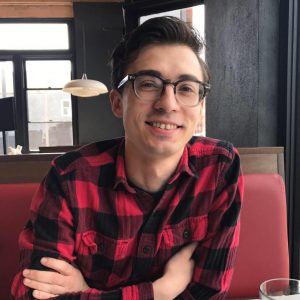 Read more ETS Success Stories…..