Nadvia Davis graduated from North Community High School in Minneapolis in 2007.  She started participating in TRIO Educational Talent Search while in the 6th grade.  Nadvia  was able to go on college visits with the ETS program and ending up attending one of the colleges that she visited, Gustavas.  She loved the program and the staff of ETS, saying they were always committed to helping students apply to college and offer FAFSA help.  "In addition to guidance counselors they were a wonderful resource that I valued, and always provided encouragement and advice".
Nadvia was able to get one on one help from ETS staff to fill out her FAFSA, pick colleges to apply to and get advice about college and what to expect. She states "The staff were very honest about my ability to attend college and be successful, coming from a low income family, it was great to get help and guidance through the college process in order to prepare for a brighter future."
Nadvia graduated from Gustavus Adolphus College in 2011,  majoring in Communications Studies, and a double minor in English and Geography. Her goals for the future are to attend graduate school for a Masters in Educational Leadership or Higher Education/Student Personnel. Ultimately her dream is to be a college president.  She would like to pursue her goals of financial stability and to give back and volunteer with the Big Brother Big Sister program as a mentor.
What does Nadvia have to say to new and upcoming ETS participants?  " Take advantage of all the resources ETS offers (college visits, meetings during the day, FAFSA workshops, and even personal advice). College applications are a pain, but just be proactive with each part. Don't be afraid to ask for help too! I am so happy to have been a part of the Educational Talent Search program. I hope that I can better reconnect with the program better now that I am an alumni."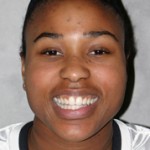 Read more ETS Success Stories…..