Emeriti Faculty
Vicki Harper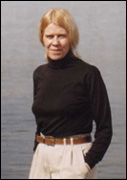 E-mail: harper@stolaf.edu
Ph.D., M.A. Harvard, B.A. Mount Holyoke
Her area of specialization is in Ancient Philosophy with special interests in Ethics and Logic. Harper's dissertation "The Role of Likenesses in Plato's Metaphysics and Theory of Language" was completed under G.E.L. Owen. She has taught at the University of Minnesota and has given papers to the American Philosophical Association and the Minnesota Philosophical Society. She has served as the President and the Vice President of the Society. She has done translations and commentary on Greek Philosophy for the first volume of The History of Women Philosophers (Martinus Nijholf), and has an article and short entries in the Oxford Classical Dictionary. She also translated and wrote commentary on Aristotle and Late Pythagoreans in An Unconventional History of Western Philosophy: Conversations Between Men and Women Philosophers (Rowman and Littlefield).
Edward Langerak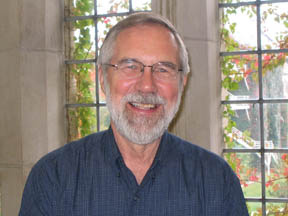 E-mail: langerak@stolaf.edu
Ph.D., Princeton, M.A. Michigan, B.A. Calvin College
Specializations include Ethics, Social and Political Philosophy, Contemporary Philosophy, and Kant. Langerak has co-authored Christian Faith, Health, and the Medical Profession (Eerdmans) and has lectured widely. He has delivered papers to the American Philosophical Association and published articles and reviews in such journals as Midwest Studies in Philosophy, Philosophy and Public Affairs, and the Hastings Center Report. His current research interests focus on toleration and other issues related to personal commitment in a pluralistic society.
For vitae and other information, click here: pages.stolaf.edu/langerak
Walter Stromseth
E-mail: stroms@stolaf.edu
B.A., St. Olaf College; B.D., Ph.D., Yale University
Charles Taliaferro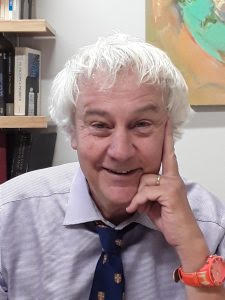 Charles Taliaferro MA (URI), MTS (Harvard), MA, Ph.D. (Brown) is Professor Emeritus of Philosophy and Emeritus Oscar and Gertrude Boe Overby Distinguished Professor at St. Olaf College.
See his profile here.
Faculty Publications
Please click here to see a list of current (and previous) faculty publications.
History of the Major
For an in-depth history of the major, click here.