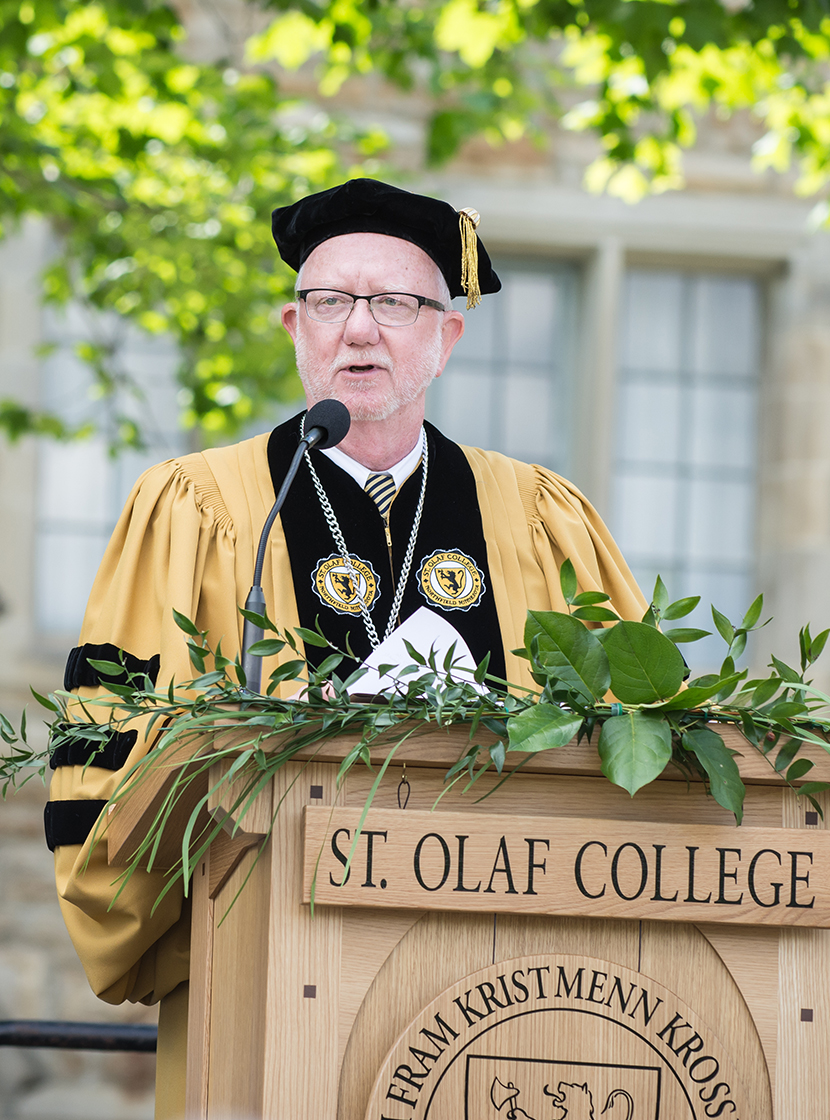 Education:
B.A. (English), St. Olaf College, 1974. Ph.D (English), Boston College, 1978.
Family:
Married to Priscilla Paton, a writer and scholar; son, James; and daughter, Elizabeth.
Career:
St. Olaf College, 1978–80: assistant professor of English and tutor in the Paracollege. University of Kansas, 1980-81: post-doctoral fellow in English. Texas A&M University, 1981–93: positions included director of undergraduate studies in English. Florida Atlantic University, 1993-97: professor of English and associate dean of arts and humanities. Luther College, 1997–99: vice president for academic affairs and dean of the college. Denison University, 1999-2006, provost and professor of English.
Professional Activities:
Chair, Board of Trustees, Emeriti Retirement Health Solutions; member
Interests:
A scholar of 18th-century British literature ("especially the long poem, the writings of Samuel Johnson and theodicy as a literary genre"), Anderson "loves words" and has a passion for the "hard-boiled detective novel." He also enjoys cooking, tennis, gardening, and international travel.
Formative Years:
Born in St. Paul, Minnesota and growing up in La Crosse, Wisconsin, Anderson describes himself as a true Midwesterner, "and I'm very comfortable with that."
Just for Fun:
Anderson enjoys detective novels by Robert B. Parker, Dennis Lehane, Robert Crais and former St. Paul Pioneer Press reporter John Sandford. He burned a CD, Dad's Cool Tunes, for long car rides that includes songs by They Might Be Giants, Tracy Nelson, John Lee Hooker, Diana Krall, and the Beatles.