Climbing Wall Update
Due to covid-19 restrictions, the Climbing Wall is closed until February 22nd, 2021. Follow us on Instagram for updates.
Follow Our Instagram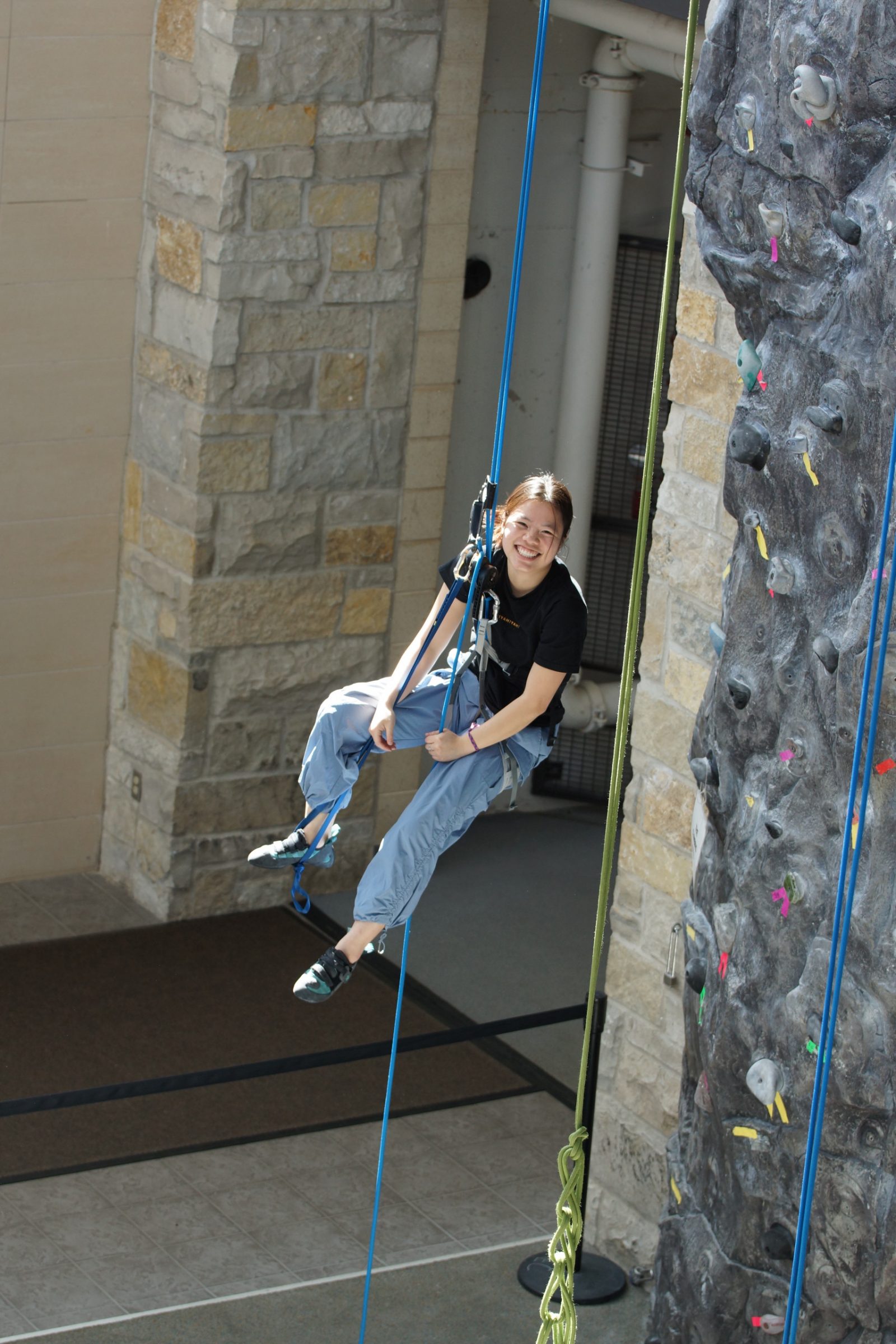 Climbing Wall
The Climbing Wall is open to all members of the Tostrud Recreation Center who are at least 18 years old. Even those who are new to climbing can get involved. Harnesses, shoes, and belay devices are available at the Wall. And our knowledgeable student staff is ready to help you get started.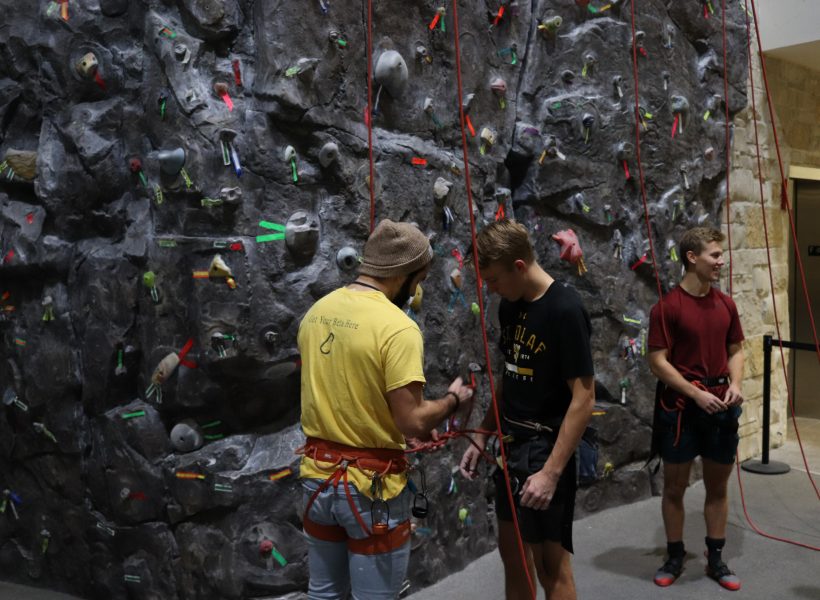 Bouldering is available during all open hours.

Top rope climbing is only available on Fridays, Sundays, and Tuesdays.
| | |
| --- | --- |
| Sunday-Thursday | 4:00 – 8:30 p.m. |
| Friday | 4:00 – 7:30 p.m. |
| Saturday | 1:00 – 4:30 p.m. |
Lead climbing
Participants must pass a lead climbing clinic in order to be able to lead climb at the Tostrud Climbing Wall. Lead clinics are offered each semester when there is enough interest expressed by qualified climbers to hold an clinic (minimum of 4 climbers).  In order to qualify for the clinic, you must climb clean a 5.9 top rope route with no falls or takes on the rope.  A lead climbing staff member must watch you climb in order for you to qualify for a lead clinic.
COVID 19 PROTOCOLS
Participants are required to wear masks at all times while in the building.
Participants must sanitize their hands before entering the wall area and upon leaving the area.
For top rope climbing, participants must sanitize before and after each climb.
All personal climbing equipment and shoes must be sanitized before coming to climb.