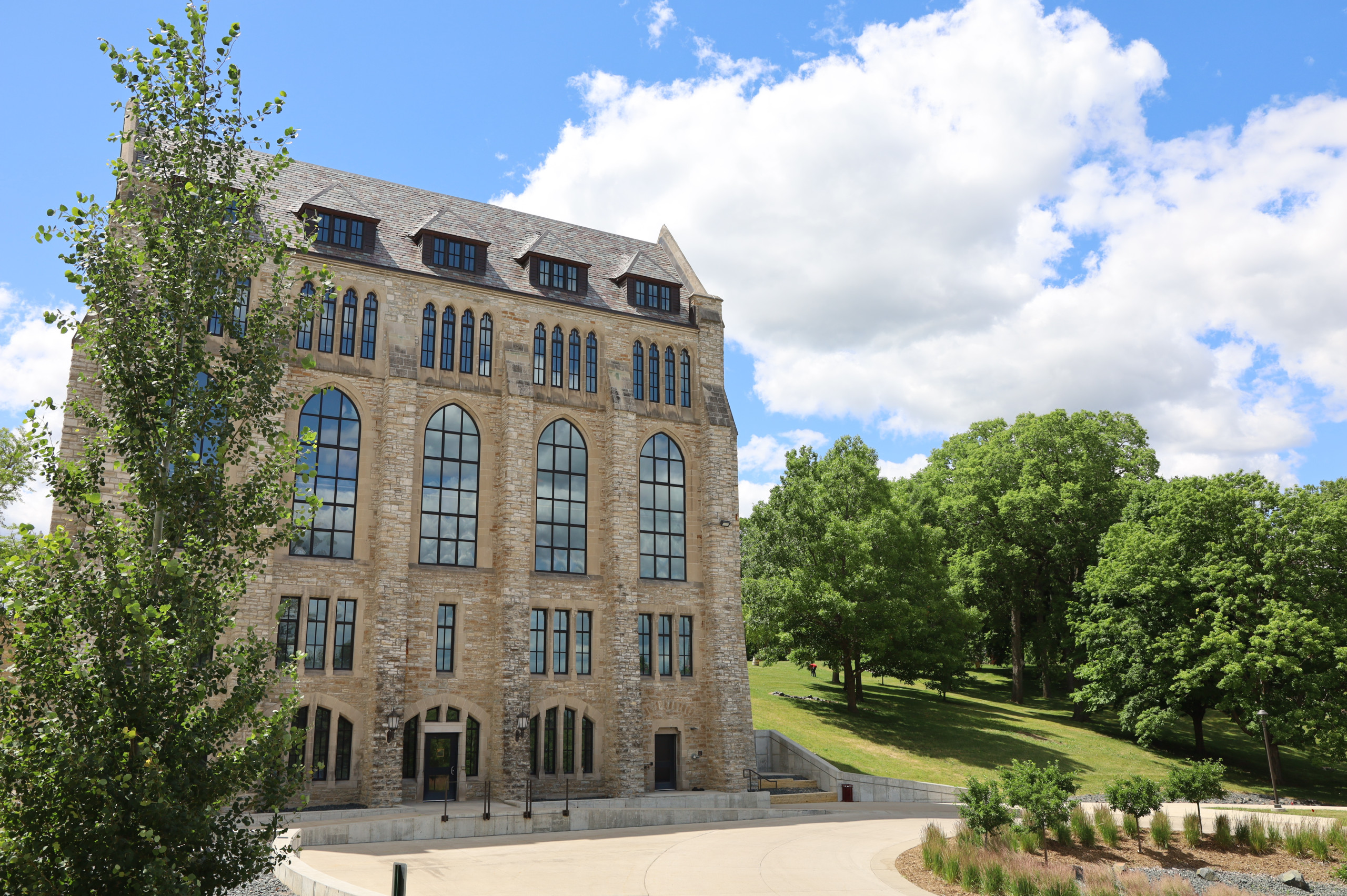 St. Olaf follows a design process for any new or remodeled building that includes a deep life-cycle cost analysis. Architectural decisions are made that best suit the building for the duration rather than simply the immediate expenditure. The life expectancy for Buntrock Commons, for example, is nearly 200 years.
New buildings and major renovations at St. Olaf also are designed using the local utility's Energy Design Assistance Program, which starts at programming, identifies the broadest range of possible opportunities, and then provides incentives for implementation. The Regents Hall project went through the process and was awarded incentives totaling more than $500,000. The result is a facility that will perform more than 60 percent better than the energy code model for the building. This is now the standard protocol for major projects at the college and four major projects have taken advantage of the program.
In addition, custodial supplies have been converted to Green Seal-certified materials, eliminating a large family of chemicals from campus buildings. Residence hall renovations will remove vinyl tiles, replacing them in student rooms with hypo-allergenic carpet tiles that are made with recycled material and are themselves recyclable. Vinyl tiles in corridors are being replaced with quarry tiles, eliminating strippers, waxes, and other surface finishes from the buildings.