Let us help you with your bucket list. Grab your friends and family — or come as you are because you'll have plenty of baked-in friends on a St. Olaf tour — and have a once-in-a-lifetime adventure with like-minded travelers. Scroll down to see what we have on offer right now, or contact us to let us know what destinations or experiences you'd like to see from us.
Plus, check out this article on 10 Unforgettable Experiences To Add To Your Europe Bucket List, which includes 5 things we already have on offer in 2023 and 2024!
Closing March 30 – Register Now  Get a taste of Japan, culturally and literally, through visits to iconic historic and contemporary sites, while sampling traditional and innovative foods, while also seeing the The St. Olaf Band — dubbed "one of America's preeminent bands" by The New Yorker — in unique international settings.
Walk over a mountain pass from France into Italy. Have lunch in alpine mountain huts. Ramble around Mont Blanc, dipping your toes into France, Italy, and Switzerland, and discover what happens when you move through the world at a pace that allows you to savor the details. (Let's Go! Closing 5/13/23.)
Experience one of the most exhilarating adventures on Earth. Dance with Penguins. Get (safely) into a whale's splash zone. And be more mesmerized than you expect to be by the ice world of Antarctica.
Visit a family-owned hacienda to see the celebrated Peruvian Paso horses. Learn Inca weaving traditions. Hike to the Sun Gate on Machu Picchu. Discover celebrated Inca wonders, colonial cities, and a rich cultural heritage and more on an expedition to Lima, Cusco, the Sacred Valley and more in Peru. (Moving to April 13-20, 2024; registration will open again by 3/10/23.)
Stand atop the Mount of Olives. Walk down Palm Sunday Road. Visit the Garden of Gethsemane. Stop at the place where Jesus wept over Jerusalem. Discuss, with locals offering varying perspectives, the complexity of Christians, Jews, and Muslims co-existing in the Holy Land. (Let's go! Closing April 1.)
Visit a cacao plantation to learn about growing the beans and then have a go at grinding them by hand (it's harder than it sounds!). Chat with students at a local elementary school. Walk or go by horseback to the ruins of Xunantunich. Snorkel in the clearest ocean water you'll ever encounter. Experience both cultural and natural temples, from towering Mayan pyramids, to the barrier reef that runs the length of Belize's coast, second only to Australia's Great Barrier Reef in size and diversity. 
Soak up cities, colonial villages, and the coffee region for an introduction to the history, culture, art, architecture, and cuisine of Colombia.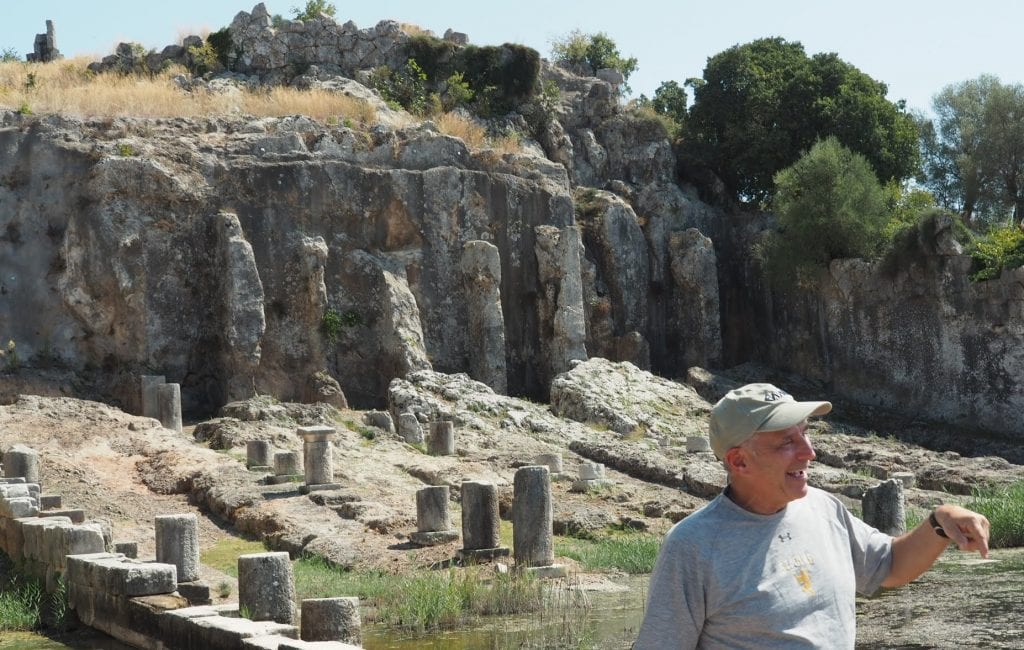 Experience the beauty of Europe and springtime in the Mediterranean on this 10-night cruise aboard Oceania Cruises' Riviera. (Registration is now closed.)
Follow in the footsteps of Philip II of Macedon, Alexander the Great, and St. Paul in Greece and Turkey! Experience the same places as these three influential figures of antiquity and study the legacy they left on Western civilization. (Registration is now closed.)
Circle the dazzling island of Ireland to explore literature, history, and culture. Walk the streets of James Joyce's Dublin. Stroll Sligo, where Yeats spent his childhood summers. Imbibe in Irish food and drink. And more! (Registration is now closed.)
Walk the trails of Italy and Slovenia, visiting villages, sampling wine, meeting the locals, enjoying the food, marveling at the incredible views, and experiencing some less-oft visited places at 3 mph. (Full and waitlisted.)
View, up close, flora and fauna found nowhere else in the world in Madagascar. The island is an adventurer's and nature-lover's dream. See lemurs in their natural habitat, found only in Madagascar. Eat the local cake, koba. Walk among the baobab trees, known as the mother of the forest. And connect with locals who are doing positive things for their communities. (Full and waitlisted.)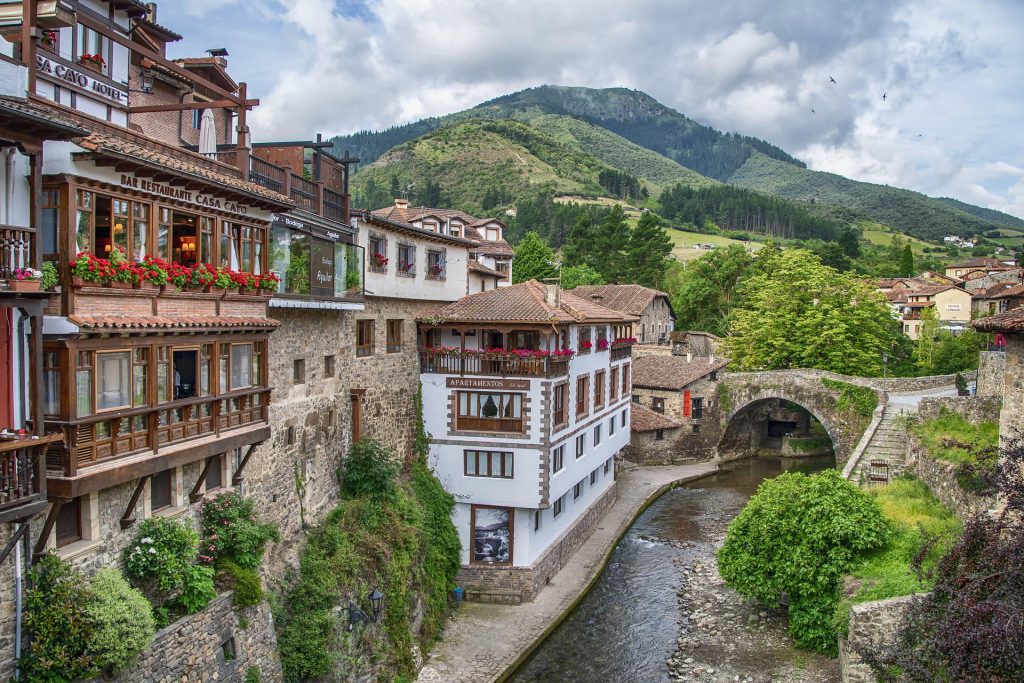 Hike, bike, and kayak your way through Northern Spain, while you explore the region's extraordinary history, culture, art, architecture, and local food and drink. Try your hand at making trencadis with an art historian who worked on the restoration of Park Güell, Gaudi's "garden city." Shop for ingredients and make your own lunch with local chefs in Barcelona. And much, much more. (Full and waitlisted.)
Visit ancient sites such as pagodas and the Temple of Literature, infamous recent sites, such as the DMZ and the Rex Hotel, and smaller cities such as Hue and Hoi An, to learn about the history, architecture, cuisine, and contemporary culture of Vietnam. (Full and waitlisted.)
Kick off the 150th anniversary of St. Olaf's founding by exploring Norway yesterday and today, through the theme of migration and emigration. See a replica of the Restauration, the sloop on which the first organized group of immigrants left Norway for North America in 1825. Tramp through Old Stavanger and explore how the modern city is a center for the petroleum industry and its related migration. Travel by boat along the stunning Norwegian coast. Delve into the history and culture of the Sámi. Learn about the life and death of Saint Olav, for whom our College is named, near the place where he fell in battle, at Stiklestad National Culture Center. And in nearby Snåsa, visit the birthplace of St. Olaf College founder and immigrant pastor B.J. Muus. (Full and waitlisted.)