Lodging
Conference accommodations are in air-conditioned Ytterboe Hall which has a capacity of nearly 400. Rooms are arranged in suites of 6 rooms: 4 double rooms and 2 single rooms that surround a common living area. Each double room has 2 beds, 2 desks, 2 chairs, a mini-refrigerator, a microwave unit, and a sink. Bathrooms are shared on the common hallway. Free WiFi is available throughout Ytterboe Hall and campus. All summer housing includes the provision of a linen packet with 2 sheets, pillowcase, towel, washcloth and pillow and blanket. Guests will be required to make and strip their beds. Once Ytterboe Hall is filled, additional housing is available in non air-conditioned accommodations.
What to Bring
If you forget anything, you can probably find what you need at the Bookstore, Target, or Walgreens. But here are a few reminders of what to bring for the conference:
Light clothing (warm weather is expected)
Cameras, scrapbooks, mem0rabilia. Put your name on anything important.
Reusable water bottle to fill at fountains stationed around campus.
A light jacket, umbrella, sunscreen, mosquito repellant. Summer weather in Minnesota is unpredictable so keep an eye on the forecast before you arrive.
Wheelchair for those with difficulty walking.
Meals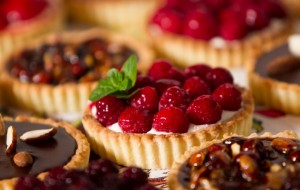 Meals are included in registration fees, based on the option chosen. Chefs at Bon Appetit, our campus food service, create a restaurant-style experience where choice and freshness abound. Entree offerings range from Midwestern favorites to pan-Asian and South American cuisine.
St. Olaf College is committed to buying foods that are grown and produced locally, including vegetables and herbs from STOGROW, our student-run organic farm, meat and poultry raised without antibiotics or growth hormones, apples from an orchard just minutes from campus and dairy products from local providers.
Transportation From / To Minneapolis – St. Paul International Airport
The conference does not offer shuttle service from or to MSP airport.  Shuttle and taxi service is available by reservation through Northfield Lines or First Choice Shuttle.
Hotel Accommodations
Please note that the college does not provide transportation between Northfield area hotels and the campus. You are responsible for your own reservations and payment. We have a limited number of rooms available for group rates in Northfield. Please see information for booking below.
Northfield
AmericInn – Group rate information: Book by June 1; (507) 645-7761, mention CWTA at St. Olaf when booking
Country Inn of Northfield – Group rate information: Book by June 24; (507) 645-2286, mention CWTA at St. Olaf when booking
Fairfield Inn & Suites Northfield – Group rate information: Book by June 24;  Book your group rate for St.Olaf/CWTA
Froggy Bottoms River Suites (507) 650-0039
If you are unable to find accommodations in Northfield or prefer to stay in nearby communities, here are some other cities you might explore:
North of St. Olaf College / Between MSP Airport and Northfield
Apple Valley
Bloomington
Burnsville
Eagan
Lakeville
South of St. Olaf College
Faribault