In 2021 Melissa Teodoro will be a guest artist in the St. Olaf College Dance Department, setting works on members of Companydance and Veselica and bringing Afro-Colombian dance to students through a variety of residency activities.
Melissa Teodoro is an Associate Professor of Dance at Slippery Rock University (in Pennsylvania) and Artistic Director of Palenque: Colombian Dance Ensemble. She graduated with an M.F.A. in Choreography and Performance from the University of Hawaii, and an M.A. in Dance Ethnology from the University of California in Los Angeles (UCLA). Her ongoing scholarly, ethnographic and choreographic research focuses on Colombian dance with a special emphasis on African heritage.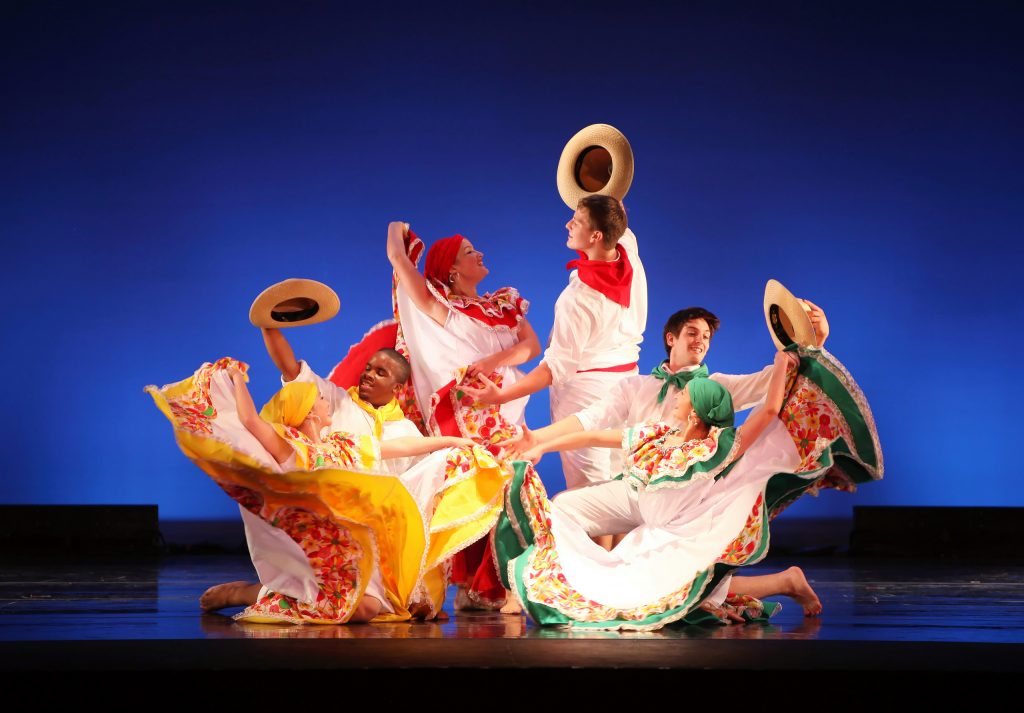 Professor Teodoro returns to campus this fall to set Pilanderas, another Afro-Colombian piece, on members of Veselica International Dance Ensemble. She will also teach several master classes as phase two of her 2021 residency.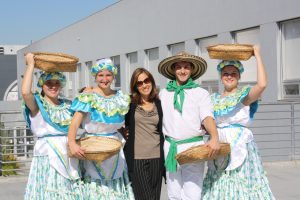 ---
Academic Year 2018-19
Shapiro & Smith Dance is fascinated with ideas and experiences that define us as individuals, families and societies. "Supple as snakes and brave beyond belief," we perform tales of absurdity and beauty with outrageous athleticism, caustic wit and psychological insight. "Hilarious and provocative, these story-tellers take you for a plunge into the human condition." Through outreach and performance, we mine stories of who we are individually to showcase how exceptional we can be collectively. We have brought this unique blend of comedy and tragedy to stages and communities throughout the U.S.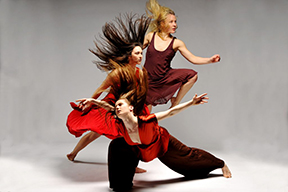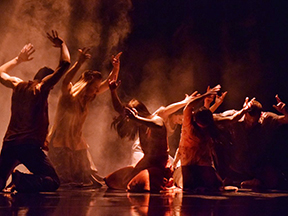 ---
Past Guest Artists
2017-18
Michael Pili Pang
Stephan Koplowitz
2016-17
Marciano Silva dos Santos
Stuart Pimsler Dance and Theater
Amy Slater
2015-2016
HIJACK
2014-2015
Karla Grotting
Theatre Engine
Stephan Koplowitz
2013-2014
Alexandra Beller/Dances
2012-2013
Stuart Pimsler Dance and Theater
Ragamala
2011-2012
Urban Bush Women
2010-2011
Shapiro and Smith
2009-2010
Mathew Janczewski
Uri Sands
2008-2009
Eddie Oroyan
Peggy Paver
Robin Stiehm
2007-2008
Brad Garner
Keith Johnson
Brent Schneider
2006-2007
Christian Adeti
Lorry May (Anna Sokolow)
Ellen Keane
2005-2006
Lingo Dance Theater
Mathew Janczewski
2004-2005
KT Niehoff
Walter Kennedy
2003-2004
Jan Erkert
Joe Chvala
2002-2003
Joe Chvala
Barbara Thatcher
2001-2002
David Dorfman
Gail Corbin
Cathy Young
Chris Aiken
Wynn Fricke
2000-2001
Jan Erkert & Dancers
1999-2000
David Dorfman
Seán Curran
1998-1999
Art Bridgman/Myrna Packer
1996-1998
Repertory Dance Theatre
Keith Johnson