PERSIAN DANCE GUEST ARTIST
Guest Residency November 6 – 11
Natalie Nayun is an international teacher and performer specializing in contemporary and folkloric styles from Central Asia and the Middle East.  She has been dancing for over 20 years and teaching for over 15 years. She is lucky enough to have studied dance in her travels to Uzbekistan, Tajikistan, Turkey and Oman. She is a well known soloist and the Artistic Director of Ballet Afsaneh. She founded international online dance school Pomegranate Garden Dance featuring teachers and students from all over the world. She is a passionate teacher and a lifelong student. Her hope is to share the beauty in these regions of the world through dance!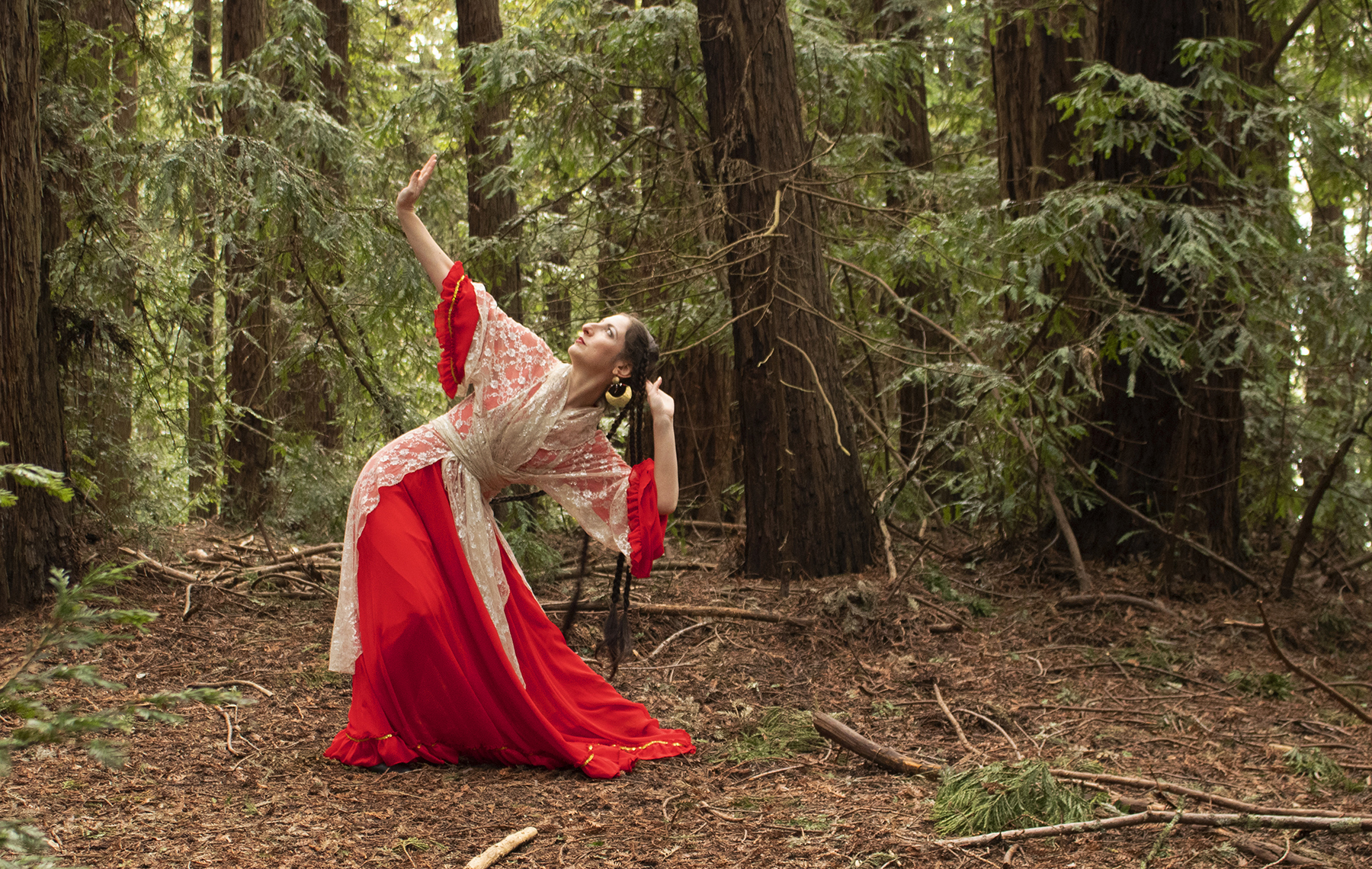 ---
Cynthia Gutierrez Guest Artist Residency – Feb. 17-23 (dates tentative)
Guest Artist Cynthia Gutierrez will be guest teaching classes and setting work on Companydance. 
---
Past Guest Artists
2022-23
John Ysursa gave a lecture titled "Basque Folk Dance and the Inherent Tension of Basque Identity". Oier Araolaza and Josu Garate performed Basque dance.
2021-22
Melissa Teodoro
A guest artist setting works on members of Companydance and Veselica and bringing Afro-Colombian dance to students through a variety of residency activities.

2018-19
Shapiro & Smith Dance
2017-18
Michael Pili Pang
Stephan Koplowitz
2016-17
Marciano Silva dos Santos
Stuart Pimsler Dance and Theater
Amy Slater
2015-2016
HIJACK
2014-2015
Karla Grotting
Theatre Engine
Stephan Koplowitz
2013-2014
Alexandra Beller/Dances
2012-2013
Stuart Pimsler Dance and Theater
Ragamala
2011-2012
Urban Bush Women
2010-2011
Shapiro and Smith
2009-2010
Mathew Janczewski
Uri Sands
2008-2009
Eddie Oroyan
Peggy Paver
Robin Stiehm
2007-2008
Brad Garner
Keith Johnson
Brent Schneider
2006-2007
Christian Adeti
Lorry May (Anna Sokolow)
Ellen Keane
2005-2006
Lingo Dance Theater
Mathew Janczewski
2004-2005
KT Niehoff
Walter Kennedy
2003-2004
Jan Erkert
Joe Chvala
2002-2003
Joe Chvala
Barbara Thatcher
2001-2002
David Dorfman
Gail Corbin
Cathy Young
Chris Aiken
Wynn Fricke
2000-2001
Jan Erkert & Dancers
1999-2000
David Dorfman
Seán Curran
1998-1999
Art Bridgman/Myrna Packer
1996-1998
Repertory Dance Theatre
Keith Johnson