The Center for Art and Dance has three beautiful dance studios that are in high-demand during the academic year. If you would like to reserve a dance studio, please read this entire page carefully. The use of the dance studios is contingent on space availability. Dance staff and students receive first consideration.
Dance Studio Rules and Regulations for 2023-24
PLEASE NOTE:
All dance studios are closed for the summer beginning June 1.
We will not be approving requests from non-dance major students enrolled in dance classes or student organizations until one week after classes begin. Please do not submit a request for studio space before that time. Your patience is appreciated!
---
Welcome back to campus for the new academic year! The Center for Art and Dance studios are wonderful. We love our space very much and want as many people as possible to utilize it.  The safety of all students, faculty and staff, and the space is our first and foremost priority.
The following policies must be followed. If they are not followed, your dance studio use privileges will be revoked.
Before you can sign out space you must:
Read this document in its entirety.
Take and pass the Studio Use Quiz: 

Once you have read all of this document, follow the link to the Studio Use Quiz and take the quiz. Your use of the space is dependent upon receiving an adequate score. The quiz can be retaken. Only the lead for a student organization needs to take the Studio Use Quiz. That person will then be responsible for the space and actions of the entire group.
The following guidelines ensure spaces stay clean and safe not only for you, but for those that will follow. Take care of your space so those after have a great space within which to create.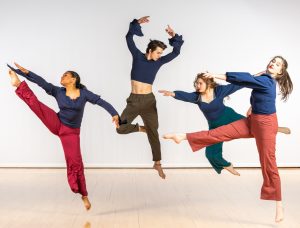 Thank you for your interest in utilizing the dance studios and helping to keep campus happy, safe and creative!
Studio Information:
We have our own names for each space numbered by size. Dance Department lingo is as follows:
Studio 1– 63'x48'
25Live equivalent: CAD330


Largest Studio, mirrors on one side, doubles as performance space, hardwood floors

Studio 2– 48'x48'
25Live equivalent: CAD 324


Medium size, mirrors on two sides, Vinyl Dance Floor

Studio 3– 35'x48'
25Live equivalent: CAD318


Smallest studio, mirror on short side, hardwood floor
Each studio has a Bosch Power Box, sometimes referred to as a sound cube, for sound playback. Please see Studio Equipment for more information.
Studio Use Eligibility & Priority:
Dance Department needs

Dance Faculty & Staff

Dance Majors

Choreography Classes

Students currently enrolled in Dance Classes for class material practice

Student Organizations with Dance as a Focus
Other Departments, Academic Courses and Student Organizations seeking a movement based experience
This eligibility and priority list will be followed under all circumstances. The Department will do its best to have all necessary times blocked off but sometimes schedules shift and those further down the list might get bumped to another space or might have to cancel a day. If this happens you will be notified as soon as possible of the conflict.
Only one designated member of Student Organizations can request space and only for up to the maximum hours listed.
Non-dance major students who are not currently enrolled in dance classes may not sign out studio space unless they are the designated member of a student organization.
A note on floors:
The Dance Department floors are engineered and installed to ensure years of safe use with proper care. They are floated, meaning there is some bounce to make sure dancers can rehearse and dance for hours on end with less chance for injury.  Studios 1 and 3 are finished with hardwood and Studio 2 covered with a vinyl dance floor lovingly referred to as Marley after the original dance floor producer. The floors don't like foreign or marking material including but not limited to: sticky liquids, rosin, powders, rocks and small pebbles, items that scratch, an abundance of water, ill protected sets and props, marking soles from shoes, stilettos, permanent markers. Thus, the above items and materials are not allowed and cannot be used on the floors. 
Dancing safely begins with the quality of our floors. Please show respect.
Helpful Contacts:
---
Studio Policies and Guidelines:
Mask wearing:
Students and student organizations will follow current campus Covid-19 Protocols wide guidelines. 
Hand washing/sanitizing:
All students and student organizations using the studios will use the hand washing/sanitizing stations upon entrance and exit of the studios.  Sanitize in – sanitize out!  
Shoes: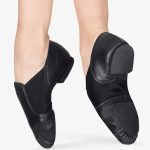 All foot coverings must have approval from either a dance faculty member or the Dance Technical Director. Shoes work better on different surfaces, please keep that in mind when requesting space. If wearing foot coverings, please use them only in the studios and limit wear outside of the studios. Put them on after entering, and take them off before exiting. Less dirt and grime brought in is less to dance on.
Soft soled coverings and shoes designed specifically for dance are pre approved as they are non-marking. Some pre approved coverings include ballet shoes, jazz shoes, socks, pointe shoes in studio 2.

Due to the variety of other possible foot coverings, before the first rehearsal, all other shoes, including sneakers, must be visually approved by a dance faculty member or the Dance Technical Director. 

Tap shoes are only allowed in Studio 2, must have approval and screws must be checked and tightened if necessary before every rehearsal. 

Ballroom and character shoes are not pre-approved and must be visually approved by a dance faculty member or the Dance Technical Director.

Again,

please wear dance shoes only in the studios or other indoor practice areas.

  
Food/Drink:

No food of any kind is permitted.

Water is the only beverage allowed and must be in a sealed container.

Water bottles can be refilled at the water refilling station. 
Studio Technical Equipment: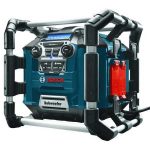 Use equipment only as it's intended.

Boomboxes are provided for audio playback and are bluetooth and auxiliary cable capable. Auxiliary cords are not provided.

When done, turn off boomboxes and return them to where they were found.

TV's are for Department led rehearsals only and are not for audio playback.
Studio Environment:
If using a chair in the space, always pick it up to move it.

Never slide chairs along the floor.

Never prop the studio doors open.

Ballet barres should never be hung from or sat upon.

Any props or other items that will be in direct contact with the floor require prior approval of the Dance Technical Director.

If mirror curtains are desired, when available pull them only with the rope provided when closing, and help guide them with an arm when opening.

If a curtain gets stuck, gently try to move it. If it doesn't move, please leave it and contact the Dance Technical Director.
Studio and Equipment Clean-Up:
Return the studio to its original, clean condition.

Put everything back where you found it.
Studio Instruments:
Studio instruments are for Dance Department use only.
Special Movement Considerations:

Move within your ever changing ability with an eye towards the impossible.
Lost and Found:

If items are lost, you can find them in the lost and found basket in the hallway next to the elevator.

Valuable items will be taken down to the Center for Art and Dance main office.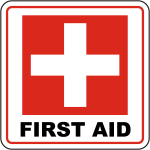 First-Aid Kits:

For emergencies only. Intended use is for dancers who get injured while in the rehearsal process.

If you notice a kit is missing any items, contact either Dance and Art AAA, Patty Cohn (

cohn@stolaf.edu

), or Dance Technical Director.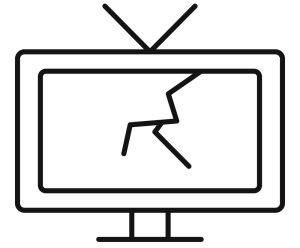 ——————————————
If anything is found damaged or inoperable, contact a Dance Faculty member or the Dance Technical Director immediately.
If anything happens to get damaged in your rehearsal, own up to it and contact a Dance Faculty member or the Dance Technical Director immediately.
——————————————
Studio Sign-Out:
Maximum hours:
Students and organizations are limited to:
2 hours during the week

2 hours total on weekends

Please note: Students may only reserve space for up to a semester at a time.
For non-major students enrolled in dance classes who are using the space to practice class material we recommend signing out the space for up to 2 weeks at a time rather than for the whole semester.
Please fill out the Dance Studio Special Request Form if you would like to request to sign out space in the CAD Dance Studios over and above the maximum time of 2 hours during the week and 2 hours on weekends for a short period of time. You must already have passed the studio use quiz to request extra studio time. Please fill this out as far in advance as possible.
All studio requests must be made through 25Live Pro
Visit https://wp.stolaf.edu/scheduling/ for information on how to request space on 25Live.
All dance studio doors are/will be Ole card access doors.  Only those who submit the 25Live request and take the quiz will be given access.
IMPORTANT: You must make your request at least 4 BUSINESS DAYS in advance of when you intend to use the space. Because access is approved and authorized by staff who do not work on weekends and Ole card access takes time to process, your card may not be authorized in time if this is not followed.
Making a request does not guarantee reservation. You will be notified of the status of your request and when/if it is accepted.
Please note that all dance studios will be closed for the summer beginning June 1.
Thank you for taking the time to read through this and for your interest in using the Dance Studios for your rehearsals and creative process. If you believe you are ready, please proceed to:
(This quiz needs to be retaken each academic year.)