About Dance Scholarships
St. Olaf Dance Scholarships are merit-based scholarships that are awarded to students with exceptional dance talent. Students also may qualify for additional need-based aid, in which case the dance scholarship becomes part of the student's financial aid package.
Awards of $7,000 per year are open to dance majors and non-dance majors. This renewable merit-based award is potentially a $28,000 4-year scholarship. Recipients are required to participate in one of the dance department's performing companies (or a comparable performance-based project) and a movement intensive dance class each year.
Program Timeline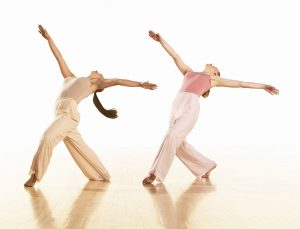 A note about auditions:
In lieu of in-person auditions during the 21-22 academic year, dance scholarship applicants will be uploading video(s) during the application process. There aren't any specific requests for these videos other than they show the dance scholarship applicant in what they consider their best light.
September 5
Online application process open.
November 1
Early Decision 1 and Early Action Common Apps and Fine Arts applications due.
December 15
Early decision 1 students get notified of acceptance of fine arts scholarship.
January 15
Early decision 2 application and fine arts application is due. Early Action students get notified of acceptance of fine arts scholarships. Regular decision application and fine arts applications are due.
May 1
National Candidate Reply Date (date by which all students must respond to offers of college admission and to scholarship awards.)