Program Timeline
October 18, 2019 at 2:00 pm
On-campus audition in the Center for Art and Dance.
Dance Scholarship October Registration Form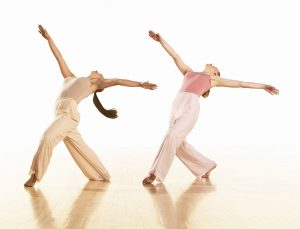 A note about auditions:
Applicants participating in the on-campus audition on either October 19, 2019 or February 21, 2020 do not need to prepare any material. The audition will be a combination of a movement class and a small group interview. You will learn movement material and perform it in small groups. You will also improvise with other students. Please come dressed in dance clothes so that we can see you move. You will be dancing in bare feet. There will be a space available for warm-up before the audition. Following the movement class you will be divided into small groups for the interview with one of the faculty members. Auditions begin at 2:00 pm in Dance Studio 1 in the Center for Art and Dance.
December 15, 2019
Your completed Dance Scholarship Application must be received.
Dance Scholarship Application  The application opens on Sept. 15, 2019.
Students who wish to apply under the binding Early Decision Application can submit the Dance Scholarship Application early. Students are encouraged to attend the October 18th in-person audition, and start the application process well in advance of November 15th or January 8th.
January 15, 2020
Your completed St. Olaf College Application for Admission must also be on file in the Admissions Office.
Late January, 2020
Invitations to the February 28 on-campus audition will be sent to students who have completed the dance scholarship application in full. (If you auditioned in October, there is no need to attend this audition also and you will not be notified about this audition)
February 28, 2020
Students who did not already audition in October will be invited to attend an on-campus audition.  Auditions begin at 2:00 p.m.  If unable to attend, email a video to dance@stolaf.edu by February 7, 2020.
Late-March, 2020
Dance Scholarship decisions are mailed.
May 1, 2020
National Candidate Reply Date (date by which all students must respond to offers of college admission and to scholarship awards.)