Oles in Economics: 1960-1969
To jump to a specific class year, click one of the following links:
Rob Banitt ('60): Hello, I remember many references made in accounting classes to so and so, who is now at Arthur Anderson, Ernst, Young, etc.  Appetites were whetted.  Instead I chose Luther Seminary and LSTC and a career as a Lutheran Pastor where acquaintance with "economics" has been useful in congregational life year in and year out.  After retiring three years ago, I continue as an interim pastor to a congregation.
 Robert (Bob) G. Hanson ('60): I joined the staffing department at 3M Co. in St. Paul, MN. right after graduation.  My 34 year career at 3M included various human resource positions in Chicago, IL.: Bristol, PA.: Brussels, Belgium and St. Paul, MN.  The last position I held was HR Director for the Industrial and Consumer Sector of 3M.
After taking early retirement I taught for 2 years in the Industrial Relations Dept. at the Carlson School of Management at the University of MN.
I served on several boards of various organizations and my church in the various cities in which we lived.
My hobbies include golf, fishing and wood working along with home projects.  I also was a volunteer for Habitat for Humanity for 12 years through our church and 3M building homes in St. Paul.
Sharon and I have 4 children, 10 grandchildren and 6 great grand children living in MN. CA. and CO. with whom we spend as much time as we can.  We spend our winters in AZ. (became official residents in 2008) and summers in MN.
We have been very blessed, really enjoyed our 3M career and now our retirement years with our wonderful family and doing a little traveling.
Samuel Hanson ('61): Director; Shareholder; Business Litigation
Sam is a shareholder in the firm of Briggs and Morgan, Professional Association, and a member of the firm's board of directors. After serving on the Minnesota Court of Appeals for two years and the Minnesota Supreme Court for five years, he rejoined Briggs' Business Litigation Section and Energy Law Group, and is a member of the firm's Appellate Practice Group. He is a former litigation section head and firm president. Sam practices principally in the areas of:
Arbitration and mediation
Complex civil litigation
Appellate law
Public utility regulation
Sam received his B.A. degree from St. Olaf College, where he majored in economics and history. He received his LL.B. degree cum laude and with honors from the William Mitchell College of Law. While in law school, he served as a law clerk for the Honorable Douglas K. Amdahl (then a district judge in Hennepin County; later chief justice of the Minnesota Supreme Court). Immediately after graduation from William Mitchell, Sam served as law clerk for the Honorable Robert J. Sheran (then an associate justice and later chief justice of the Minnesota Supreme Court).
Sam practiced law with Briggs and Morgan for 34 years before he was appointed to the Court of Appeals in 2000. He has had extensive experience in both the state and federal courts in Minnesota, as well as courts in many other states in the region. He has worked closely with several major corporate clients, including telephone, gas and electric utilities; insurance companies; financial institutions; and multinational manufacturing and service corporations.
Sam is a fellow of the American College of Trial Lawyers and an advocate of the American Board of Trial Advocates. In 2008, William Mitchell College of Law presented him with an Honorary Doctor of Laws Degree (LL.D) for his achievement and excellence in the profession. He has been selected as a Leading Minnesota Attorney and listed in The Best Lawyers in America in the areas of appellate law and commercial litigation.
Sam has been active in professional and community activities and organizations, serving on several Supreme Court boards and advisory committees, the Court's child protection initiative, and the Court's planning committee for access to civil legal services; as chair of the state bar association's Public Utility Section and Women and the Law Committee; and on the boards of several educational and service organizations, including the William Mitchell College of Law board of trustees and the board of directors for Global Volunteers and Minnesota Advocates for Human Rights.
2200 IDS Center
80 South 8th Street
Minneapolis, MN 55402
Direct: 612.977.8525
Fax: 612.977.8650
Email: SHanson@briggs.com
Robert Netteland ('61): I graduated in 1961 with an economics major.  I continued my education at the University of Minnesota as a research/teaching assistant while getting a master's degree in industrial relations. I was the first graduate intern in the program spending the summer of 1962 with Standard Oil of Indiana (now British Petroleum).
In 1963 I went to work for the Mayo Clinic in Rochester, MN. I left in 1965 as the assistant personnel director. I taught in the Rochester Evening College from 1964 to 1968 on a part time basis.
I became the personnel manager for the Torit Corporation in 1965 to 1969. I became a labor negotiator and labor relations manager.
In 1969 I became the personnel director for Thermotech Industries. We were acquired by ITT and I continued as the director of administration and assistant to the president of the ITT Thermotech division.
In 1973 I became vice president of administration for General Growth Properties (NYSE), subsequently, the vice president of design/build, then vice president of shopping development and finally the president of the management company. I served on its various boards.
On January 1, 1980 I started my own business.  We have developed extensive real estate holdings and a chain of child care centers.  As far as we know, we are the largest child care provider in Iowa and one of the top 50 in the country.
I have served on numerous public and private boards of directors for profit and non profit organizations.
Since we are a privately held business, I am in the process of passing ownership and management to the next generation.
All in all, I was very well prepared for the business world through my academic training. If I were to do it over again, I would choose the same preparation.
Thomas C. Dedricks ('62): After graduation from St. Olaf in 1962, I joined Weyerhauser Corporation as an accountant.  In 1964, I joined PPG Industries where I held various positions, including chief accountant and manager accounting and supply, until I accepted the position of treasurer with General Instrument of Taiwan, a subsidiary of General Instrument Corporation, in 1975.  After three years in Taiwan, the Corporation relocated me to El Paso, Texas where I was division controller.  In 1980, I was once again relocated to Taiwan as vice-president finance.  My final position with General Instrument was vice-president finance & administration Asia Pacific with responsibilities for Taiwan, Singapore, Hong Kong Japan and China.  After retiring from General Instrument in 1999, I became the business administrator of Memorial United Methodist Church and Lakeview Christian School until I retired in 2007.  In June, 1985 I received a M.B.A in Finance and Administration from Century University.  St. Olaf awarded me a Distinguished Alumni award in 1998.   Currently my wife and I live in Jacksonville, Florida
Robert E. Duea ('62): After St. Olaf I graduated from Luther Seminary in St. Paul in 1966.   After serving a parish in Bethesda MD and as counselor, chaplain and teacher for Lutheran Social Service (LSS) my business background and major at St. Olaf reasserted itself as I entered administrations for LSS of MN followed by Lutheran Family Service of Oregon.   The last 18 years of my career were spent as President and CEO of LSS of Wisconsin and Upper Michigan.  That organization became one of the largest nonprofit human service organizations in the country with a budget of $85 million and 2,500 staff in the two-state area.  It also had operations in Russia, Mongolia, The Philippines and Guatemala for the purpose of international adoption.
After retiring in 2002 I have had a consulting firm working with nonprofits.  The first three years were taken up serving as interim CEO for the Alliance for Children and Families and Way to Work, Inc.  In 2007 I joined the Arizona State University Lodestar Center for Philanthropy and Nonprofit Innovation as a trainer, consultant and professional in residence for nonprofit sector.
I have been married to Marilyn Friesth Duea '62 since graduation from St. Olaf.   We have three sons, all married, and nine grandchildren.  Steve graduated from West Point and is now a VP of a Fortune 300 company in human resources, David graduated from Pacific Lutheran University and is President of a family service organization in Tacoma and Mark graduated from St. Olaf and is an attorney in White Bear Lake, MN.   Marilyn taught music for 32 years, retiring to become a professional pianist.   Now she directs the community chorus for our new community – Sun City Grand in Surprise, AZ.
I deeply appreciate the values and education of St. Olaf and the opportunity to combine my economics major with ministry in service.
Truman H. Solverud ('62): Following graduation, I was commissioned a Second Lieutenant in the United States Army Medical Service Corps  Over a twenty year period, I served in South Korea, Thailand and Germany (8 years)and various posts in the United States. I retired from the Army in October 1982 as a Lieutenant Colonel.  In December 1982 I went to work for the United States Internal Revenue Service working twenty one years in the fields of collection and audit.
Charles Brandt ('62): Upon graduation I went to work for a financial counselling firm in a paid intern like position. A year later, a friend introduced me to the management of a Japanese Trading Company and its food division. My liberal arts background helped me fit in with an Asian staff that often needed someone who did not fear losing face solving the multitude of problems Japanese management faced dealing in this country. As a result, as a young man, I was not only in U.S. regional then National sales, but I was also put in charge of evaluating potential expansion acquisitions, marketing problems such as label design, and even handling the company's relocation into the World Trade Center and many other day to day problems. At St. Olaf I learned how to find answers to problems and questions, my experience with this company seeking answers turned out to be a graduate course in both marketing and management and procurement.
Following business relationships were as Director of Marketing and Sales, most often for smaller firms, who wanted to make the first big step, but needed and could only afford a "one man gang". All of the companies I worked for were manufacturers of food products. Each company was like starting again a square one, and while they were in the same industry they all brought their unique problems.
I married a woman, Marthe, who I went to high school with, we had one daughter, Meredith, and now one granddaughter, Page. We retired quite early in the 90's. We always had a very active interest in the management of a regional theatre, and today I handle marketing and publicity for a non-profit that each year raises over 1 million clams and 300,000 oyster back in Barnegat Bay in New Jersey. We live in New Jersey most of the year but also have a home on the west coast of Florida.
Charlie Brandt Capincharlie@msn.com
Grant Carlson ('63): MBA, University of Cincinnati, has held a variety of positions with Proctor & Gamble, Unisys, Wang Global and Getronics.  Since his retirement in 2002, Grant has worked part-time as a Consultant/Senior Project Director with Moneypower International.
Terrence ( Terry) Highland ( '63): I work as an Interim Pastor at St. John's Episcopal Church in Little Silver, NJ.  I love what I am doing.
Jerold Johnstone ('64): I cherish my St. Olaf experience; where my faith was changed from God to just the Golden Rule in Religon classes, had a wonderful time at our class of '64 45th Reunion last year, and visited my Aunts' newer wing building of the Administration building; have two great people in two Sons; had two wonderful wives; had a rewarding 40 year career working at one company Douglas-McDonnell Douglas-Boeing; find retired life since in '05 the best of time where you can expand on your interests of age 16, but have income each month, benefit from wisdom of 67 years, ponder the body of a 67 year old, and as the shirt I make and give away says "I'm Just Happy To Be Here" surrounding a large globe; so life is good.
For the Econ minded person I always look back at my Statistics class with Professor Eilert in aw regarding this strange event; I arrived late to the final coming from another that went over, and at the end of the scheduled time for his final exam he collected all the blue books.  I had the highest test scores; all A's going into the final, and got a B course grade.  Asking him the next semester what happened he said "you had a perfect exam but you didn't finish".  For a statistics class I find that shameful.  And then there was the Professor Weisheit Tax Accounting course where he said "open box final, bring anything you want to the exam"; then handed out the final that was a huge question with all the answers that came with my text book.  I copied it and turned in my blue book.  When I asked him about my C course grade he said " you must have cheated because no one could finish that huge problem, and you didn't miss a single number, and I pray before I give out my grades so God is my witness".  With cheating as big of a deal that it was with the blue book pledge I was too afraid to say another word in protest beyond him.  Then a great memory of Professor Gary with his class format of student teachers, and student reviewers. It was a great learning tool and have shared it with others many times.
Jeffrey R. Townsend ('64): After graduation with a major in Economics and with 2 years of Chemistry and 1 year of Biology, I joined Nalco Chemical in product line marketing and technical support where I worked for 9 years.  During this time I got a MBA from the University of Chicago (1971).  In 1973 I joined Drew Chemical in product line marketing.  After 10 years in positions with product line marketing and technical consulting, I joined the International Division in technical and marketing management.  Became Vice President, Asia Pacific for Drew Industrial Division, Ashland Chemical in 1989 and remained in that position until retirement in 2005.  I enjoyed an interesting and rewarding career incorporating business and technical skills and had a chance to travel the US (almost every state) and the world (every continent except Antarctica).  The variety of challenges, experiences, cultures, and personalities is what made my career and life exciting and enjoyable.
Eugene Harold "Stretch" Lund ('65): Mr. Lund is an entrepreneur who owns an insurance and financial services professional corporation in Texas; a real estate investment and development corporation in Texas, plus a farming corporation in Minnesota.  He also served on the adjunct faculty of Southeastern Oklahoma State University and Grayson Co
unty College; is a Guest Writer for The Herald Democrat, The Denison Daily Post, plus other area newspapers; hosted the Community Events Bulletin Board program on Radio Station KIKM; and as "The Texas Concierge" publishes the copyrighted "North Texas Kommunity Kalendar."
He is a retired Air Force officer with twenty-five years of leadership experience within the communications career field.  His customers have included the President and Vice President of the United States, the White House Communications Agency, Executive Department senior level executives, Department of Defense leadership plus all four military services.  In addition, he has served the State Department's Embassy and Consulate system, plus supported our North Atlantic Treaty Organization allies and other aligned nations.
His military career also included service as Military Aide to Vice President Walter Mondale's family for the 1977 Presidential Inauguration, and Advance Man for Vice President Bush's visit to the Azore Islands in 1983.  He has also been and continues to be an advance man, escort officer, host, aide, and briefer for United States leaders; ambassadors; members of the United States Congress; the Texas Governor plus other Texas office holders; national as well as foreign dignitaries; national/international business executives; and flag officers.
His academic education includes a Bachelor of Arts (Economics), a Master of Business Administration, plus studies at the Doctoral level in international business and marketing.  He is also a Distinguished Graduate of the Air Force Reserve Officer Training Corps, plus a graduate of junior, intermediate, and senior level military professional schools.  Further, he is a candidate for certification through the Economic Development Institute at the University of Oklahoma, and is a Federal Aviation Administration rated commercial pilot and flight instructor.  Finally, he is a licensed insurance agent and a licensed Realtor for Texas and Oklahoma.
A native of Minnesota, Mr. Lund has made Sherman his home since 1974, and as of July 1990 the Lund Family is in residence in Sherman.  Mr. Lund has been very active in the communities where he has lived, and his North Texas involvement has included: the Bonham, Celina, Denison, Gainesville, Howe, Pottsboro, Sherman and Whitesboro Area Chambers of Commerce; the Fannin, Grayson and North Texas Home Builders Associations; the Greater Texoma Association of Realtors; the Sherman Rotary Club; the Circle Ten Council, BSA; the Grayson County Millenium Committee; and the Veterans of Foreign Wars.  He is also a graduate of Leadership Sherman, and is actively involved in numerous local, state, and federal projects.
He is married to the former Flory Ann Reed of Sherman, Texas, and they have a son; David Christopher Lund.
Mark Olson ('65): I am a 1965 graduate with a major in Economics.  Right out of college (after a brief Army tour) I entered management training with what is now U. S. Bancorp in St. Paul, MN.  While there I taught an introductory economics course for mid level managers who had not received training in economics.  In 1971, I came to Washington DC on the staff of Congressman Bill Frenzel (R-MN) and served as Legislative Director monitoring the House Banking Committee.  In 1976, I returned to my home town, Fergus Falls, MN as President of a relatively young bank which my father had been instrumental in chartering nineteen years earlier.  I served as President and CEO for twelve years.  While at that bank, I became active in the American Bankers Association, eventually serving as President of the ABA for the term 1986-87.  In the year I served as ABA President two of my fellow Econ grads from the class of 1965 also had banking industry leadership roles.  John Pierson served that year as President of the North Dakota Bankers Association and Dave Calahan was President on the Montana Bankers Association.
In 1988 I returned to Washington DC as a partner of what is now Ernst & Young.  I served as the national director of the financial services regulatory consulting practice, retiring from E&Y in 1999.  Early in 2000, I became Staff Director of the Securities Subcommittee of the Senate Banking Committee.
In 2001, I was appointed by the President and confirmed by the Senate to the Federal Reserve Board of Governors.  The Board of Governors consists of seven members no more than one of whom can served from any of the twelve Federal Reserve Districts.  I was appointed from the Ninth Fed (Minneapolis) Reserve Bank District and was the first person appointed from the Ninth Fed since David Lilly served from 1976 to 1978.  As any Econ major can appreciate, that was an exciting period of my life.  I served on the Fed Board during Alan Greenspan's final four years as Chairman, and for three of those years I shared an Administrative Assistant with Ben Bernanke.
In July of 2006 I was named by the Securities and Exchange Commission (SEC) as Chairman of the Public Company Accounting Oversight Board.  The PCAOB was created in 2002 following the Enron/Worldcom accounting scandals to provide oversight over the audits and auditors of publicly traded companies listed on U.S. exchanges.
In recent years I have been in contact with two noted economists who are also St. Olaf graduates, Rick Lang is a PhD economist and Executive VP of the Federal Reserve Bank of Philadelphia.   More recently I have been in contact with Jim Overdahl, also a PhD economist who is now the Chief Economist of the SEC.
I am married with two adult children.  An annual highlight for me is a golf trip with seven other 1965 St. Olaf graduates, two of whom (Tom Malchow and John Pierson) were also Econ majors.
Steven W. Oxberry ('66): Education: St Olaf College B of A Degree ..double major: Economics  & History, University  of  Miami School of Law, Juris Doctor's  Degree, George Washington School of Law, Graduate Studies, Tax Law, University of Oslo, Oslo, Norway, Fine Arts Studies, Certificate of Achievement
Practiced law in Washington,  DC for a few years. Then bought a sports car in London and traveled throughout Europe for about a year, until I ran out  of money and gas.  Returned to Minneapolis, to use my knowledge, acquired in DC, regarding the primary/secondary mortgage markets, to assist in the creation of the state housing financing  agency finance operations and the structure of the national finance programs; financial structures that are still in use today.  Apparently they stood the test of time.  Became a investment banker, specializing in the municipal finance industry for 20 years.  Owned various businesses and real estate interests,  (commercial, agricultural and residential).  Currently residing in Southern California, close to my two (2) children, Cameron (30) and Gabrielle (28) and my new granddaughter, Conner (6 months).
I have been blessed with the opportunity  to travel internationally, rather extensively, having been around the world on four occasions and other destinations such as  Africa for 4 months, SE Asia for 3 months, Australia  and New Zealand for 2 months, China for 3 months, Caribbean  (sailing  for 6 months on my 38′ C&C… sold it before the hurricane season…smart move: 4 hurricanes came in that year! That boat no longer exists), Mexico for 3 months, Middle East for about a month, Latin America and South America for 2 months, Japan for 3 months and of course, throughout the United States/Alaska  and Europe on many occasions.    I do return to the Midwest periodically, because of family and friends, and my ranch, located in South Dakota.
My very best to everyone;  so far it has generally been a  good and fulfilling life.  Senior citizenship may be a whole new experience…There is a poster on the wall at my workout gym that states "Getting old is not for sissy's".  Let's hope for the best.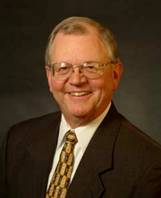 Kent A. Stadler ('66): Kent Stadler received a Bachelor of Arts degree in Economics from St. Olaf College, Northfield, Minnesota, and has done graduate work in Guidance and Counseling at Central Michigan University.  He has over 40 years of corporate experience in career management and human resources, and has been with Lee Hecht Harrison since 1999.
As SVP/Director of Professional Services he is responsible for the Southwest/Rockies Region, managing and delivering outplacement and career management services for client companies.  He has coached executives regarding their organizations and their own career paths. An excellent facilitator, he has worked with hundreds of managers improving their management, employee development, and employee retention skills. Similarly he has facilitated employee groups helping them identify strengths for career development.
Kent consults with clients at LHH in both individual and group settings. He delivers a wide variety of programs including Career Transition Seminars, Interviewing Skills, Internet Recruiting and facilitates executive Job Search Work Teams.
Previously, Kent was Director for a human resource consulting firm, and has a background of strong generalist and staff specialist experience in multi-location H.R. management, recruiting, training, facility start up and labor relations. His experience spans the food, chemical coatings, cosmetic, and aircraft industries with Oscar Mayer, Frito-Lay, Valspar Corp., Mary Kay Cosmetics, and Weber Aircraft.
A Vietnam Era veteran, Kent served in the U.S. Air Force as a staff officer and squadron commander. As Squadron Commander he was recognized as Outstanding Junior Officer within 2nd Air Force, Strategic Air Command.
Kent has served as a volunteer for Junior Achievement, a speaker for the Dallas HR Association and assisted the Texas Workforce Commission with coaching and career transition seminars. A  member of the Barbershop Harmony Society, Kent sings with The Vocal Majority, 11 time international champion mens  chorus.
Kent A. Stadler
SVP, Director of Professional Services
Lee Hecht Harrison
15301 Dallas Parkway, Suite 225
Addison, TX  75001
972-383-7400 Ext 435
1-800-435-7516
kent.stadler@lhh.com
LHH.com
Jim Erickson ('66): Attorney/lobbyist/business consultant.
Gerald (Gerry) Sand ('67): Following graduation I served in Army Intelligence for 3 years, including 2 years in Vietnam.  I then became a civilian auditor with the Army Audit Agency.  This was a 5 year travel job with assignments throughout the northeast US, Okinawa, Japan, Thailand, and Taiwan.  I then spent 2 years with the Air Force Finance and Accounting Center in Denver as an accountant, followed by 3 years as an accountant with the Army Depot System Command in Chambersburg, PA.  I spent the last 25 years of my career as an auditor at Fort Campbell, KY.
I retired in January 2006 and reside with my wife, Emily, in Springfield, TN, where we have lived for the past 29 years.  We have 2 children, Kristen (28) in Illinois and Greg (25) in Tennessee.  I manage the web site and do some fund raising for a small church; I am treasurer for the local Kiwanis Club; I help a friend with some farm work; I stay busy taking care of a large garden and 3 yards; and I walk 4 miles nearly every day.
Jon B. Christianson ('68): I continue to be active in the health economics area, both teaching and research. Health care reform certainly has created a lot of new opportunities. I am doing research projects now for CMS and for the Medicare Payment Advisory Commission, both relating to physician payment under Medicare. I also serve on an Institute of Medicine, National Academy of Sciences committee addressing potential changes in the geographic adjustment factor applied to Medicare physician payment rates (which, I am learning, is an extremely "hot" political issue!). And, I am on a national advisory committee for DHHS related to the development and funding of so-called "CO-OP" health plans that would compete with commercial plans in the yet-to-be established insurance "exchanges." My professional life remains interesting and full, so no retirement plans at present.
Richard Eddy ('68): I began actua
rial work in NYC and following my instincts (and abilities) went into the employee benefits field instead of completing the rigorous exams.  After getting my MBA (Fordham), CEBS (Wharton), and CCP degrees and certifications, I have worked for many large international agencies in USA and in Europe where I am living for the past 10 years.  Being language-challenged despite the best efforts of my many teachers and my wife (a linguist), I concentrate on international folk dancing and amateur table tennis, but I can count up to 11 in 4 languages (mistakes usually being in my favor).  As I am still improving (starting from a low point there is no place but up), I was lucky to lead the C league in Munich, Germany in winning percentage last year (at my decrepit age), but have fallen to second place in 40 players this season in higher B league.  My goals are to get take a course from Yeshiva to complete my multicultural public and religious schools education, to form a group for international folk dancing in Naples, Florida, and to continue benefits consulting (any leads are welcome) until 70 or so.  Regrettably our kids 28 and 22 do not dance but one of our two grandsons seems to be following in my footsteps (only a grandfather can see such talent at age 22 months).
Kenneth Erickson ('68): Hi friends at St. Olaf and Oles around the world.  I'm living in Alexandria, VA and working for the US Department of Agriculture, Economic Research Service. After STO, taught econ at Clarkson College in Potsdam, NY; then worked for US Dept. of the Interior in Montana, then MA in economics at U of Wisconson-Madison, 1969, and later PhD, agricultural economics, U of Wisconsin-Madison (thesis examined metallic mineral taxation and leasing options for the State of Wisconsin…our collective work with the Governor's Special Committee on Mineral Taxation resulted in some new statues affecting mining in the 'Badger State'. Then worked at the Wilderness Society, Wash, DC; US Senate Budget Committee, on Sen. Lawton Chiles's staff (ag; natural resources; environment; credit; science, space and tech; OCS oil and gas receipts…) so was a challenging and growing experience, 1982-84. Now now been working at USDA and am enjoying both the "nuts and bolts" analysis of farm financial performance, and the opportunities to do applied research in agricultural and resource economics.
Although I really enjoy economics (actually more than ever), there's a whole lot more to be excited about, too.  Family (mostly in the Midwest), friends around the globe…including Bob and Carol Hamrin and family here in VA, many opportunities for Christian fellowship and service both here in Wash DC area and in our 'global neighborhoods'.
Thanks to our profs (econ, science, math, liberal arts, languages…) and other friends and mentors at St. Olaf…all of whom have deeply enriched my life and who helped me to grow in Christ and to serve Him. Recommended economics book:  13 Bankers by Simon Johnson and James Kwak…
PS — Special Hi's to Dr. and Mrs. Frank Gery…and to Tom Enger and others in the '68 economics department (staff and fellow students), and many, many thanks for their teaching and friendship.
kerickson0717@verizon.net
erickson@ers.usda.gov
Robert Hamrin ('68): First, my deep thanks to Frank Gery who stimulated my interest in economics in his outstanding 101 course.  He remains a close friend to this day – I just enjoyed a delightful visit at his home at our 40th college reunion this past May.
After graduating St. Olaf, I went straight to the University of Wisconsin where the first two years of grad school were rather unusual to say the least – classes frequently disrupted or canceled by demonstrations and police and National Guard on campus constantly.  After getting my Ph.D in 1972, I taught at Hong Kong Baptist College for a year (while my wife Carol was doing her doctoral research on China there) and then at the University of Idaho.
My teaching days then yielded to government service – specifically to the Joint Economic Committee of Congress which was my #1 job choice at that time.  I had a terrific time there, working under Sen. Hubert H Humphrey.  I knew then that would be my best job ever, and that was true.  After leaving there in 1978, I wrote a book under a Rockefeller grant and then on to the EPA, a Presidential Commission, and finally with Sen.Gary Hart as his economic adviser while he ran for the presidency in 1982-83.
After getting burned out on government work and wanting more flexibility in raising my three children, I free lanced as an economic consultant and author for the next 13 years out of my home office.  I had a great time doing so, working with such diverse clients as the National Association of Manufacturers, the AFL-CIO, the Group of Ten (the top 10 environmental organizations), and the World Bank.  I also authored 7 books.
In 1996, God clearly led me to go "cold turkey" (my wife's phrase) on economics and start a ministry to fathers called Great Dads.  It was a totally nonrational (actually crazy) decision (three kids in college the next year), but it was the best career decision of my life.  Since 1996, we have trained over 36,000 fathers in "The 6 Basics of Being a Great Dad".  This four hour live seminar has been presented in over 1100 churches, military bases, homeless shelters, and prisons.  If anyone is interested in hosting a seminar at your church or company, please contact me and also check out our Great Dads web site.
If anyone has their life's dream yet unfulfilled, I say "GO FOR IT".  God will honor it and He will provide.
GrtDads@aol.com
www.GreatDads.org
Jon B. Christianson ('68): I received a PhD degree in economics from the University of Wisconsin-Madison in 1974 and have been in academia ever since then. My special area of focus has been health economics. I have been at the University of Minnesota since 1986 and have held the James A Hamilton Chair in Health Policy and Management since 1998. Generally my research has addressed provider payment issues and competition in local health care markets. At this stage of my career, I seem to be increasingly involved in more general health policy discussions. My service on the IOM Board on Health Care Services and as Vice Chair of the Medicare Payment Advisory Commission (MedPAC) means a lot of trips to DC. The good news is that my daughter lives there and I get to see her regularly. My spouse (Janet Ulring, '69) and I also have a son who lives in Lakeville, right up the road from St. Olaf. He and his wife have a one year old daughter, who is our first grandchild. We are really enjoying being grandparents! My current favorite hobby is fly fishing for trout, but I have no definite retirement plans yet that would allow me to pursue it full time!
Dan D. Johns ('68): MBA and Juris Doctorate, Indiana University. Is a partner in the Commerical and Litigation Departments of Crowley Fleck Attorneys. http://www.crowleyfleck.com/attorneys/47/Daniel-D-Johns
Doug Anderson ('69): Since graduating I attended medical school at the University of Oregon Medical School, and subsequently completed a residency in Psychiatry at the University of California, San Francisco Medical School.  This education prepared me for a private practice of psychiatry in San Francisco where I have since resided.  An appreciation of economic issues has remained valuable in this time of changes in medicine, medical funding, and overall health policy.  I live with my wife and two children in San Francisco.  My daughter is a freshman at Tufts' University and my son is a freshman in high school.
Bill Etnyre ('69): After graduation I served in the US Air Force as a management analysis officer which made use of my economics background.  However, I changed career direction and got an MSW in 1975 from the U of WA and have worked as a clinical social worker in various mental health settings, most recently for about 16 years in the mental health clinic at the U of WA where I ended up as Associate Director and "retired" from that position in 2006.  I finished a PhD in Social Work at Smith College School for Social Work in 2005 and have been teaching in the U of WA School of Social Work and doing private practice since the fall of 2005. I also taught at smith College SSW for 5 summers while working on my PhD.  I hold the rank of Associate Clinical Professor at the School of Social Work.
Bryan Hagen ('69): I currently live in Charlottesville, Virginia where I work as a financial advisor for Merrill Lynch. After St. Olaf I purchased an office machines business (1973) which was eventually converted into a full service computer dealership (Hagen Computing Solutions). I sold that business in 1996 and started a computer networking services business which I was able to successfully sell in 2002. Since that time I have been involved in the financial services industry and joined Merrill Lynch in 2005.
We have three children, one of whom (Ben 2004) graduated from St. Olaf as well. We moved six years ago to escape the cold weather and for me to pursue my interests of fly fishing and American history. I work at Madison's home Montpelier on weekends. I had a St. Olaf graduate recently on one of my tours and we serenaded the group with Um Ya Ya.
Bryan Hagen, CRPC
Merrill Lynch
Frownfelter and Hagen Group
434.984.4768 or 800.284.5979
434.326.4316 Fax
email: bryan_hagen@ml.com
Richard A Kark ('69): Even as I was majoring in economics at St. Olaf, my intent was to attend medical school which I did. Why did I major in Econ? For various reasons I did not want to major in a hard science and ended up choosing among the social sciences. I have no regrets because I maintain a high interest in "big picture" economics.
After St. Olaf, I went to Med School at the Medical College of Wisconsin in Milwaukee. Then it was a Family Practice Residency in the same city. My first practice site was in Madison, Wisconsin followed in three years by a 24 year stint in Eau Claire, Wisconsin. The final 17 of those was as a physician at the Student Health Service at the University of Wisconsin-Eau Claire. Now I am retired and living in Asheville, North Carolina.
John Skar ('69): After graduation, I spent 3 years floating the Atlantic as an officer in the Navy.  After that,having nothing better to do, I followed a graduate scholarship to Harvard in their Economics Ph.D. program. Classes hadn't even started when I realized that I was in the wrong place, as I didn't really want to end up teaching or working for the government.  An older guy sitting next to me in a macro class told me what an actuary was, and suddenly I had found my career.  I worked from '73 to '07 for several life insurance companies, the last 20 years as the company's Chief Actuary.  I credit a well rounded St. Olaf education, and in particular communications skills, as most important in my success.
Since retirement in 2007, I have been managing a small hedge fund—-my retirement assets!  I also have been re-learning the economics that I never saw at St. Olaf—the "Austrian School" of Mises and Rothbard.  In case you haven't heard about it, this is a completely non-mathematical branch of economics that is closer to the Philosophy Department than the Math Department.  Everything is based on fundamental axioms of human behavior and the rest follows by deductive logic.  The best part is that there is no Macro course—-everything is Micro! For anyone interested in joining me in this learning, you should visit www.mises.org and www.fee.org for your re-education.
Retirement has been great, as I feel like I'm back in school again, but with a totally open curriculum, and no final exams or term papers!  You can contact me at jrskar@hotmail.com.
To jump to another decade, click one of the following links:
To return to the top of the page, click here.