Oles in Economics: 1990-1999
 To jump to a specific class year, click one of the following links:
Economic and Spanish Majors
Work Status: Owner of Barsness Consulting, an economic development consulting firm working with both the private and public sector in the areas of commercial, industrial and housing development and redevelopment.  Previous experience as Economic Development Director for the Cities of Cottage Grove and Jackson, MN.
Personal: Married Jeff Barsness (1990 Economic Majors also); two daughters – Abigail (9) and Amanda (7)
Areas of Interest:  Watercolor Painting, gardening, and volunteering at the girls Spanish Immersion Charter School.
Kirstin Barsness
Development Consultant
Barsness Consulting
24438 Imperial Ct, Forest Lake, MN 55025
Ph: 651-408-1032   Cell:  651-238-4440
kirstin@barsness.org
Tiffany A. Blofield ('90):
J.D. from the University of Minnesota Law School
Currently serving on the Federal Practice Committee
Former law clerk to United States Magistrate Judge Franklin Noel of the United States District Court of Minnesota
Shareholder at the law firm Winthrop & Weinstine, P.A.
225 South Sixth Street, Suite 3500 | Minneapolis, MN 55402
Direct: (612) 604-6684 | Fax: (612) 604-6884
tblofield@winthrop.com
Lisa Tiedje Carlson ('90): Married John Carlson (attended Olaf from 86-88) in Sept 1990, and we have four children, Maggie (16), Adam (14), Joe (8) and Will (6). Worked at Target in Inventory & Buying from 1990-2000.
Joined Best Buy in 2000 and spent time as a Merchant in Accessories, TVs & Camcorders. Joined Samsung Electronics in 2004 as a National Sales Manager calling on Target & Best Buy.  Went back to Best Buy in 2005 and led Studio D test, Geek Squad test with Fed Ex Kinkos & Office Depot, and am now the Geek Squad Sr Director of Parts & Claims.  I also have a tremendous passion around mentoring/developing future leaders, and spend as much of my time as possible doing just that!
William Clark ('90): William (Bill) Clark is the Co-Founder and Executive Vice President, Sales and Business Development for Virtual Causeway (www.v-causeway.com) which was named several times to Canada's list of fastest growing companies.
Bill Clark has held management positions in large technology corporations, primary market research corporations and new ventures.  Before co-founding Virtual Causeway in 2001, Bill served as Director of Sales for Financial Insights (an IDC company), where he focused on restructuring the sales team and new Channel Development after the acquisition of Meridien Research.  He was also responsible for establishing Strategic Accounts (Microsoft, E*Trade Financial, Oracle, Intuit, NEC, WIPRO, etc.) in both North America and Asia.
Prior to Bill's role at Financial Insights, he was Managing Director of Channel Sales at Financial Fusion (a Sybase company) where he was responsible for key Strategic Alliances and Channel Development after the acquisition of Home Financial Network.  After being integrated into Financial Fusion from Sybase, he held several management positions, including Sales and Channel Management as well as Telesales Management – managing Sybase's North American Call Center which included 4 geographic locations.  Before joining Sybase, Bill was a Senior Manager at Object Design (became Excelon – now a part of Progress Software), in charge of Marketing Development, which included Telesales and Telemarketing Management.  In addition, Bill has worked as a Sales, Marketing, Channels and Management Consultant and Trainer for several companies.
Bill holds an MBA in Global Finance and Marketing from Clark University (Worcester, Massachusetts) and a BA in Economics (with a concentration in Management) from St. Olaf College (Northfield, Minnesota).  He migrated from MN to MA in 1990 to complete his MBA and has been living in MA ever since.  Bill is married, has 3 sons and a daughter and enjoys spending time with his family.
Other affiliations:
Merrimack Valley Venture Forum – board member and marketing committee chairperson
Haverhill PAL Soccer – travel soccer coach, board member and director of communications
Haverhill Little League – former board member and coach
Participant and sponsor of many local community fundraising efforts
Christopher Durben ('90): Since leaving the Hill with an Econ degree I have done the following:
-Worked in the transportation industry in junior foreman (Consolidated Freightways) and customer service (American Airlines) roles from July 1990 to August 1992
-Started my MBA at Western Michigan University from August 1992 and officially finished in Dec 2004
-Finished off last semester of electives in a student exchange program with Curtin University Perth Australia
-Worked for a small Greek fishing company that had a relationship with Ernst & Young Consulting
-Worked with Ernst & Young Consulting from April 1995 (Perth office) to Jan 2000 (Dallas Office) till being downsized
-Joined KPMG Consulting as a Manager in July 2000 back in Perth, relocated with firm in March 2002 from Perth to Melbourne Australia
-Worked with KPMG Consultant as a Manager till being downsized in Aug 2003
-Joined Dell Services in Oct 2003 as a Program Manager in Melbourne for large managed services deals (pre sales P&L and delivery), main responsibility is with CIO and ensuring all aspects of a global IT outsourcing program go smoothly, had program responsibility with one client in Singapore and Vietnam
-Resigned from Dell Services in June 2007 to take with Cisco Advisory Services specializing in construction/real estate.  The role was in Dubai where I am currently residing and still working for them.   I survived my first year of a crash course around real estate and local politics within UAE.
Scott J. Hed ('90): 1990-2001: Held positions in credit analysis, management, and sales with Business Credit Leasing and Secured Funding Source (divisions of Schwan's Sales Enterprises) which ultimately were bought by US Bank.
2001-Present: Did a career "180" and have worked on Alaska conservation issues for the Alaska Conservation Foundation.  Currently serve as Director of the Sportsman's Alliance for Alaska (www.sportsmansalliance4ak.org).
Life Lesson: Never let your degree dictate what you do with your life.  There are lots of opportunities out there, keep an open mind.  My liberal arts education from St. Olaf has been tremendously helpful in my past and current careers.
St. Olaf connections in current work: Have worked with Oles in the outdoor media and management of commercial fish processing companies in Alaska.  Also ran into Professor David Emery at a fly fishing show in the Twin Cities!
Joan Barney Jaeger ('90): Carlson School of Management MBA degree, graduated June 1999
Worked at Target Stores from 1992 to 2001.  Currently a stay-at-home mom.  That's about it, thanks!
Chad T. Jerdee ('90): I am currently Associate General Counsel with Accenture, a consulting and outsourcing company, and serve as global Director of Legal Services for its Outsourcing business.  I manage a team of lawyers focused on shaping and negotiating Accenture's largest BPO and ITO outsourcing transactions.  My team also leads the development of training, tools, and policies that support Accenture's outsourcing contracts and negotiations.  I spend a considerable amount of time on emerging markets in Asia / Pacific and elsewhere.
Prior to joining Accenture, I practiced law in Minneapolis advising technology and growth companies on lending, venture capital financing, and technology matters.
I am married to Carolyn (Ohst) Jerdee, another Economics major from St. Olaf's class of 1990.  We have two daughters (Sarah and Anna) and live in the Chicago suburb of
Geneva, Illinois.
Christopher C. Novak ('90):
BA in Economics and Math with concentration in Statistics – St. Olaf – 1990
MS in Statistics – Iowa State University – 1992
Employed at 3M Company since 1992 in various positions, mostly statistical in nature
Christopher C. Novak | Statistician/R&D Stability Supervisor
3M Drug Delivery Systems Division
3M Center, Bldg. 260-3A-05 | St. Paul, MN 55144
Office: 651 736 5870 | Fax: 651 737 7918
ccnovak@mmm.com | www.3M.com | www.3m.com/dd
Todd O'Bert ('90): President and CEO of Productive Corporation
About Productive:
Productive Corporation, is a specialized software reseller, that helps small and medium businesses across North America with software initiatives in security, storage and infrastructure.  We provide subject matter expertise, access to technical resources and excellent customer service.  We also, strive to provide the most relevant resources for our customers ( www.productivecorp.com )
About Todd:
In March 2001, Todd co-founded Productive Corporation as a way to provide businesses with expertise in softw
are licensing and related services. Prior to founding Productive, Todd helped found Workstations International in July 1994, where he directed divisions within both the Sales and Operational functions. With responsibility for revenue generation throughout his tenure, he saw the company through rapid growth from start-up to $28 million in four years, as well as playing a major part in assisting in transition and corporate restructuring in 1998, when the company changed its core business focus and re-branded itself as ZoneTrader.com.
Community involvement and educational background;
Bachelor of Arts from St. Olaf College in Northfield Minnesota
Actively involved in the Shepherd of the Valley Lutheran Church
Also involved with St. Paul Public Schools (http://www.spps.org)
On the board of the Soo Visual Art Center (http://www.soovac.org)
Winston L. Stellner ('90): Current employment:  Chair of Strategic Management Division at Mayo Clinic
Additional Education:  MBA from Carlson School of Management, 1995
Family:  Married to Stacie Stellner with three children – Brynne, Marin, and Lincoln
Personal Interests:  Family and youth activities; running marathons; maintaining a hobby farm
John (Jeff) Zink ('90):
I obtained my Ph.D from the University of Utah in 2005.
Taught at Idaho State for  the academic year 06-07.
Taught at Franklin and Marshall College, Lancaster, PA for academic years, 07-08, and 08-09,
and will teach there again next year, 09-10.
Josh Baltzell ('91): I graduated from St. Olaf in 1991 with degrees in Economics and Philosophy.  I received my MBA from the University of Minnesota in 1993.  Since then, I have worked in the medical device industry.  My positions have included marketing and business development for Scimed/Boston Scientific,   investment banking with Piper Jaffray working on public offerings and mergers and acquisitions in the medical device sector and the last 7 years as a venture capitalist with St. Paul Venture Capital/Split Rock Partners.  My current title is Managing Director.  Um Ya Ya. http://www.splitrock.com/page/1/Baltzell.jsp
Karl Evert ('91): After graduation I spent 3 years at FDC/Donnelley Marketing, which was then a subsidiary of Fingerhut.  (Working with, and for, a couple Oles). I did a lot of statistical analysis consulting projects for catalog companies.  I quit that to pursue my MBA in Marketing at Yale School of Management in CT.  After graduation I came 'home to MN,' where I worked three years for Imation, which had just been spun off ($2B) from 3M.  I worked in the Graphic Arts industry there, managing some software products, and exploring a bunch of new opportunities around service offerings and professional services.  (Again hired by an Ole!)  From there I went for 5 years to CNT (Computer Network Technology), which has since been acquired by two competitors and is now part of Brocade.  They make computer networking HW and SW systems.  I was responsible for marketing those solutions with partners like IBM, Dell, EMC, HP, Hitachi.  (No more Ole bosses in this story…)  After that I spent 3 years at Onvoy Communications, a small Telecom service provider, managing their cool converged IP networking service for B-to-B applications.  I was responsible for identifying and developing new markets for this offering.  For the last 3 years, I've been at Thomson Reuters (FKA West Publishing to MN natives). Here I'm responsible for identifying new opportunities for Westlaw online research offering in the legal market, specifically targeting new legal practice areas.
Victor Matheson ('91): Following St. Olaf, I went out and got my Ph.D. in Economics from the U. of MN (2001). I am now an associate professor in the Department of Economics at the College of the Holy Cross in Worcester, MA. I study the economic impact of major sporting events such as the Olympics or Super Bowl on host economies. My research repeatedly shows that sports boosters frequently overstate the positive impact of these events. This gets me frequently quoted in the media but doesn't make me so popular with the NFL.
Travis Penrod ('91): Econ / Asian Studies
I graduated into a tough job market in 1991, and after a couple of "starter jobs" in and around the Twin Cities I went to work for General Electric in Chicago. I learned that big companies were not a good fit for me.
1994 found
me back in the Twin Cities running the Litigation Support team for the law firm of Zelle and Larson, LLP. The folks at Z & L really gave me some great opportunities to interact with their clients. My team and I were attached to mass tort litigation, and I got to use some of the analytical skills I learned with my degree to help them resolve a number of commercial issues. It was great experience, but without a JD, it would have been a tough career.
In the spring of 1998 I was recruited by Interstate Companies, and took my first assignment in our Minneapolis home office. I was promoted to Vice President in 1999, and again to President in January of 2005.
Interstate is a growing, thriving industrial distribution company. We have 23 operating locations, three operating divisions, over 800 employees, and do business in 9 states. We've grown our revenue to just under $300 Million / year, and we are consistently listed in the Minneapolis/St. Paul Business Journal's top 100 privately held companies in Minnesota – a distinction we share with companies such as Datacard, Dorsey & Whitney and Cargill. You can learn more about us at www.istate.com
Olaf was an important part of my development. In 2007 my stepson, Aaron Johansen, graduated from Olaf with a double-major in Physics and Math. His brief work study in the Econ. Department yielded more information than a kid ought to know about their parent. Nice to know my four years were memorable to others. Many of my college friends are life-long members of my extended family – including a crazy Norwegian roommate. As my old buddy Rich Larson used to say: "they're the four best years of your life – but you don't figure out how great they are until they're over.
Andrea (Crawford) Potterton ('91): Economics and Communications Major, Class of 1991
I am a real estate broker with my husband's third generation real estate and insurance family business in Dodgeville, WI.  We live in Dodgeville (near Madison) and I would welcome the opportunity to talk to anyone looking to go into the real estate profession or assist anyone with buying or selling property in the area.  Cheers!
Julie A. Rath ('91): Managing Director, Reservations, Technology, Operations and Planning, Delta Air Lines. I started with Northwest Airlines in 1991 in the Revenue Accounting division and held various positions until I discovered the operational side of the Airline was what I enjoyed the most. I completed my MBA at the University of Minnesota, Carlson School of Management in 2006.  I moved to Atlanta, Georgia in 2009 as part of the Northwest merger with Delta Air Lines. In 2010 I was promoted to Managing Director, Reservations.  The areas I am responsible for include: technology, call center operations, planning, strategy, service recovery and alliances. Airline careers are hard to top in terms of challenge, variability and seeing the world!
Christopher Weber ('91): Since 2002, I have been at Community Resource Bank in Northfield and am currently a Vice President and Investment Services Manager.  Through Cetera Investment Services, we offer a full slate of investment products to both retail and commercial customers.  On the retail side, this encompasses everything from fee-based financial planning and wealth management to providing college savings accounts, stock trading, or insurance.  On the commercial side, we assist businesses by providing retirement plans, cash management services, and business succession planning.  Although I manage the department, I spend most of my time with clients in Northfield and Cannon Falls.
Prior to Community Resource Bank, I spent about 10 years at Highland Bank in St. Paul and Bloomington, where worked in their investment department through Cetera as well.  Along the way, I earned my CFP® (Certified Financial PlannerTM) certification in 1999.  The CFP® has assisted me in my personal mission of "needs-based" planning and advice.
On the personal side, I married Deanne Zibell ('91) and reside in Northfield with two children.  It is fun being back in town!  It seems that half my old Econ professors go to my church and there are many Oles from our era around town.  I am actively involved in the Northfield Rotary Club & St. John's Lutheran Church.
Kirk Ahlberg ('92): I graduated in 1992 and, after living out in the mountains and skiing for a few years, have been working for Thrivent Financial for Lutherans (formerly Lutheran Brotherhood) in Distribution Development. I got my MBA from Augsburg in '08.
Paul Beauchamp ('92): After graduating from St. Olaf in 1992 with an economics and mathematics degree I went on to take a sufficient number of accounting courses to sit and pass the CPA exam.  I joined Deloitte in 1996 and have been an audit professional in Michigan, Boston, Manchester England, Amsterdam the Netherlands and now the national office in Wilton CT.  I was admitted to the partnership in 2007 an am now a technical resource in the areas of revenue recognition (US GAAP and IFRS), business combinations and accounting for income taxes.  I spend most of my time assisting clients in developing accounting positions for unique and complex transactions which often results in assisting them in their dealings with the securities and exchange commission.  I also assist our global firm in evaluating the quality of certain member firms from other countries.  The majority of this work has focused on countries in the Europe, the Middle East and Africa.
Kevin Chenoweth ('92): After St. Olaf, I pursued an international focus by attending Thunderbird, American Graduate School of International Management.  Staying active in the community and keeping a high GPA allowed me to win the top graduating student honor in my class, Barton Kyle Yount.  It's named after the school's founder.
Currently, I am a General Ledger consultant with Deloitte Consulting. I'm enjoying the challenge of implementing ERP systems at clients, who all seem to have a different personality and culture.
Prior to my position with Deloitte, I held several jobs.  However the most fun and challenging would be a 2 year stint as an Advanced Business Consultant in Peace Corps Ukraine.  It is really true that instability and challenge in Eastern Europe has earned it the nickname, the "Wild East."
St. Olaf provided a solid foundation for me to think critically in global terms.  That has served me to this day.
William Evans ('92): Since graduating from St. Olaf, I've completed my MBA through St. Thomas University and am currently employed as the Administrator for Sports and Orthopaedic Specialists in Edina, MN.  By September, I will have been employed here for more than 7 years, and our firm is arguably the most prominent orthopedic practice in the 5-state region.
Robert Lemke ('92): Professor of Economics at Lake Forest College in Chicago.  Ph.D., University of Wisconsin – Madison.http://campus.lakeforest.edu/~lemke/index.html
Brett C. Lillemoe ('92): "After St. Olaf I spent 7 years in the Financial Department of Cargill, Inc.  In 1999 I ventured out of Cargill with five colleagues to form an independent company called Global Trade Resources ("GTR") to focus on international structured trade finance.  Today I operate GTR along with one partner in each of Mexico City, Moscow and Singapore.  We participate in international trades/shipments of bulk commodities in order to arrange working capital financing for banks in emerging market countries in areas such as South and Central America, Eastern Europe and Southeast Asia.  Since 2002 my wife Deanna (Olaf '91) and I have also become involved in real estate via ownership and management of several multi-family rental properties and one hotel."
Brett C. Lillemoe
Managing Director
GTR, LLC
1862 Fairmount Ave.
St. Paul, MN 55105
phone: 612-669-4968
Eric Reynolds ('92): After St. Olaf I worked in Finance for General Mills for several years before heading to Northwestern's Kellogg School of Management to complete my MBA in 1998. After a brief time at Procter & Gamble, I moved to San Francisco to begin work at Clorox where I have been employed since 1999.  Over the last 10 years, I've held a variety of Sales and Marketing roles both domestic and internationally.  I am currently the General Manager of Clorox's Caribbean and Central American operations.  I live in San Juan, Puerto Rico.  I leverage my Saint Olaf, Northwestern and work experiences as the Vice Chairman of the Vesper Society, a religious interfaith private operating foundation that develops programs around the world (www.vesper.org). I am particularly involved in our South African and Lesotho projects that teach financial literacy and help move individuals towards economic self-sufficiency.
Laurie Wile Brown ('93): I graduated from St. Olaf with a double major in Economics and French in 1993.  I began working at General Mills in 1993 as a Finance Associate and completed my MBA in Finance from the Carlson School evening program at the U of MN in 1999.  After my role as Director in Marketing Services, I moved to the position of Finance Director for Customer Finance in US Retail Sales for about 3 ½ years and then moved to my current position in International in November 2013. Throughout the years I have had roles of increasing responsibility within the Finance function at General Mills and I am currently a Director of Finance for the Marketing Services organization.  I share my position with another working mother in a dual career household.  I have 3 children and she has 2 children.  We call ourselves a Careershare and are planning to continue our development and advancement as a pair.  
Ryan C. Garton ('93):
1993:                    Saint Olaf College – BA Economics & Political Science
1993 – 1995:       Project Manager – The Gallup Organization
1995:                    MBA – University of Nebraska
1995 – 2006:       United Airlines
–        Manager Marketing Research (Domestic and International)
–        Regional Manager Midwest Region (planned the marketing, sales, flights, fares and equipment for every flight in and out of OHare – was a $3B revenue portfolio)
–        Senior Manager – Brand and Marketing Strategy
–        Senior Manager – Bankruptcy Restructuring Office
–        General Manager – STAR Alliance Sales & Marketing – Europe, Africa, Middle East and the Americas
2006 – Present:  Discover Financial Services
–        Director – Brand Strategy
–        Director – Consumer Insights Strategy
My wife Dr. Linda Garton (Duerst '93), PhD. And I live in Evanston, IL just North of Chicago.  Linda is Assistant Dean for Northwestern University School of Music and I am Director of Consumer Insights for Discover Financial Services (Discover Card and Discover Bank).  We have two wonderful kids Tristan (B-6) and Adrian (G-3).  Highlights from the career so far:  been able to travel for marketing and business development to over 35 countries, led the largest revenue region for United Airlines, managed the United Airlines – Starbucks coffee relationship, was one of the leaders in Pennsylvania for United 93 on 9/11/01 assisting families and relatives, helped launch several new products (or relaunch) for Discover Card, helped to develop and launch Discover Financials entry into student loans and have been able to leverage my economic training by clearly linking marketing metrics (brand drivers, net promoter scores, advertising metrics) to key business drivers (sales, profitability and ROI) through many of the statistical techniques we learned in Prof. Bill Carlson's classes.
Adam T. Hill ('93): Adam T. Hill, CFP® is President of Maxwell Financial Management. Adam is a CERTIFIED FINANCIAL PLANNER®. He started in the financial planning industry in 1993 and has been honing his craft ever since. Adam`s Economics and Management bachelor`s degree is from St. Olaf College in Northfield, MN. Adam lives in New Albany, OH with his wife Kelly and his three sons Andrew, Spencer and Jonathan.
I am on the Franklin County Board of the American Cancer Society and was on the board of the FPA from 2002-2004.  I coach my kids sports teams, play golf and basketball in my spare time.  I am not sure what else you want. My contact info is below and you can get more stuff from my website which is below as well. www.maxwellFM.com
Charles A. Lamberton ('93): Charles is one of Pennsylvania's leading employment law litigators and mediators.  Mr. Lamberton's peers have recognized him as a Pennsylvania Super Lawyer, an honor conferred on only 5 percent of the practicing bar.  He has tried cases to verdict in both federal and state court, and has extensive experience practicing before the United States Equal Employment Opportunity Commission and Pennsylvania Human Relations Commission.  Mr. Lamberton's cases have been covered in several major news media, including Forbes.com, ABC News, the Los Angeles Times, Washington Post, Miami Herald, San Francisco Chronicle, the Pittsburgh Business Times, the Pittsburgh Tribune-Review, Philadelphia Inquirer and Human Resource Executive Magazine.  Mr. Lamberton is former outside litigation counsel to the American Association of Pe
ople with Disabilities.
Mr. Lamberton is a USERRA representative for Employer Support for the Guard and Reserve (ESGR), a Department of Defense agency dedicated to protecting the employment rights of National Guardsmen and Military Reservists under USERRA.  In March, 2008, the United States District Court for the Western District of Pennsylvania certified Mr. Lamberton as a mediator for employment and civil rights cases.  Mr. Lamberton's presentations and writings include: Mediating Employment Claims, PBI Employment Law Institute West, November, 2009;  Valuing Employment Cases From Intake Through Trial, PBI Employment Law Institute West, November, 2009;  Valuing Employment Cases, Federal Court Section of the Allegheny County Bar Association, September 29, 2009;  Hot Topics in Employment Law, Employment Law Institute West, Pennsylvania Bar Institute, October, 2008;  Local Rule 56.1 – The Judges Speak Out, presentation to the Allegheny County Bar Association, April 24, 2008;  Employment Arbitration, presentation to the National Academy of Arbitrators, June 11, 2007;  The Use of Video Testimony in Employment Cases, presentation to the Allegheny County Bar Association, April 18, 2007;  How to Effectively Retain, Present and Cross-Examine Expert Witnesses, Employment Law Institute West, Pennsylvania Bar Institute, October, 2006;  After-Acquired Evidence in Discrimination Cases, The Lawyers Journal, Vol. 7, No. 22, October 28, 2005;  Challenges of the Mind: Managing Mental Disabilities in the Workplace, Human Resources Executive, June 16, 2005;  Tax Treatment of Attorney Fee Awards, lecture to the ACBA Civil Litigation Committee, April 26, 2005;  Employment Discrimination: How Do I Know If I Have A Claim?, Pittsburgh Young Professionals Newsletter, Vol. 14, Iss. 1, Winter 2004;  Attorney Employment Contracts: Don't Sign Away Your Right to Practice Law, The Lawyers Journal, Vol. 5, No. 24, November 28, 2003.
Mr. Lamberton actively volunteers in Western Pennsylvania's local bar associations.  His appointments and volunteer efforts include serving on the Nominating Committee, Federal Court Section Council at Large, and Labor and Employment Section Council at Large of the Allegheny County Bar Association.  He previously served as the Treasurer of the Sole and Small Firm Practitioners Section, and is a 2003 graduate of the ACBA's Bar Leadership Initiative.  Mr. Lamberton also sits on the Advisory Panel of the Labor and Employment Section of the American Bar Association.  He served on the Steering Committee of the Federal Bar Association, Western Pennsylvania Chapter, from 2004-05, and was the Chair of the Young Lawyers Section in 2004.  Mr. Lamberton is also an active member of the National Employment Lawyers Association, the American Civil Liberties Union and the Pittsburgh Turkish-American Association.
While still in his twenties, Mr. Lamberton represented Lieutenant James McCullough, a 30-year veteran police officer, in a controversial First Amendment retaliation case against the Housing Authority of the City of Pittsburgh. Mr. Lamberton proved to a federal jury after a week of trial that the Authority fired Lt. McCullough because he blew the whistle on several police officers who had physically beaten a woman during an arrest.  The jury awarded substantial money damages and Lt. McCullough recovered his full attorney fees.  Lt. McCullough thanked Mr. Lamberton in a letter, writing "As a law enforcement officer of nearly 30 years experience, and a witness in hundreds of trials, I can honestly say your performance was the finest I have ever seen.  Your thoroughness in case preparation, and outstanding presentation, is only surpassed by your personal sense of justice.  Your character and feel for your craft is a credit to your profession.  It was an extreme honor having you represent me."
Mr. Lamberton graduated with honors from the University of Pittsburgh School of Law, where he received the CALI Excellence for the Future Award in Trial Advocacy.  Prior to attending law school, Mr. Lamberton received a degree in Economics from Saint Olaf College.
Charles A. Lamberton
Lamberton Law Firm, LLC
1705 Gulf Tower
Pittsburgh, PA  15219
412.258.2250 – O
412.258.2249 – F
412-498-4120 – C
lambertonlaw.com
Tim Landro ('93):
Since graduating from St. Olaf, I completed my MBA at University of Minnesota's Carlson School.  I am currently employed as a Vice President/Sr. Risk Analyst at GE Capital in Eden Prairie, MN.
Blaine Schultz ('93): After graduating Olaf in 93 I moved around a bit.  Wichita Ks, Minneapolis MN, Columbia MD, and now Raleigh NC.  I'm in High Tech Sector now as a Strategic Account Manager with LSI.  I'm part of a small team that manages a $400M+ revenue stream of external RAID storage OEM's with IBM.
I finished my M.B.A. with Friends University last year.
It was great to see the hill last fall for our 15 year anniversary!
Catherine "Katy" Sunde ('93):
Olaf Education:  B.A. Economics and Mathematics; Statistics Concentration, 1993
Higher Education:  M.S. Statistics, Iowa State University, 1995
Employment:  Statistical Modeling and Data Analysis positions at:
·         AT&T Universal Card Services (Jacksonville, FL)
·         Deluxe Corporation (Shoreview, MN)
·         eFunds Corporation (Woodbury, MN)
·         Target Financial Services (Golden Valley, MN)
–       Currently a Business Process Consultant at Target Corporation (Minneapolis, MN)
Contact:  katy.sunde@target.com
Peter Swenson ('93): I am the Chief Administrator for Park Dental & The Dental Specialists in Minneapolis/St. Paul. A group of approximately 100 dentists providing dental care to roughly 10% of the Twin Cities population for the past 40 years.
Shaila Cunningham ('93):
M.I.M. / M.B.A  Thunderbird (AZ) 1993
Managing Director and  Global Account Manager Japanese Institutions for Microbank Software (Sungard) , Tokyo, London 1990's.
Returned to Minnesota 2003 w/ husband Joe (Thunderbird 1993)  and two kids.
Founder YogaHotDish;  full-time yoga instructor.
Chris Reed ('93): Education: St. Olaf College, class of 1993, Economis major. University of Hawaii, MBA, 200. Employment: Fortress Investment Group (Japan) – Director
Kristen C. Anderson ('94): After graduation I became a New Englander.  I went to graduate school at the University of Massachusetts where I received my master's degree in Public Administration.  During graduate school I had an internship in administration at a community college in Western Mass, thus beginning my career in higher education.  Getting a little closer to Boston, I worked at Brandeis University, then moved a little farther out spending five years at Wellesley College.  In 2002 I moved up north to my current location at Middlebury College in Middlebury, Vermont where I am the Assistant Vice President for Budget and Financial Planning.  The College owns both a ski area and a golf course, so life isn't too bad.
Jennifer Balkcom ('94):
Master's in Public Policy, Urban Growth concentration, 2001 – UMass Amherst
Master's in Real Estate Finance and Development, 2006 – MIT
Currently: Lending Manager, Mercy Loan Fund, Denver, CO
Mercy Loan Fund provides commercial loans across the country to nonprofit developers of affordable housing.
Previously: Associate Director, Peabody Properties, Quincy, MA / Asset Manager, Massachusetts Housing Finance Agency
Previous Career: Tech Strategy Consultant, Forrester Research, Cambridge, MA
Jeff Bernier ('94): Joined Northwest Airlines after graduation.  Worked in headquarters for 3 years supporting the International business on the IT front.  Moved to Japan in 1997 working for Northwest Airlines in Revenue Management.  Held numerous positions at Northwest in RM, Sales Planning and Analysis, Sales until 2007.  In 2008, became the head of Northwest Airlines in Japan overseeing most aspects of the business.  In 2009, after the merger with Delta, became the Managing Director for Asia Pacific Sales and Industry Affairs.  I sit on the Board of Governors for the American Chamber of Commerce Japan, and I am also a Board member for an NPO, Tokyo English Lifeline (TELL).  I help out coaching youth baseball and basketball, and still play hoops when I get a chance.  I have been married since 2000 and have 3 children (2 boys and a girl).
Jane-Marie Bloomberg (Kahn) ('94): Owner of Embellishments Design Studio, a full-service interior decoration studio specializing in custom window treatments and upholstery.  My work has been featured in major shelter publications and on HGTV.  My website is www.embellishmentsdesign.com.
Prior to starting my own business, I was a buyer at Marshall Field's Department Stores.  During my 5 years with the company, I also worked as a Replenishment Supervisor in converting Marshall Field's, Mervyn's and Target to common in-house systems.  Prior to working at Marshall Field's, I was a financial analyst at General Mills for 2.5 years.
David Henderson ('94): – Fulbright Scholarship to Japan, 1994-1995
– Worked at Aisin Seiki, 1995-1999 (Aisin is a major auto parts supplier to Toyota, located near Toyota headquarters in Japan) At Aisin, I managed the development, implementation, and improvement of lean manufacturing systems. I also served as a consultant to top Japanese management on a major turn-around effort for a transplant facility in North America .
– MBA, Cornell University, 1999 – 2001.   Park Leadership Scholarship (full tuition and living expenses)
– Working at McKinsey & Company, 2001 – present  (started in Cleveland, moved to Japan in 2003).
I am currently an Associate Principal at McKinsey & Company's Tokyo office. My engagement experience with the firm includes:
•  Leading McKinsey's CO 2 initiative for Japan . The initiative aims at providing industry and regulators with a common fact base of CO2 abatement opportunities and associated costs. The initiative has developed the first global GHG abatement cost curve in 2007, and published a detailed follow-up, V2.0, in 2009.
•  Initiating and leading a Japan market entry strategy study for manufacturer of smart meters for the electric, gas, and water markets. Study leveraged multiple CO 2 regulatory scenarios to develop demand scenarios and identify risks
•  Shaping a medium/long-term corporate turnaround strategy for a major semiconductor manufacturer. Strategy development included development of a corporate wide 5-year financial model, evaluation of global manufacturing footprint, construction of a financing strategy for a large-scale 300mm fab, and development of multiple contingency strategies as a prepared response to possible market developments.
•  Leading a lean manufacturing transformation program for a major global semiconductor manufacturer that identified and captured opportunity to increase fab capacity by 30% with zero capital investment. Program also boosted direct labor productivity by 25%. David led the initiative to tailor the global program to the needs of the Japanese organization
•  Building a comprehensive turnaround strategy for a major Japanese automotive OEM. The project included a thorough revision of the OEM's global product portfolio strategy, product development processes, global manufacturing footprint, and corporate SG&A functions.
•  Implementing an aircraft maintenance strategy and turn-around-time reduction program for a major Asia-based carrier. Program resulted in turn-around-time reduction of 25% and improvement of maintenance effectiveness .
•  Identifying EBIT improvement opportunities for a major energy producer by applying lean manufacturing principles to coal, oil, and natural gas fired power plants. Effort resulted in over 30% cost reduction against full plant annual spend across 10 power plants.
Also, on the side, I'm a singer / songwriter, perhaps due to the musical influence of my years on the Hill.   Website is www.rightmind-music.com
Timothy R. Leier ('94):
FSA, EA, MAAA
Actuary – Consultant, President
TRL Consulting, LLC
1126 Ashland Avenue, Suite 200
Saint Paul, MN 55104
p: 651.204.9071 x201
f: 651.204.9086
c: 612.414.9451
tleier@trlconsulting.com
www.trlconsulting.com
Pete Martinets ('94):
I have worked in corporate banking since graduating from St. Olaf in 1994.  I have worked for Wachovia Bank, Northern Trust and am currently SVP and Loan Team Manager for the Midwest division of Large Corporate Banking at Wells Fargo Bank based in Chicago.  I currently manage the Midwest and Southeast offices for all underwriting and credit management for primarily Fortune 500 companies with revenues in excess of $1.0B.
Kristen Anderson ('94): After graduating from St. Olaf with majors in Economics and Political Science I became a New Englander.  I went to graduate school at the University of Massachusetts where I received my master's degree in Public Administration.  Apparently I never wanted to leave college, so I began a career in higher education finance. I worked in the Boston area at Brandeis University and then moved on to Wellesley College. Heading north I moved to Vermont to work at Middlebury College. After 11 years of managing Middlebury's budget, I returned to Massachusetts in 2013 to become the Chief Financial Officer at Harvard Divinity School.
Mike Aldrich ('95): St. Olaf; BA Economics/Social Studies Education/History Minor, 1995
Univ. of Minnesota; M.Ed Kinesiology, 1998
Univ. of Louisville; Ph.D Sports Management, in progress
1996: Zep Manufacturing; Assistant Manager (Management Training Program)
1996-1997: Comdisco Network Services; Network Operator/Assistant Network Operations Center Manager
1997: RHI Consulting; Sales Associate/Technical Recruiter
1998-1999: Network Guidance; Head of Human Resources/Web Page Developer
1999-2000: Freelance web page developer
In 1999 switched careers to become a full-time college football coach.
1995-1998: St. Olaf College; Assistant Football Coach
1999: College of the Sequoias; Assistant Football Coach
2000: California Lutheran University; Assistant Football Coach
2001-2002: Augustana College; Assistant Football Coach
2003-2004: University of Louisville; Assistant Football Coach
2004-Preset: Augustana College; Assistant Football Coach
(2000-2002, 2005-Present: Sioux Falls Storm Indoor/Arena Football; Assistant Coach, 4 Championships)
Currently married to the former Kristen Grohs of Denver, CO with 1 daughter (Makenna, 2007) and pregnant (due Aug. 2009)
Eric Breitweiser ('95):  For over 10 years, I have worked for the Federal Reserve Bank of New York and currently monitor domestic capital market conditions in the Markets Group, which implements the monetary policy directives of the Federal Open Market Committee.  In the near future, I will be returning to the Banking Supervision Group to help implement Financial Regulatory Reform.  I received my MBA in Finance from Rutgers University in 2000.
Michael Brekke ('95): MBA, University of St. Thomas, 2000
Current Employer: Finance department at Healthways. Living in Franklin, TN with wife and three kids.
Josh Decker ('95): I graduated in 1995 with degrees in Economics and English.  I currently am a Certified Financial Planner. advancedadvisor.net/joshdeckercfp
John D. Holland ('95):  is a litigation partner at Dady & Gardner, P.A. in Minneapolis, Minnesota, representing the interests of franchisees, dealers and distributors nationwide.  John has earned recognition as being among the Best Lawyers in America®, a Super Lawyer by Super Lawyers Magazine (Minnesota), aLegal Eagle by Franchise Times Magazine., and has been listed in the International Who's Who of Franchise Lawyers.  John resides in St. Paul, Minnesota with his wife, Trina, and two daughters, Amelia and Anika.
Anne Husted ('95): After graduating St. O in '95 with a dual major in Econ and Russian, I worked at Target for two years opening up new stores.  I grew tired of the constant moving, so entered graduate school.  I attended the University of Denver and earned a Masters of Accountancy degree in 1999.  I sat for, and passed, the CPA exam in May of 1999.  Since then, I've worked for CPA firms in whatever cities we've lived in – my husband's work bounced us around for awhile (BKD in Wichita, KS, Moss Adams in Seattle, Eide Bailey in Denver).  Currently, I largely stay home with our kids, but do work 10 weeks per year during tax season.
Katherine Porter (Sands) Johnson ('95): BA Economics/French (double major)
Shortly after graduating from St. Olaf, I moved to California where I landed a job as a school administrator at an ESL school.  As an administrator I was able to use my French on a daily basis (due to the international environment) and a bit of my economics background (I was in charge of the school's accounting and marketing.  After three years there, I applied for graduate school in education.  I earned my Ed.M. at Harvard University's Graduate School of Education in 2000.  Upon graduate school graduation, my husband and I returned to the Bay Area where I worked in admissions at a private girls' school.  Although I am currently staying at home with our children (age 2 and 5.5), I continue to volunteer in education.  I help Boys and Girls Club students with the college application process through the Collegiate Steps Program.
I am grateful for Dr. Emery for his patience and guidance while I was his student as well as his confidence in me when I applied for graduate school.   I am convinced that I would not have gotten into Harvard without his help!
Eric Lien ('95): After 7 years working in a variety of roles in the Transportation and Logistics services industry, I joined General Mills in 2002 and now work in Toronto, Canada.  In my current role I lead the Supply Chain organization supporting General Mills Canada Corp – General Mills' largest international division.
Mark Navin ('95): Since graduating St. Olaf, I have been helping run my family business.  We design machines for the food industry, primarily for packaging dry food products like cereal and coffee.  For the last 10 years I've been handling our larger "strategic accounts" which include fortune 500 companies like General Mills, Kraft Foods and Quaker Oats.  Our web site is www.spee-dee.com.
Matthew Stennes ('95): After graduating from St. Olaf in 1995, I attended Harvard Law School, where I graduated in 1998.  After a clerkship with a U.S. District Court Judge in Minneapolis, I moved to Washington, D.C. where I worked as an attorney with Steptoe & Johnson, LLP, in their criminal defense practice group.  I put my St. Olaf economics degree to good use, representing corporations and individuals in corporate fraud and other criminal cases, including in the federal investigations of accounting irregularities at Enron, Rite Aid, and Freddie Mac.  In 2006, I took a position serving with the U.S. Department of Justice as a federal prosecutor in the Public Integrity Section of the Criminal Division.  I am now busy prosecuting elected officials, government employees, lobbyists, and other individuals around the country for public corruption offenses.
I live in Alexandria, Virginia with my wife, Libretta, and our three-year-old son, Zachary.
Martha C. Vargas ('95): After graduating from St. Olaf, I worked for American Express for 12 years in various finance, business development and marketing positions.  In 2008, I left Corporate America for the non-profit world.  I am currently the Agency Relations Coordinator for the West Texas Food Bank in El Paso, TX.
John Holland ('95): is a litigation partner at Dady & Gardner, P.A. in Minneapolis, Minnesota, representing the interests of franchisees, dealers and distributors nationwide.  John has earned recognition as being among the Best Lawyers in America®, a Super Lawyer by Super Lawyers Magazine (Minnesota), aLegal Eagle by Franchise Times Magazine., and has been listed in the International Who's Who of Franchise Lawyers.  John resides in St. Paul, Minnesota with his wife, Trina, and two daughters, Amelia and Anika.
Cully Johnson ('95): I was fortunate to have secured a job at Andersen Consulting (Accenture) right out of college.  Spent 8 years working doing Public Sector/Higher Education implementations of PeopleSoft's Financial ERP package software.  Spent the next 11+ years at UnitedHealth Group in their Optum business unit in various roles across operations, capital management, and technology organizations. Spent my last years as a Senior Director of Program Management in Optum Technology running major strategic initiatives.  Left in 2014 to work for a small consulting services company called Hollstadt and Associates again playing a number of roles with the ultimate goal of helping them grow. I speak often of my liberal arts education being the reason I can float through any number of roles with success; not only in terms of compensation but also life long learning and fun.
I currently reside in St. Anthony Village Minnesota with my wife and daughter.  Be Nice – Work Hard – Have Fun
Corey Jorgenson ('96): After graduating in 1996 with an Economics degree I came to work at Cargill in a merchandising and risk management capacity. Married Tonia (Retrum – 1995) in 97. We moved around the country a few times (Kansas, Georgia, back to MN and then several years in North Carolina) while also starting our family which now consists of 2 lovely young ladies, ages 6 and 8, in addition to Tonia and I. In January 2007 we moved to China for a Cargill assignment and had a blast exploring both the professional and family sides of living in a very different place for a couple of years. We are now back in Minnesota, living in Wayzata, and I am still with Cargill as a Vice President of our US Grain business, Cargill AgHorizons.
Kelly Kleven ('96): I am a 1996 Economics major and currently the Controller of the Rowland Reading Foundation in Madison, Wisconsin.
http://www.rowlandreading.org/
Our Foundation is dedicated to improving reading instruction in the primary grades by sharing with educators and parents what research tells us about how children learn to read; training teachers of reading in instructional practices consistent with research; and
providing curriculum materials based on research and best instructional practices.
The Foundation is a nonprofit organization. Proceeds from the sale of its materials are re-invested in the dissemination of research, teacher training, and the continued development of effective classroom materials.
Tait Lillemoe ('96): I was employed as a Financial Consultant with Smith Barney from February 1997 through September 2003.  I have been with Cargill since September 2003 and am currently employed there as a Senior Commodity Merchant.  I also served as captain of the 2008 United Way Campaign for Horizon Milling of Cargill this past October.
Andrew Munyon ('96): Duke University, Fuqua School of Business (MBA, 2002)
Current job:  VP of Business Development, Facet Technology Corp. (Eden Prairie, MN)
Ann K. Russell ('96): I starting working at Andersen Consulting right out of college (graduating in 1996), and worked there for a few years, until 2000.  I was immediately hired into their PeopleSoft Consulting division, and have been working with the software in various capacities ever since.  After leaving Andersen Consulting (now Accenture) I went on to a smaller company named Crestone Consulting until 2005, and then an even smaller company called Newbury Consulting.  To be honest I don't use my Economics degree much at all, but it was the education and networking I received at St. Olaf that got me off on the right foot!
Alyssa Schulke ('96): After some stints in grain merchandising and software development right out of college, I joined the dot-com boom — first on the eCommerce side with Digital River, and then on the corporate strategy side as eBusiness Operations Manager for Imation.  I then began five enjoyable years as a Lead Consultant and Analyst for a local niche consulting firm called Evantage, where I worked with Medtronic, UHG, 3M and many other global corporations on online strategy and product development.  In 2009, I started my own business – Schulke Travel.  I specialize in high-end customized travel experiences around the world, specifically in adventure, wildlife expeditions, and cultural exploration.
Kannika Burch ('97):I currently work at Thomson Reuters as an accountant. I have been there for over 8 years but will be starting with a new company, GN ReSound, on October 11th where I will be working as a financial analyst. I have been married for 6 years to Greg Burch and we have two wonderful children – 4 year old Keira and 2 year old Kevin. We live in Apple Valley.
Jason Egginton ('97): Master of Public Health Administration and Policy (U of MN School of PH)
Health Servicess Analyst, Mayo Clinic, Division of Health Care Policy & Research
Spirituality in Health Care Committee
Chair, Sponsorship Research Committee
My primary interest is in facilitating behavior, environmental and policy changes to help prevent and treat chronic conditions, such as heart disease and diabetes. Our division is charged with helping determine factors in the value equation, i.e.- the costs associated with the pursuit of health divided by the episodes/bundles of health care received.
Olmsted County Public Health Services Advisory Board
Andy May ('97): Current employment – Business Analyst with CMG Minneapolis.  CMG is the parent company for a number of Public Relations and Management firms.  Weber Shandwick, GolinHarris, FutureBrand, Octagon, Jack Morton and MWW are a few.  I am currently working on a project to re-write our entire BW reporting system.  BW is SAP's Excel based retrieval and analysis software.
Tony Morse ('97): Education – St. Olaf – Economics
Employment – Padilla Speer Beardsley – Director, Technology Practice
www.psbpr.com
Our practice area helps technology companies grow through effective marketing and communications to ensure they reach the right people at the right time with the right message to elicit the desired action.
Courtney (Myers) Thayer ('97): After leaving St. Olaf with degrees in Economics and Speech Theater, I returned to Southern California where I worked in the Business Management field.  Working with a high profile client list of entertainment professionals gave me the experience and drive I needed to follow my dream and open my own bookkeeping/accounting firm.  We focus on  small to medium size businesses that need a simple outsourced solution to monitor and develop the growth of their business.  Tugboat Bookkeeping has been open since 2005 and recently expanded with the opening of our Northern California office.  With the addition of my husband's experience as a technology professional, we have developed a paperless system that uses digital copies and remote access to streamline the accounting system.  This has helped us cut down on the paper waste that is so prevalent in our industry.  As a family of three, we welcomed our daughter Lorelei last May; we live and work in the Lake Tahoe area.
Cuitlahuac Turrent ('97): I currently work at Goldman Sachs as a Vice President in the Operational Risk Management & Analysis group where I oversee operational risk management for the firm's Securities Division. I earned my MBA from NYU in 2003. I continue to be in touch with the St. Olaf community as the Co-Class Fund Agent for the school's Partners in Annual Giving efforts. Please pass on my contact information to any current students who are interested in a career in Finance, I would be happy to help as a mentor.
Carl J. Arnold ('98): I live and work in Northfield.  I'm an attorney and mediator with the Lampe Law Group and focus my practice primarily on divorce and family law topics.  I created and manage the blog www.alwaysfamilycenter.com, which is a free resource related to family conflict and divorce and family law topics.
Joe Nelson ('98): Married in 2007 to Pam Nelson.
Further education:
JD from Loyola University Chicago School of Law in 2006
Work:
Attorney with Anderson, Rasor & Partners, LLP, in Chicago, IL.
I  practiced in civil defense litigation, mostly defending doctors, hospitals, and railroads – I loved it.  Also, I completed the culinary arts program at Kendall College in Chicago back in 2002, received my pilot's license in 2005, and spent time working in restaurants, for photographers, in consulting, and in marketing communications before settling on law school.  My wife and I live on the far north side of Chicago.
I currently  practice civil litigation in North and South Carolina with Dickie, McCamey & Chilcote, PC.  I primarily defend professionals and businesses in malpractice, insurance defense, business, and employment disputes, all in a very hospitable climate!
Nessa (Riley) Sander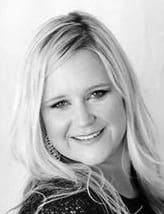 ('98): In 2002 I started a custom wedding stationery business, The Card Bar.  For several years I operated the business out of San Francisco, and have recently returned home to Portland, Oregon.  See Cardgirl's work published in: "The Knot", Northern California, "Today's Bride", and "7×7", San Francisco. Custom and eco-chic wedding invitations.See my work published in: Style Me Pretty, Today's Bride, Oregon Bride, and other publications. Custom special event invitations.
Phone:503-953-4056
nessa@card-girl.com
http://www.thecardbar.com/
Sara Olson Dean ('98): I am an ordained pastor in the United Church of Christ. I earned my MDiv and MA (Biblical Studies) from Iliff School of Theology in 2003. After serving in two different ministry settings in Arizona, I took a call in rural South Dakota. Since 2009, I have been living in Wessington Springs, SD, with my husband (Alex Dean, '98) and our two children, Elliott and Kate. In addition to pastoring two small congregations, I have also been involved with several organizations in town that work to alleviate poverty within the community.
Lara Giebelstein Caimi ('99): I was a 99 Olaf grad with an English and Economics major. 1999-2000 I received a Fulbright Scholarship to Australia where I received a master's in international business from the University of Sydney.  In 2005 I earned my MBA from the Harvard Business School.  I am a strategy consultant at Bain & Company, where I have worked for more than seven years across multiple offices.  I currently live in San Francisco with my husband and my new baby boy.
Erica (Barth) Kooistra ('99): After graduating St. Olaf with a double major in German and Economics,  I worked for Katun Corporation in W. Bloomington  in their Customer Marketing department specializing in pricing and promotions for their German speaking markets.  Through Katun, I met my husband and moved to the Netherlands. After 5 years with Katun, I decided to make a switch and work in a new industry and took a job with NAVTEQ, now called HERE Maps for Life, a Nokia business which specializes in developing maps for navigation.  I just hit my 10 year anniversary!  I am currently a Sr. New Business Models Manager in our licensing and business operations department.   I still reside in the Netherlands and continue to focus on pricing and business model development with an international business focus.
Ted Hillestad ('99): After graduating from St. Olaf I moved to the Washington DC area where I spent four years at two different high-tech companies, MicroStrategy & Nextel Communications.  My wife Whitney and I married in July 2003 and then moved to Santa Monica, CA where I completed my MBA at UCLA.  I spent my summer internship at Monitor Group, a strategy consulting firm, in Cambridge MA, and went back to Monitor for a year after finishing my MBA.  We then moved north to Silicon Valley, where I worked in the product management team at Palm for four years, spending the majority of my time on market & competitive intelligence, product & portfolio management.  Most recently I have joined Google in the strategic partnerships team, focusing on mobile strategy.  We have two kids, Sydney (2006) and Soren (2008).
Ryan Laber ('99): I'm currently attending the Carlson School of Management for an MBA. My expected graduation date is May of 2011. After graduating St. Olaf, I worked as a commodity merchant for Cargill. After a little more than a year I left and since the fall of 2000 I've been helping grow small business in St. Paul. It is called Asset Recovery Corporation. We help businesses and government offices properly dispose of their old IT equipment. Since I've been with the firm, we've grown from $6 Million in sales to $15+ Million.
Heidi Larson ('99): 1999-2000 I worked as an independent consultant specializing in handicap accessibility.
2000-2007 I worked at RCM, which is a buy side asset management firm in San Francisco. I worked in the research department, first on the industrial/business services team and later on the retail/consumer goods team. While working there, I passed the first level of the Chartered Financial Analyst exam.
In 2007, I quit my job to go to UCSF for the Accelerated Nursing Program. I completed the program in June 2008 and passed my California RN boards in July 2008.
In October, I began working at Children's Hospital of Oakland. It's been amazing!
So, I think I'm a bit more of a product of the liberal arts education, unfortunately.
Lars Leafblad ('99): Hi Ole economics majors, I graduated in '99 and have been a bit of career nomad since I left the Hill. I've worked for GE in a management development program, at a tech start-up co-founded by a St. Olaf Regent (Mark D. Johnson) called Four51.com, back on the Hill as interim assistant director of alumni and parent relations program, as a development director at the Humphrey School of Public Affairs at the U of MN, as a partner at an executive search firm called KeyStone Search and most recently as Leadership Programs Director at the Bush Foundation heading up the Bush Fellowship program.
This past July I co-founded a new executive search firm that works with nonprofit, foundation, higher education and other civic clients called Ballinger Leafblad. You can learn more about us here: http://www.ballingerleafblad.com.
Please connect with me via LinkedIn at http://www.linkedin.com/in/larsleafblad and on Twitter here -> http://www.twitter.com/larsleafblad
Um Yah Yah!!
Keith J. Lutgen ('99): Since graduation, I had a brief job stint at Dain Rauscher as a trade clearance associate.  Since then, I have been at Best Buy for almost 9 years, starting as an inventory analyst and working my way up to my current role as a Sr. Buyer.
href="https://wp.stolaf.edu/economics/files/2012/05/Marth_Ryan99.jpg">
Ryan W. Marth ('99): Attorney, Robins, Kaplan, Miller & Ciresi L.L.P., Minneapolis (2004-present), my bio is available at here. 
Law Clerk to Justice Helen M. Meyer, Minnesota Supreme Court
J.D. magna cum laude, University of Minnesota Law School, 2003
Fulbright Scholar, University of Oslo, 1999-2000
B.A. magna cum laude, in Economics, Political Science, and Norwegian, St. Olaf, 1999
Andrew P. M
oratzka ('99): St. Olaf College, Economics and Mathematics, 1999
Lewis & ClarkLaw School, 2002, Cornelius Honor Society, Editor in Chief of the law review, Business Roundtable Scholar
During law school, I clerked for the Dakota County Attorney's Office and TCF National Bank.  I have been at Mackall, Crounse & Moore, PLC, since 2002.
Since, 2002, I have been named a Law & Politics Rising Star for the years 2007, 2008, and 2009.  I was named an Up & Coming Attorney in 2008 (please follow this link for explanation and economics "plug").  I have been published in a national journal a few times (see for example,  and example).
Currently, I work in the Mining, Energy, and Regulated Industries group at Mackall. Please see bio here.
Erin Raw ('99): I graduated from Texas Tech University with a Masters of Technical Communication in 2007. I am a Business Analyst for T-Chek Systems Inc in Eden Prairie MN (T-Chek is a subsidiary of C. H Robinson Worldwide). As a Business Analyst, I work with business users to understand their needs and work with the developers to create the programs for the users.
I am married and have 2 kids.
Sean Reilly ('99): Senior Manager – Transfer Pricing
Ernst & Young LLP
Carlson School of Business – University of Minnesota – MBA – 2007
Jake Schmitz ('99): My econ degree led me to Golf Course Management, if you can believe that.  It actually serves its purpose very well, as part of my job is budget forecasting and management.  Following graduation from STO in '99, I enrolled at Penn State University and received a 2-yr certificate in Turfgrass Management.  I am currently a golf course superintendent at a private club in Eden Prairie, MN – Olympic Hills Golf Club.
Cheryl Trahms ('99): have a MBA from Carlson, have worked for companies such as ING, Pearson, and Pillsbury and am presently pursuing a PhD in Strategic Management at Texas A & M—Ranked in the top 10 for faculty  research productivity in management.   Eventual goal is to be a Professor at a Big 10 School.
To jump to another decade, click one of the following links:
To return to the top of the page, click here.