Parents & Families as
Partners
Here at St. Olaf College, we consider parents, family members, and other individuals who support Oles as partners in each student's collegiate experience. New Student Orientation, while a process primarily developed for incoming students, is also designed to assist our new (and seasoned) Ole families in acclimating themselves to the larger St. Olaf community.
Move-In Day: Family Edition
Move-In Day isn't just for students!  We are excited to provide engagement opportunities for parents and families on Saturday, August 31, 2024. The day will culminate with a long-held tradition we call A St. Olaf Welcome and after this event, families will depart campus and incoming Oles will begin their New Student Orientation experience. Please take special note about departing campus:if you want a more personalized and intimate "final good-bye" moment with your Ole, please do that prior to the start of A St. Olaf Welcome since at the conclusion of that program, our new Oles will launch immediately into their orientation journey with their new fellow classmates!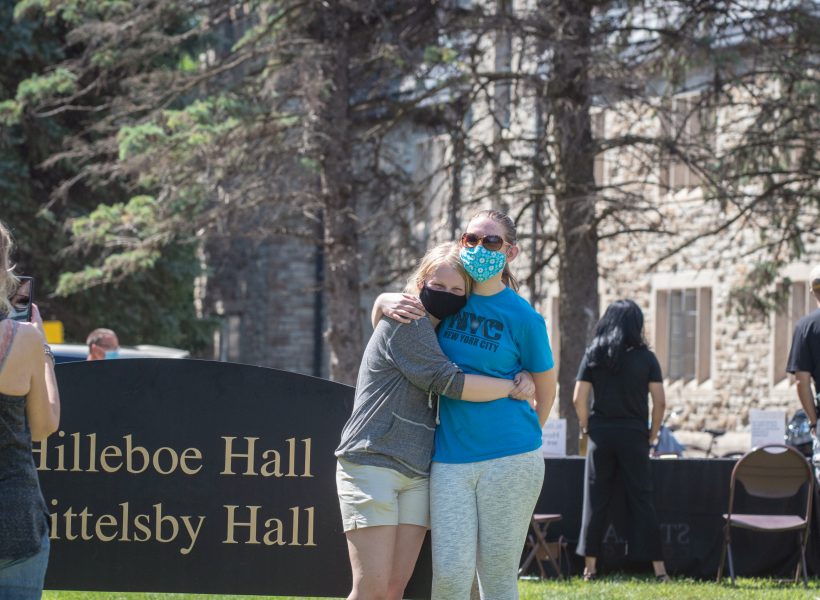 Not sure what your student needs to be working on? We've got a checklist.
We recommend encouraging your student to continually keep an eye on their New Student Checklist to make sure they are ready to start their St. Olaf experience!