WELCOME TRAVELERS!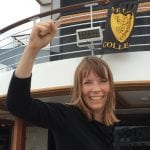 Whether you're an Ole, parent of a current, former, or graduated student, friend of the college, or just stumbled upon us, we welcome you on St. Olaf Alumni & Family Travel.
If you agree that studying abroad is fundamental to understanding other cultures and perspectives and to being an educated citizen in our contemporary world, then we have the program for you. Yep, you – an alum, parent, or friend of St. Olaf.
Many of our programs are custom-designed and faculty-led. On others the education is provided by locals and scholars recruited by our tour operator. Either way, you'll have an enriching experience and return home a better informed citizen of the world.
We invite you to join us.
---
Single traveler? Check out our Active New Zealand Adventure, which has one space available.
---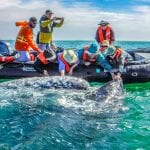 Take a look at a bunch of fun participant photos from the recent Sicily & Malta and Baja California programs!
---
croatia
May 15–28, 2018
Sold out! Add your name to the wait list.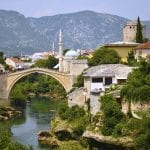 Embark on a mini course in the history of this very diverse part of Europe, always at the crossroads between East and West. We'll see how each strives today, as a very small country, to find its place in Europe and the world and to prosper as an independent state for the first time in centuries. Read more
---
Dancing in the isles of Greece
June 7–23, 2018
Sold out! Add your name to the wait list.
Join us for a slightly different itinerary in Greece! During the day we'll explore many of the legendary sites of Ancient Greece. But, in the evening we will learn about the traditional music and dances of Greece by attending performances, participating in sing-alongs, and actually learning some dance steps. Read more
---
Boundary Waters
June 10–16, 2018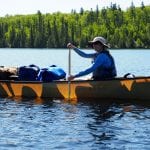 We're inviting you into our group! Whether you've been to the BWCA before or not, we'll help you experience the boundless beauty and tranquility of this area. For 5 days, we'll paddle from lake to river to lake again, and disembark as necessary to use the portage trails between bodies of water.  Read more
---
switzerland: the bernese oberland
July 25–august 2, 2018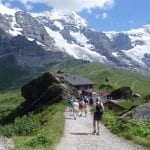 Switzerland is a gem nestled in the heart of Europe. Based in Interlaken with day trips to the surrounding area, you'll discover picture-perfect towns, alpine meadows, and majestic mountains during excursions via cable cars, lifts, and alpine railways. Read more
---
chile, easter island, and argentina
August 5–19, 2018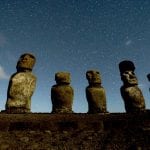 Come along to explore Chile's cosmopolitan capital of Santiago and the labyrinthine streets of Valparaíso, and one of the most remote inhabited islands in the world, Easter Island. We'll finish by savoring Argentina's world-famous Malbec wine in the idyllic vineyards of Mendoza. Read more
---
Dancing in the isles of Greece
September 6–22, 2018
Sold out! Add your name to the wait list.
This is a repeat of our June program, combining the legendary sites of Ancient Greece, with an exploration of the traditional music and dances of Greece still popular today at many celebrations. We'll attend performances, participate in sing-alongs, and actually learn some dance steps. Read more
---
Theater in london
September 7–16, 2018
Sold out! Add your name to the wait list.
This has been one of our most popular programs! We'll attend a variety of performances by The Royal Shakespeare Company and at the National Theatre, and in venues such as the Globe, Royal Court, and Old Vic. Tour backstage at the Globe, and meet with one of London's premier theater critics. Read more
---
Bordeaux and the Dordogne
September 24–October 5, 2018
Sold out! Add your name to the wait list.
Do you love history, wine, great cuisine, beautiful castles, and quaint villages? Join us to explore Bordeaux, the world capital of wine, and then savor the Dordogne, a region of rivers, forested hills, chateaux-studded countrysides, and beautiful medieval towns and villages. Read more
---
New zealand
december 27, 2018–january 13, 2019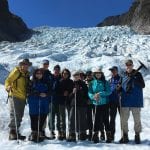 We'll journey across both the North and South Islands and experience cities, a volcanic plateau, rainforests, glaciers, forests, waterfalls, geysers, fjords, mountains, and miles of sandy and jagged shoreline. In addition, we will learn about the Maori culture, sheep farms, breweries, and more. Read more
---
hawaii
january 5–15, 2019
Escape the polar vortex and say Aloha to Hawaii! Enjoy the beauty, culture, and history of the Hawaiian Islands, starting with Honolulu and then moving to the Big Island. We'll learn about early Hawaiian culture, today's sovereignty movement, education, sites of historical importance, and be active with hiking and snorkeling. Read more
---
thailand and laos
February 6–22, 2019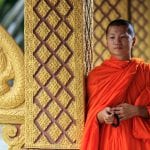 At a time when Europe was struggling through the Dark Ages and America was yet to be visited by Columbus, the cultures of Southeast Asia were thriving. We'll explore Chiang Mai, Ayutthaya, and chaotic Bangkok in Thailand, and quiet Luang Prabang and Vientiane in Laos. Read more
---
Prague, vienna, and budapest
March 22–April 2, 2019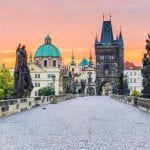 These three cities, which have vibrated with music for centuries, provide the backdrop for a musical discovery tour. We intend to visit both more formal spaces such as opera houses, concert halls, and palaces, as well as experience more casual environments, such as home salons, street music, gypsy dance,  and ethnic music venues. Read more
---
new york
march 23–30, 2019
New York City has been the center of the art world since the mid-Twentieth Century and offers a diverse range of artistic, religious, political, and cultural ideas. We invite you to join us for an intensive exposure to the complex world of visual art including studio, gallery and museum visits, and presentations by arts professionals. Read more
---
active croatia
April 24–May 4, 2019
We invite you to hike and bike your way through Croatia, a stunningly beautiful country, packed with history. Supported by respected multi-sport tour operator Backroads, there will be plenty of guide and van support, and you'll have a choice of ride lengths and e-bike or regular bike. Read more
---
scotland
may 13–25, 2019
Sold out! Add your name to the wait list.
Combine hiking in spectacular locations with a wealth of fascinating history and archaeology. We'll start and end in Glasgow. In between our hiking takes us along Scotland's west coast to the Inner and Outer Hebrides, visiting the islands of Mull, Iona, Staffa, Eigg, and Skye, and then to Harris and Lewis. Read more
---
borobudur and bali
May 27–June 8, 2019
Borobudur and Bali — their names alone conjure up images of lush tropical scenery, seaside relaxation, and imposing ancient monuments. We'll explore breathtaking landscapes and historic temples, stopping to delve into the fascinating day-to-day culture of this less-travelled area of Asia. Read more
---
paris and monaco
june 9–23, 2019
Between 1909 and 1929, the Ballets Russes transformed music, dance, and the visual arts through their innovative and often controversial productions. We'll explore this by immersing ourselves in the sights, sounds, and tastes of 1910s and 1920s Paris, and venture by train to Monaco as many of the early 20th century patrons did. Read more
---
baltic states
july 15–30, 2019
We invite you to join us to explore the Baltic nations of Lithuania, Latvia, and Estonia, and visit Helsinki, Finland. The Baltic countries' colorful histories include czars and presidents, empire building and occupation, socialism and capitalism, Medieval and Art Nouveau styles, and membership in NATO and the EU. Read more
---
amazon
September 14–21, 2019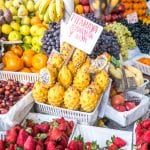 This week-long culinary journey begins with two nights in the metropolitan city of Lima. From there, we'll fly north into Jaen and begin working our way towards Tarapoto, overnighting for three nights in Lamud, before spending our final night in Moyobamaba where we'll learn to make the famous Amazonian dish Juanes Avispa. Read more
---
italy cruise
October 27–November 4, 2019
Explore ancient cities and alluring architecture as we set sail across the Ionian Sea. We'll embark Marina in Venice, and sail to Dubrovnik, Kotor, Valletta, Messina, Naples/Pompeii, and Rome. Experience Oceania Cruises, known for their elegant atmosphere, exceptional cuisine, and award-winning on-board spas. Read more
---
These programs are in the works:
Spain, June 2019
India, January 2020
Morocco, January 2020
Germany, including the Oberammergau Passion Play, September 2020