100% of travelers who completed a post-program survey in the last 2 years say they would recommend St. Olaf Travel to others.

You just cannot top this leadership … The professors … get you to places you'd never know to go to yourself. … The leadership of these professors is so profound, and their expertise is all we need.
I was very impressed with the organization and flexibility of the leaders and the staff. The value (what I got for the money) was unbelievable! My understanding of European culture, the theater arts and the visual arts was greatly increased.
The leaders are wonderful — their warmth, flexibility, caring and concern for the group are top notch.
It was a very enlightening learning experience, not only from Dr. May and our Greek guides, but from other participants in our group.
I had the trip of a lifetime.
The educational aspect — guided tours, someone to teach along the way — was a component that we were very excited about. Also, the group was fascinating; so diverse, from lawyers to retired academics to farmers.
We much appreciated the "off the beaten track" quality of most of the trip, where we felt we were in areas most tourists would never experience.
The diversity of the people on the trips is just great. There are a lot of St. Olaf ties, but not necessarily. There are professional people, retired people, students, young adults. … Everybody just blends in, melds together, and we all have a good time. And we all form long-lasting ties.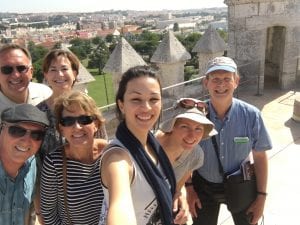 I enjoyed the people we traveled with, the educational component, the fact that all museums, plays, entry fees were included in the price.
I'm a busy person so I don't have a lot of time to plan, so the fact that somebody else has done that work is appealing. Also, as a single person it's great to have people to travel with. … I have met really interesting people. I have a group of friends that I continue to do things with after the trip.
This is the fifth St. Olaf program we have participated in, and by far the best. We had heard glowing reports about previous years and were impressed by the number of repeaters. Now we understand why.
The people are extraordinary — funny, interesting, curious, not selfish. The camaraderie of the group was remarkable. There were always people I wanted to talk to. This is an enriching and comfortable experience. There's room for reticent people, too. The group doesn't smother.
It was a pleasure to be on this trip! I'll never forget it. Thanks so much for your care for me, and everyone, on this adventure.
A strong selling point is the value — a low price and then so much in the program, high-quality hotels, food.
Awesome trip. You [the group host], our guide and bus driver were excellent!
I thought it was an extremely well-run trip. Your information beforehand was incredibly helpful – travel logistics, city info, etc.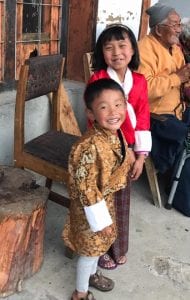 Overall, a fantastic trip. Great mix of people, sights, meals and music.
A great thing about St Olaf Study/Travel is one's fellow travelers! They are curious, flexible, easy to travel with and fun!
We enjoyed the entirety of the St. Olaf Norway journey from start to finish and appreciate the hard work on the part of so many people who made every detail a resounding success.
Wonderful hotels that were located close to our activities.
We loved the tour! Norway is beautiful and what a wonderful group to travel with! We had never been on any kind of a tour and think that we learned a lot more about Norway (and also St. Olaf College) with the group than we would have on our own.