Led by Diana Postlethwaite, Professor Emerita of English, and Paul Thiboutot, Retired Vice President and Dean of Admissions, Carleton College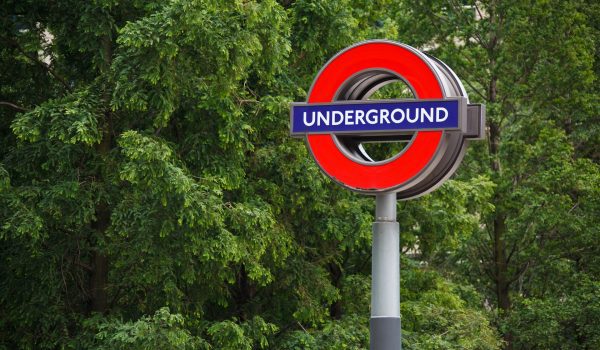 Over the years, Theater in London has been one of the most popular Study Travel tours. Here's what last year's travelers had to say:
This trip was outstanding! A week of THEATER in London is NOT something that you can plan on your own. This is a wonderful GROUP experience. Diana Postlethwaite prepared us for the plays but the participant REVIEWS & GROUP DISCUSSION enriched the experience beyond measure. We each 'see' a play based on our own personal experiences so that when others share what they 'see', we can learn so much more. The lightbulb goes on, "OH, that is…" or "Now I understand" or "Really? I did not see that". This was a rich and enriching experience. ALSO, we stayed in the PERFECT location that allowed us to walk and see everything on our tourist agenda during the free time in the afternoon.
The days were well planned. Our morning class sessions were wonderful — Diana always prepared us well for what we were going to see that day, and our discussions were always very lively. It was nice to have time on several afternoons to explore the city on our own. The trip to Stratford was fantastic. Diana and Paul were just THE BEST!
Diana and Paul were amazing leaders who were totally engaging. The discussions were truly informative. It was great to have afternoons free to explore London. I would consider joining next year's program in a heartbeat.
Now it's your turn to participate in this exceptional experience! Attend performances both classic and contemporary by The Royal Shakespeare Company and at the National Theatre, and in venues such as the Globe, Royal Court, Old Vic, and Menier Chocolate Factory. Tour backstage at the Globe, and meet with one of London's premier theater critics. We anticipate attending seven or eight performances. Final selections will depend on productions offered and timing of the performances.
Theater expresses multiple facets of human nature and helps us process how we think and act in our lives. It is mind expanding – it is a safe way to explore subjects we might otherwise shy away from. Theater can be entertaining, disturbing, thought-provoking, moving. The space can influence the story and performances, and vice versa. Live theater has an energy not duplicated in other mediums. In fact, the St. Olaf Magazine covered this facet in the Winter 2020 edition. See Reason for Optimism #3 in the article "Everything's Going to be Okay," by Erin Peterson.
London is a vibrant, diverse, cosmopolitan city, spattered with a large number of bucolic green spaces. You can return to the city again and again and always experience different things. Whatever your interest – art, parks, royal dwellings, cutting-edge culture – London has it all.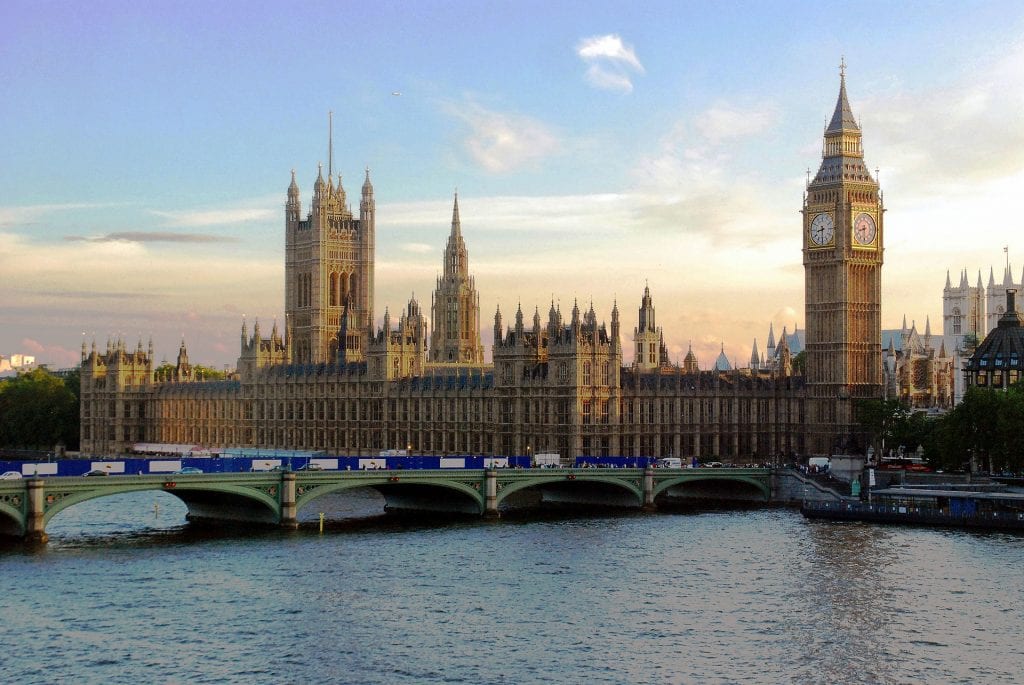 This tour is based entirely in London, arriving September 7, and departing September 15.
View and print the most up-to-date itinerary here.
Diana Postlethwaite retired in June 2018 from the St. Olaf Department of English, where she has taught since 1988. A Minnesota native, she received her undergraduate degree from Harvard University and a Ph.D from Yale University. A dedicated Anglophile, her academic specialty is nineteenth-century British fiction, with a particular love for Jane Austen and George Eliot. She has reviewed contemporary novels for a variety of national newspapers. As a movie enthusiast, she enjoyed a decade of on-air reviewing for St. Olaf's radio station WCAL, and worked to establish a Film Studies Concentration at St. Olaf. Her lifelong love affair with the theater began in l963 with a junior high school class outing to the then-brand- new Guthrie Theater—still her favorite Twin Cities institution! One of the courses she's enjoyed teaching most at St. Olaf has been her first year writing seminar, "Page, Stage and Screen," which compares the different ways novels, plays and movies tell their stories.
Diana has led St. Olaf's January interim Theatre in London program five times since 2004 and the Alumni & Family version for the first time in 2018. Her favorite aspect of Theatre in London is the morning-after class discussions, where there can be as many critical opinions as people in the room! She will be joined on the trip by her husband, Paul Thiboutot, Vice President and Dean of Admissions at Carleton College, who shares her love of theater, travel and things British.
Except for the daytrip to Stratford, our schedule starts with breakfast and a "class meeting" at the hotel for reviews and previews of each of our plays. Most afternoons will be free so that you can explore London on your own, relax before the evening's performance or join fellow travelers to visit some of London's cultural sites. We will attend mostly evening performances, plus one or two matinees. This schedule can be vigorous, depending on how you use your free time. There will be at least two or three group dinners provided as a way to socialize and relax together.
Accommodations are in standard rooms at the Club Quarters Hotel Trafalgar Square, a 4-star hotel ideally located in Central London, with easy access to our theaters and activities. The hotel is quiet, with sizable rooms, and amenities such as complimentary coffee, tea, and snacks in the Club Living Room, "Wine@5" from 5 to 6 pm every Monday through Thursday, free high speed internet, unlimited chilled bottled water at H2O To Go stations, and self-service laundry and traditional valet service.
London is best experienced on foot. Be prepared for lots of walking! You can take the "Tube" (Underground) to and from matinee and evening performances, restaurants, and other sites around town. This can include walking several blocks to the Tube stop, walking down and up one or more flights of stairs in the subway station, and walking several blocks to the final destination. Some of the theaters are old and require walking up narrow stairs to our seats. Comfortable shoes override the latest fashion! Each traveler will be provided with a £20 Oyster card to which you can add funds if you use it frequently. Alternatively, you may take taxis (at your own expense) — and Uber now provides an accessible and relatively economical cab alternative throughout London.
To fully participate in this program, you should be able to walk up to five miles per day over possibly uneven terrain (e.g. cobblestones or aged sidewalks), climb stairs that may not have handrails, keep pace with an active group of travelers, deal with the emotional highs and lows that can occur when experiencing a different culture, and be a considerate member of the group (prompt, courteous and flexible).
The tour price is $4,397 per person, based on double occupancy. For single occupancy, add $971. Inclusions and exclusions vary from tour to tour. Please read the following information carefully.
Inclusions: discussions led by Diana Postlethwaite, accommodations, theater tickets, breakfast daily and group meals as listed on the itinerary, admissions for group activities, complimentary high speed internet throughout the hotel, 5-day Tube pass, roundtrip ground transportation Stratford–London, gratuities to group guides, drivers, and meal servers, and some limited medical coverage while overseas.
Exclusions: Airfare to and from London is not included. Participants are solely responsible for all expenses not specifically included in the tour fee. Examples of excluded expenses are: airfare between your home town and London, airport transfers, any passport or visa fees, any recommended immunizations or vaccinations, baggage insurance, trip cancellation insurance above $2,000 lifetime coverage, beverages at most group meals, laundry, dry cleaning, phone charges, room service or other items of a personal nature, expenses incurred during free time or non-group activities, lunch and dinner, unless specifically included on tour itinerary.
This schedule is based on payments St. Olaf College must make to tour vendors to guarantee group rates. Some limited travel insurance is included with your tour fee. We highly recommend that you purchase additional trip cancellation insurance at the time of registration to recover your payments should you need to withdraw from the tour. See our Travel Insurance page for included coverage and suggestions for researching additional trip cancellation coverage.
Deposit due:                          $500 upon registration
Refund if you cancel:          Full refund ($500) until October 31, 2023. If the deposit is made after October 31, 2023 there is no refund.
Interim payment due:        $2,000 by November 1, 2023
Refund if you cancel:          $1,000 until June 30, 2024
Final payment due:             July 1, 2024
Refund if you cancel:         None, unless the tour is full and your place can be resold
Cancellations must be in writing.
Read these legal documents: Terms & Conditions and Release & Waiver.
Check the Travelers' Health recommendations from the Center for Disease Control (CDC).
Look at the International Travel section of the U.S. State Department, including Before You Go, Country Information, While Abroad, and Emergencies.
Take time to prepare for your adventure by checking out a variety of resources, including frequently asked questions, general health information, included travel insurance, safety overview, and more.
Hold the dates of September 6-15, 2024, but do not purchase non-refundable airfare until we can call the trip an official go.
Meanwhile, see our tips for Booking Your Flights.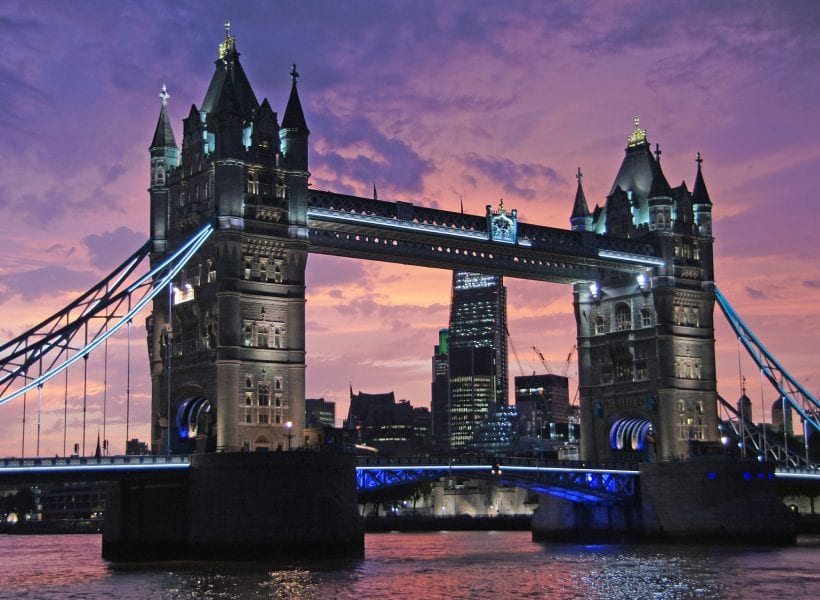 There are only 5 spaces left! (Maximum capacity is 25 travelers.) If the tour is a go and spaces remain available, registration will close June 30, 2024.
Ready to go?
Register Now