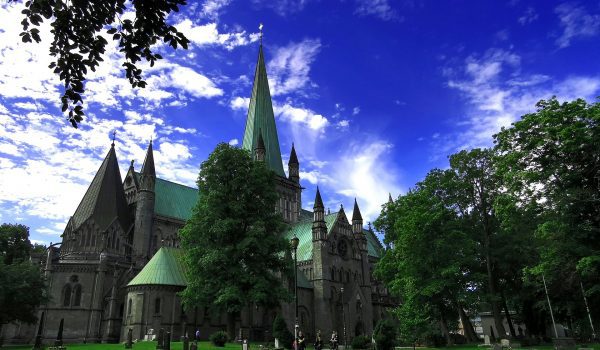 St. Olaf was founded and shaped by Norwegian immigrants. On this 10-day tour, we'll explore how people have been on the move to, from, and within Norway over the past millennium, changing the course of transatlantic history. We'll learn about migration within Norway, emigration to North America in the 19th and 20th centuries, and the return migration that followed. We'll also examine how Norwegians have influenced the migration of other ethnic groups. We'll investigate the voluntary and involuntary movements of the Sámi, Norway's Indigenous people, and look at the role that Norwegians played in forced migration during the transatlantic slave trade while under Danish rule. Along the way, we'll offer discussions of two migration-themed novels, giving travelers the chance to learn more about modern migration to Norway and the shared experiences of immigrants.
The group meets in Stavanger, where the first organized group of immigrants left Norway for North America in 1825 on the sloop, Restauration. We'll visit Old Stavanger and explore how the modern city is a center for the petroleum industry and its related migration. While in the area, we'll visit a replica of the Restauration and see the nearby home of Kleng Peerson, the "father of Norwegian immigration." Next we'll travel by boat to Bergen, a major international trade center since 1350. With our hotel near the historic Bryggen, we'll explore why traders and merchants have traveled to and from this Northern European hub for centuries. From Bergen we'll fly to Trondheim, Norway's medieval capital and home to the world's northernmost Gothic cathedral, Nidaros. Built over the grave of Norway's patron saint Olav, the cathedral has been an important pilgrimage site since 1031. While in the region, we'll learn more about the life and death of Saint Olav at Stiklestad National Culture Center. In nearby Snåsa we'll visit the birthplace of St. Olaf College founder and immigrant pastor B.J. Muus and delve into the history and culture of the Sámi.
Readings
Peder Victorious: A Tale of the Pioneers Twenty Years Later
Rølvaag, O. E. (Ole Edvart), Nora O. Solum, Gudrun Hovde Gvåle, and Einar Haugen. Peder Victorious : a Tale of the Pioneers Twenty Years Later. Translated by Nora O. Solum. New York: Harper & Row, 1966.
Pakkis by Khalid Hussain (available in Norwegian and English editions)
Hussain, Khalid, Claudia Jean Berguson, and Ingeborg R. Kongslien. Translated by Claudia Jean Berguson and Ingeborg R. Kongslien. Chicago: Nordic Studies Press, 2013.
The first tour, August 4–13, is full. You can add your name to the waitlist, or register for the second tour, August 7–16.
We start our journey in Stavanger and head north, staying in Bergen, Stiklestad, and Trondheim.
You can view — and download or print, if you wish — current itineraries for Tour 1, August 4–13 or Tour 2, August 7–16.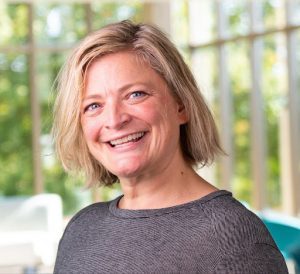 Tour 1: August 4–13, 2024
Kari Lie Dorer, Professor of Norwegian and King Olav V Chair in Scandinavian-American Studies
Kari was first introduced to the Norwegian language through a choir called Busserullene, and then attended Skogfjorden, the Norwegian Village at Concordia Language Villages for 10 years in her youth. After she graduated high school she attended Sagavoll Folkehøyskole in Telemark, from where her paternal ancestry stems. Later she studied for two years at the University of Oslo. Her BA is in Scandinavian Studies, History & Political Science from Concordia College in Moorhead, MN. She continued her studies at the University of Minnesota with an MA in Curriculum and Instruction of Second Languages and Cultures and then a Ph.D. in Germanic Studies from the University of Texas in Austin, Texas.
She is the co-author of Sett i gang: An Introductory Norwegian Curriculum, which is the foundational Norwegian language text used by the majority of North American learners of Norwegian. She is also the project leader for Godt i gang, a collaborative online intermediate and advanced curriculum. She teaches a wide variety of courses at St. Olaf College in Norwegian language, history, culture, and film. This tour combines two specific interests of hers, the Sámi, which she has been teaching on for over a decade, and one of her more recent areas of scholarship, the Norwegian participation in the transatlantic trade of enslaved peoples.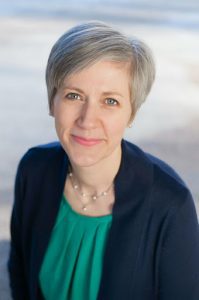 Amy Boxrud '89 P '22, Executive Director, Norwegian-American Historical Association (NAHA)
Amy Boxrud is executive director for the Norwegian-American Historical Association (NAHA), where she is responsible for leading the organization's membership, communications, and development efforts. Prior to her work with NAHA, she served as the editor of Viking magazine for members of Sons of Norway. As a freelance writer, Amy specialized on topics she is passionate about: travel, food, handcraft, the arts, and Norwegian culture and history. Amy has traveled extensively throughout Norway, from the southern coast to Arctic Svalbard, and she accompanied Norwegian tours for NAHA in 2017 and 2022.
Amy is a graduate of St. Olaf College, with degrees in English and Norwegian, and with coursework at the University of Oslo. In her work with NAHA, she has discovered a passion for sharing history outside the walls of the traditional classroom, and she is currently pursuing a masters degree in Public History through the University of Nebraska-Kearney. She looks forward to creating unforgettable experiences for her fellow travelers.
Tour 2: August 7–16, 2024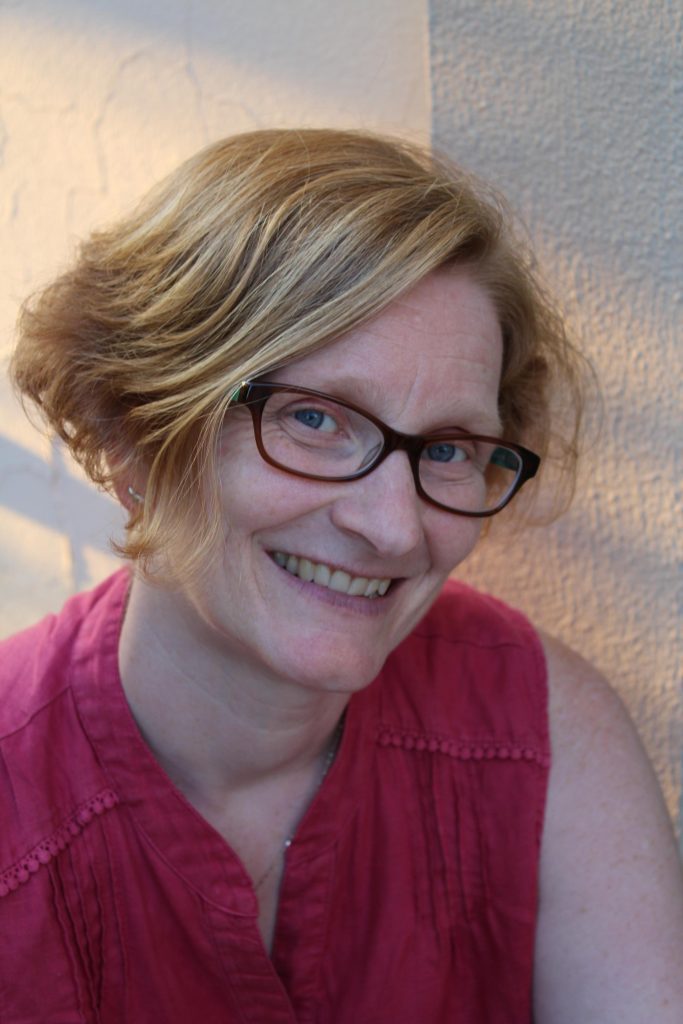 Tanya Thresher, Visiting Associate Professor of Norwegian
Tanya Thresher is a Visiting Associate Professor in the Norwegian Department at St. Olaf College in Northfield, MN. Her scholarly focus is on Scandinavian theater from the nineteenth and twentieth centuries, in particular the works of Henrik Ibsen, August Strindberg, and Cecilie Løveid. She is especially interested in the representations of genders and sexualities in Nordic theater and literature.
Tanya completed her PhD in Scandinavian Studies and Literary Theory at the University of Washington, Seattle with a dissertation that explored the experimental theater of Cecilie Løveid and its relationship to women, performance, and language. Tanya's BA in Norwegian and German, and her MA in European Literature were both earned from the University of East Anglia, Norwich, UK. Tanya has previously taught courses on Norwegian language and Scandinavian literature in the Department of Scandinavian Studies at the University of Wisconsin, Madison and, while living in the United Arab Emirates, she taught Academic Writing at the American University of Sharjah.
Expect to make a visceral connection to the 150th anniversary of St. Olaf College. We've crafted an itinerary that links the history of St. Olaf to the people and places of the College's origin.
Movement between cities will be by air-conditioned private motor coach. Movement within each city and at cultural/historic sites will be on foot, requiring a lot of walking and standing, often over uneven ground. To fully participate you should be capable of walking up to five miles per day over uneven terrain, of climbing stairs that may not have handrails, of climbing in and out of various types of transportation, of keeping pace with an active group of travelers on long days of traveling, of dealing with the emotional highs and lows that can occur when experiencing different cultures, and of traveling with a group for several hours each day. Any participant who has demonstrated an inability, in the opinion of the tour leader, of keeping up with the group or of safely participating in program activities may be prohibited from participating in certain activities.
You will be responsible for your own luggage. Traveling lightly is highly recommended.
Hotels will be tourist class (four-star or superior rating) with private baths, air conditioning, and English-speaking staff.
The tour price is the same for both tours: $4,657 per person, based on double occupancy. For single occupancy, add $412.
Inclusions and exclusions vary from tour to tour. Please read the following information carefully.
Inclusions: discussions led by and leadership from Kari Lie Dorer and Amy Boxrud for Tour 1 and Tanya Thresher for Tour 2, accommodations, breakfast daily and group meals as listed on the itinerary, admissions for group activities, ground transportation during the tour (excluding airport transfers on arrival and departure days), ferry from Stavanger to Bergen, flight from Bergen to Trondheim, gratuities to group guides, drivers, and meal servers, and some limited medical coverage while overseas.
Exclusions: Airfare to and from Norway is not included. Participants are solely responsible for all expenses not specifically included in the tour fee. Examples of excluded expenses are: airfare between your home town and Norway, airport transfers in your home town, any passport and visa fees, any recommended immunizations or vaccinations, baggage insurance, trip cancellation insurance above $2,000 lifetime coverage, beverages at group meals, laundry, dry cleaning, phone charges, room service or other items of a personal nature, expenses incurred during free time or non-group activities, lunch and dinner, unless specifically included on tour itinerary.
A $500 deposit secures your space. See the full Payment and Refund Schedule below.
This schedule is based on payments St. Olaf College must make to tour vendors to guarantee group rates. We highly recommend that you purchase additional trip cancellation insurance at the time of registration to recover your payments should you need to withdraw from the tour.
Deposit due:                  $500 upon registration
Refund if you cancel:   Full refund ($500) until July 31, 2023. If the deposit is made after July 31, 2023 there is no refund.
Interim payment due:   $2,000 on August 1, 2023
Refund if you cancel:    $1,000 if you cancel before May 14, 2024
Balance due:                   May 15, 2024
Refund if you cancel:   None, unless the tour is full and your place can be resold
Cancellations must be in writing.
Read the Terms & Conditions and Release & Waiver.
Review the latest information on recommended immunizations: visit the Centers for Disease Control (CDC).
Check your passport: no visa is required for Norway for stays of 90 days or less. However, you should look at your passport now and ensure that it has at least 6 months' validity past the program return date. Should you need to renew, visit the U.S. Department of State for instructions.
Take time to prepare for your adventure by checking out a variety of resources, including frequently asked questions, general health information, included travel insurance, safety overview, and more.
Hold the dates of August 4–13, 2024 or August 7–16, 2024, but do not book non-refundable airfare until we can call the program a go. Meanwhile, take a look at some tips on Booking Your Flights.