Play to Relax
One of the most effective methods for stress management is distraction. When you take your mind off of something that has become a stressor, it can enable you to more efficiently cope with the issue later on. Instead of fixating and letting the stress take over, play some games and unwind. They can take your mind off the issue and keep you productive and focused.
Games to Unwind:
---
Flow: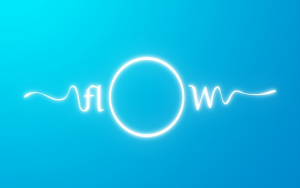 A calming game. You start as a tiny organism, and eat other organisms to get larger and more complex. Soothing music plays in the background while you manipulate your increasingly intricate organism.
How to play: Move your mouse around to where you want to go. Click to move faster.
---
Take a Walk: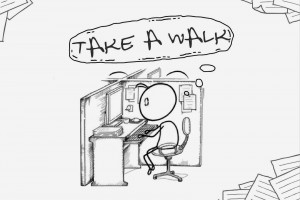 A simple animated game where you take your character on a walk. Highly recommended that you use headphones with this one. The music is original and nicely aligned with the game itself. It doesn't take too long to fully complete the game, and is incredibly calming and peaceful. Great for lessening stress and increasing focus.
How to Play:
Use the arrow keys and continue right. Use the up arrow or "z" to jump over obstacles.
---
Casanova: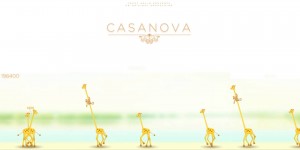 In this game, you are a little giraffe named Casanova. As you run, your only goal in the game is to meet the other giraffes for a kiss! You can collect some floating bonuses along the way – but this cute game is almost a guaranteed smile. This is available online and on Android for free, and for $0.99 on iOS. (On GooglePlay, you need to type in "Casanova lycying" to have it as the first result)
How to play: Click to raise the giraffe's head, release to lower.
---
Little Wheel: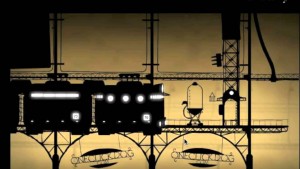 A point and click game with an interesting, engaging story line that takes max 15 minutes to play. It seems as much of an art piece as it does an online game. A city of robots suddenly loses power, and it is up to your robot to go across town and get the power back on. A great game if you're feeling like you need a distraction without draining too much time.
How to play: Point and click at the objects that are highlighted to restore power.
---
Fireboy and Watergirl: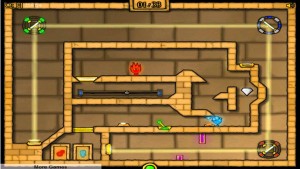 This is a puzzle game that takes a while to fully complete. There are 40 levels total, and you will be able to leave the game and come back to play more levels no problem. You play as both Fireboy and Watergirl, with the ultimate goal of reaching the final doors in each level. There is a fair amount of lever-switching, box-pushing, light-guiding, and other tasks – but don't worry! This game is very laid-back, has no limit on "lives," and even provides a walkthrough link if you're really in need.
How to play: A one or two-player (same computer) game. You use the arrow keys to control Fireboy, and ASWD to control Watergirl. Watergirl needs to avoid fire, and Fireboy needs to avoid water (but the characters can be near each other).
---
Bejeweled: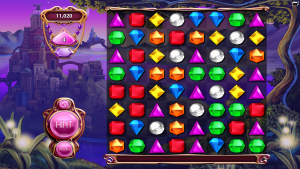 An oldie but a goodie. It's your classic match three game. This keeps it simple and fun. Match three or more jewels in a row. Available online, GooglePlay and iOS.
How to play: Click and drag a jewel towards another to switch their positions. Must be next to one another.
---
Flower Reaction: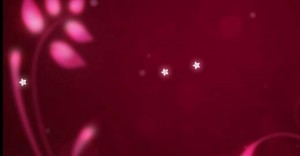 Bright & slow music plays in the background as you play. In this game, the goal is to enlarge as many flowers as possible through a chain reaction. You place your orange flower anywhere on the screen, and it will expand. Any flowers that touch it will also expand, and any that touch these will expand – creating a chain reaction.
How to play: Move your mouse around to the desired spot, click, and watch the flower reaction.