Counseling Center COVID-19 Updates:
Updated Counseling Center Services
The Counseling Center is working to adapt services to meet your needs during this difficult and unusual time. To protect the health of students and staff, we will no longer provide in-person services at Boe House after Friday, March 20th. This will remain in effect for the remainder of the academic year or until in-person classes resume on campus in the fall. However, we will continue to offer support services for both current clients and for students who have no prior contact with the Counseling Center.
Accessing Counseling Center Services:
Summer Services: A student that is looking for summer services through the Counseling Center must meet one of the criteria listed:

Working a summer job for the college
Doing summer school at the college and/or living on campus this summer
The student must live in the state of Minnesota

To schedule a session, please email Alyssa at:  counselingcenterboehouse@stolaf.edu.
A student may also email the Counseling Center for  outside resources if they do not meet the summer services criteria.
Let's Talk: Let's Talk services have ended for the school year but will resume again in fall.
Managing COVID-19 Concerns:
We have compiled some strategies and suggesting for students struggling with concerns regarding this pandemic. See our COVID-19: Managing Concerns page for more information.
Mental Health Crisis and Emergency Resources:
If you are in immediate danger, please call 911 or present to the nearest hospital emergency department.
Our Emergency page on this website has been updated with emergency resources for students on and off of campus.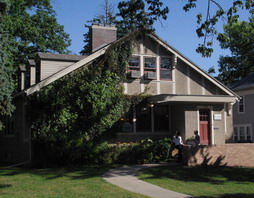 Boe House Counseling Center was established by St. Olaf College to enhance the personal growth and development of its students. We support students in their academic pursuits and facilitate personal and interpersonal learning and growth. Our programs are preventive as well as remedial.
We offer a variety of services and programs, including individual counseling, group counseling, workshops, testing, consultation and referrals.  Services are provided without cost to all currently enrolled St. Olaf students, and we follow the ethical and confidentiality guidelines of the Minnesota Board of Psychology.