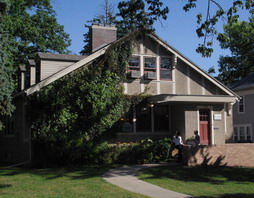 Boe House Counseling Center was established by St. Olaf College to enhance the personal growth and development of its students. We support students in their academic pursuits and facilitate personal and interpersonal learning and growth. Our programs are preventive as well as remedial.
We offer a variety of services and programs, including individual counseling, group counseling, workshops, testing, consultation and referrals.  Services are provided without cost to all currently enrolled St. Olaf students, and we follow the ethical and confidentiality guidelines of the Minnesota Board of Psychology.
---
After hours please contact your JC, RA, Area Coordinator, or one of the following:
(877) 399-3040
The Mobile Crisis Team is available 24 hours a day, 7 days a week, for mental health crisis assessment and management.
911
(507) 786-3666
text "MN" to 741741
Free support at your fingertips, 24/7.
1 (800) 273-TALK (8255)