Counseling Center Services: Interim 20/21
Due to restrictions related to our professional licenses, we are unable to provide therapy over Interim to any individuals who are not physically located within the state of Minnesota. However, we want to let you know about a NEW and EXCITING service we are offering virtually during Interim to any interested students regardless of physical location.

Re-Imagining Boe House is a seminar series offered daily throughout interim for all students. While it is not therapy, it is an opportunity for students to continue addressing issues of mental health and personal growth.  Learn more about this exciting series>>
Psychotherapy services will still be available virtually for enrolled students who are physically in the state of Minnesota.  The table below shows the availability of services at Boe House over Interim:

Counseling Center Services: Spring Semester, 20/21
To continue protecting the health of students and staff, we will continue offering our services virtually in Spring Semester. This will remain in effect until further notice.  Please note, we are not able to offer psychiatric services this Spring.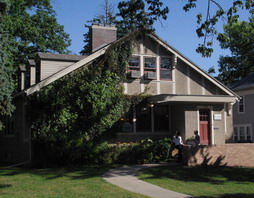 General Information
Boe House Counseling Center was established by St. Olaf College to enhance the personal growth and development of its students. We support students in their academic pursuits and facilitate personal and interpersonal learning and growth. Our programs are preventive as well as remedial.
We offer a variety of services and programs, including individual counseling, group counseling, workshops, testing, consultation and referrals.  Services are provided without cost to all currently enrolled St. Olaf students, and we follow the ethical and confidentiality guidelines of the Minnesota Board of Psychology.
Mental Health Crisis and Emergency Resources:
If you are in immediate danger, please call 911 or present to the nearest hospital emergency department. Please visit our Emergency page for resources for students one and off campus.
Managing COVID-19 Concerns:
We have compiled some strategies and suggesting for students struggling with concerns regarding this pandemic. See our COVID-19: Managing Concerns page for more information.