Basic Information
Re-Imagining Boe House is a series of virtual seminars led by Boe House staff therapists covering a range of topics relevant to St. Olaf students during this month of distance learning. These psycho-educational seminars are not therapy. Rather, they are designed to provide students with useful information about psychological topics that students can apply to their own situations. Students can participate as much or as little as they wish.  The central feature of these seminars is a three-part series on anxiety that repeats weekly (Tuesday-Thursday). Any student who struggles with anxiety is encouraged to attend all three sections of this series sometime during interim if possible. Seminars offered on Mondays and Fridays cover a diverse range of topics relevant to our current pandemic reality (see calendar below).
When: Daily (Monday-Friday) from 3:30-4:30 pm CST beginning January 4th and ending January 29th
Who: All enrolled students regardless of physical location or prior connection with Boe House.
How to Connect: All seminars are offered via Zoom and use the same Zoom link each day. For our reporting and program development purposes, students will be prompted to sign-in prior to each session.
https://stolaf.zoom.us/meeting/register/tJcrcu-urzgqEtE3eXqdv9EEAXKVhp4p1N5h
–OR–
Meeting ID: 936 5661 3085       Passcode: 195065
This Week's Schedule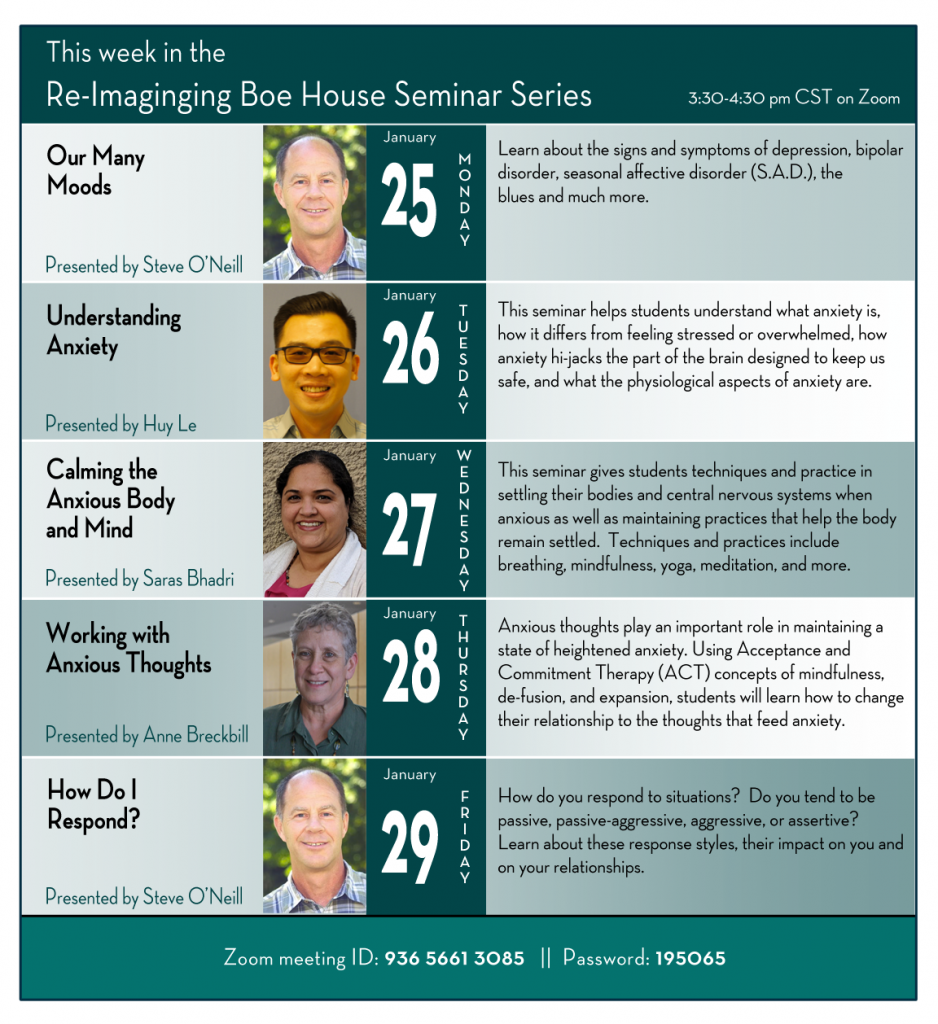 Back to Top
Full Schedule for Interim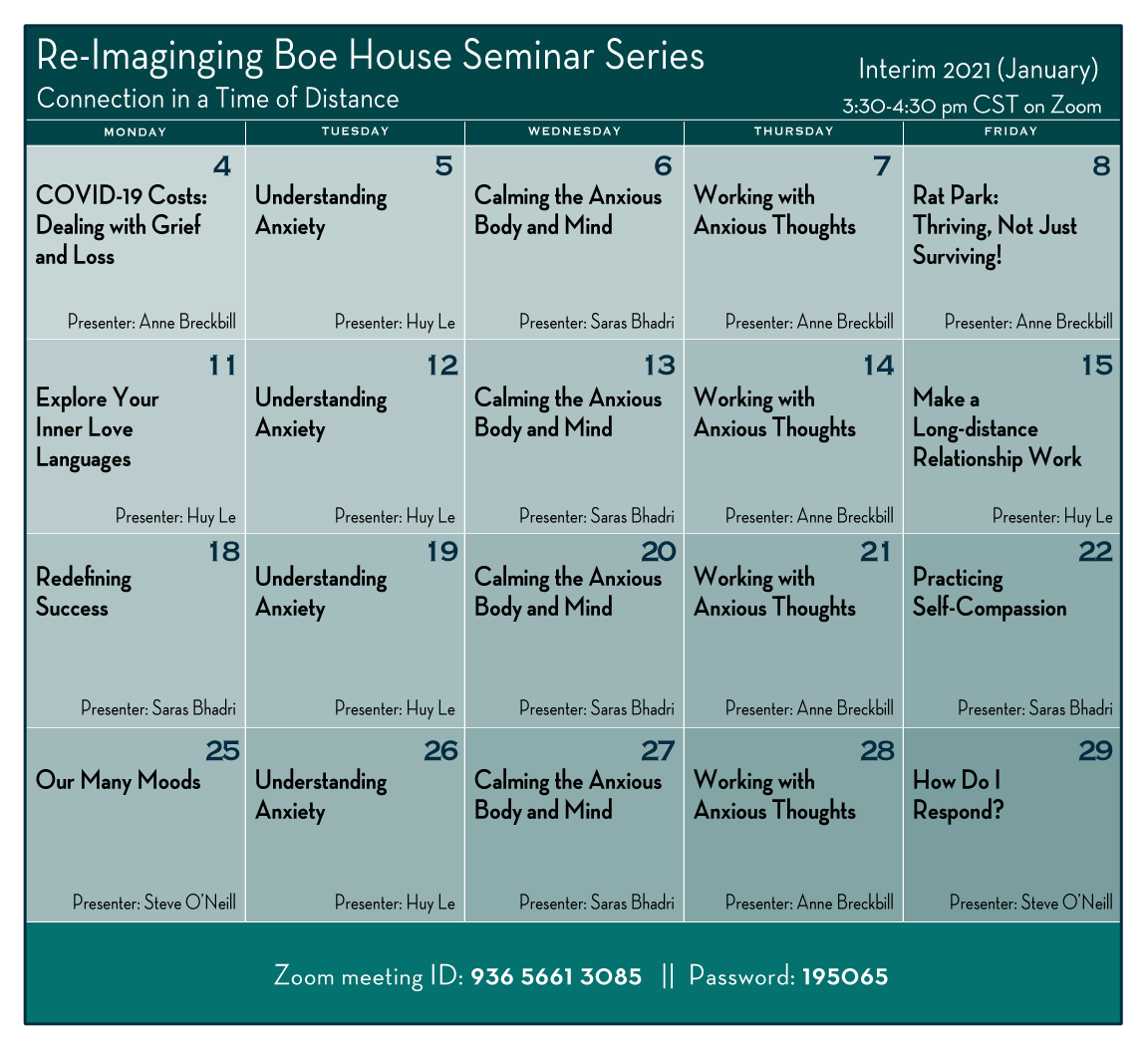 Seminar Schedule and Details
This downloadable document is a full schedule of the seminar series with presenter, topic and description details for each seminar.
Re-Imagining Boe House Seminar Series: Connection in a Time of Distance – Full Schedule (PDF)