St. Olaf College challenges students to excel in the liberal arts, examine faith and values, and explore meaningful vocation in an inclusive, globally engaged community nourished by Lutheran tradition.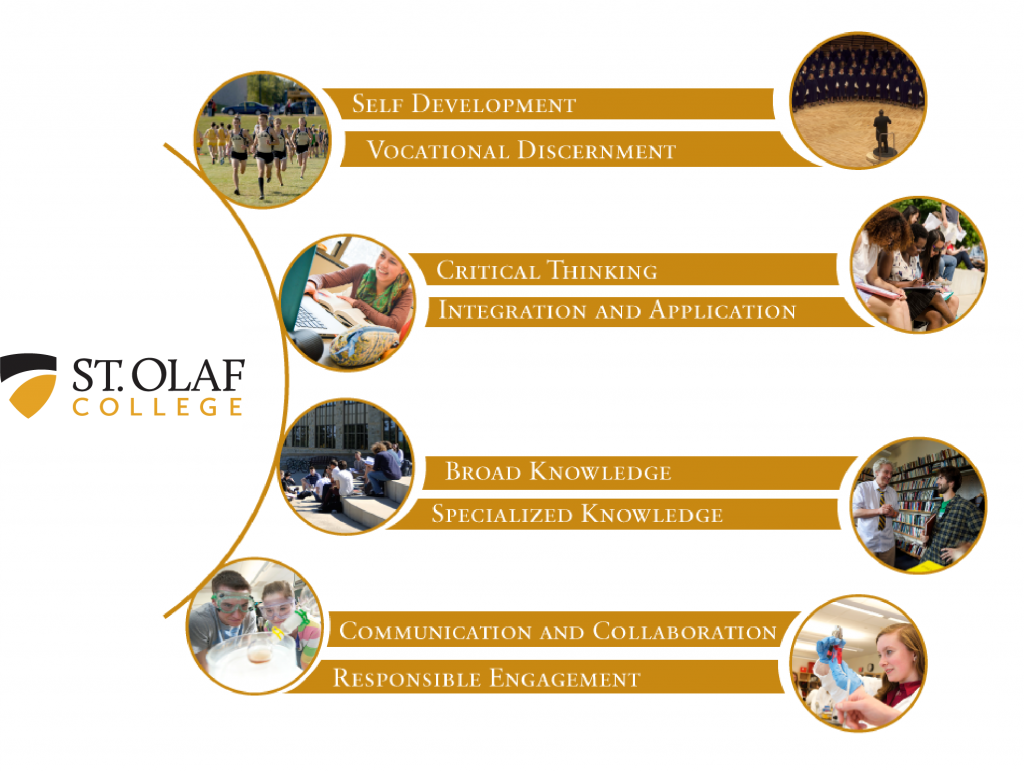 A St. Olaf education embraces the entire undergraduate experience. Students learn not only in the classroom, but also in residence halls, rehearsal rooms, practice fields, worship services, student employment, and community organizations. These diverse learning opportunities work together to help students achieve a comprehensive set of college-wide learning goals ("STOGoals"), no matter what major, General Education coursework, off-campus programs, or co-curricular experiences they may choose. A comprehensive description of the eight STOGoals, along with skills and experiences associated with each, can be found in the menu above.
The Office of Institutional Effectiveness and Assessment (IE&A) gathers evidence every year concerning these college-wide student learning outcomes, with a mix of direct evidence concerning students' knowledge, proficiencies, and values, and indirect evidence concerning students' experiences, perceptions, and attitudes. To learn more about assessment at St. Olaf, visit the IE&A website.