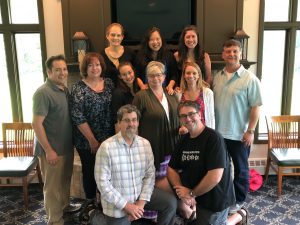 Welcome to Psychology, the science of mind and behavior. As a discipline, psychology combines natural science and social science, and the St. Olaf Psychology Department includes faculty and courses that span the breadth of psychology including behavioral and cognitive neuroscience, clinical, cultural, developmental, personality, and social psychology. We highly value both teaching and undergraduate research and have an endowment fund to support research with students. As one of the largest majors on campus, we graduate approximately 60 majors each year. Many faculty members have interdisciplinary interests as well, with connections to a variety of St. Olaf programs such as Asian Studies, Computer Science, Environmental Studies, Family Studies, International Studies, Linguistics, Neuroscience, and Women's Studies. The Department is housed in the Regents Hall of Natural and Mathematical Sciences, a state-of-the-art facility that opened in the fall of 2008.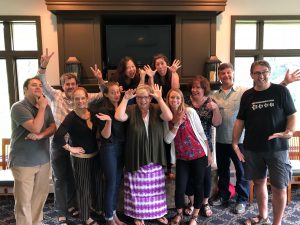 Many of our graduates go on to earn advanced degrees in a variety of psychological subfields (e.
g., clinical, counseling, cognitive, developmental, learning, physiological, and social psychology, in addition to various areas of cognitive science, neuroscience, and primatology). Others find their major serves them well in the study of law, medicine, education, economics, or theology. Those who work in industrial research, business, or personnel also find a psychology major is good preparation for the challenges they face.