Olaf W. and Juta R. Millert Memorial Speaker Series in Psychology
Talk Title: "Ordinary Magic Revisited: Reflections on Resilience in the Wake of COVID-19"
Speaker: Dr. Ann Masten, Regents Professor and Irving B. Harris Professor of Child Development at the University of Minnesota
Date/Time: Monday April 11, at 3:30 pm in RNS 150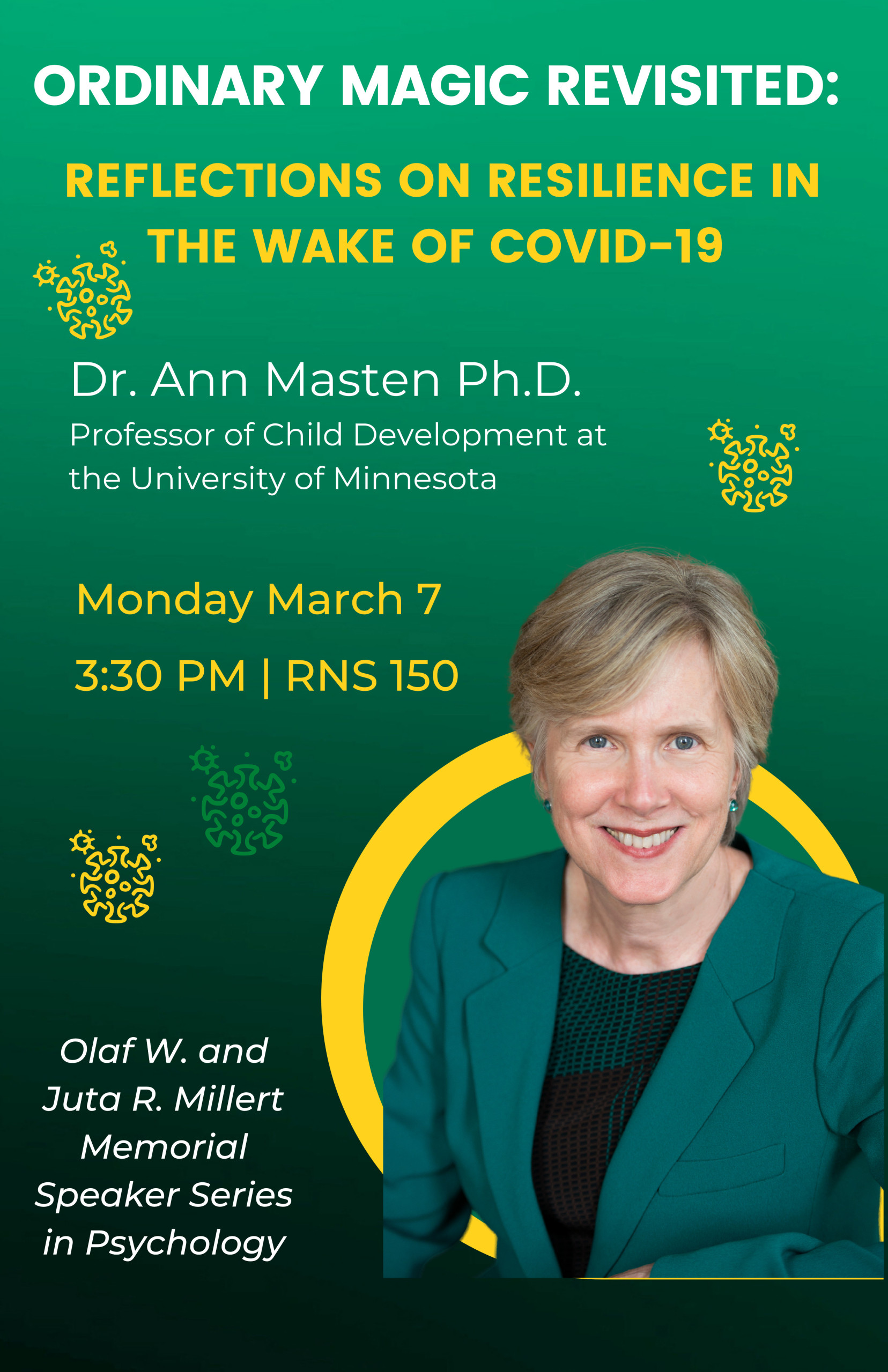 Abstract: Interest in resilience has surged in these perilous times, as global challenges rose from a lingering pandemic, economic instability, structural racism, political unrest, and rising threats related to climate change. In her presentation, Professor Masten will highlight what decades of research has revealed about resilience in children and families, how emerging observations on resilience during the pandemic align with the earlier findings, and reflect on the implications of what we have learned for efforts to foster resilience in children. She will explain why she favors defining resilience as the capacity of a system—whether it is a child, a family, or a community—to adapt successfully to challenges that threaten the function, survival, or development of the system. Nurturing and sustaining resilience in children depends on many systems beyond the individual capacities of the child: caregiving, family, education, and multiple community systems, as well as policies that support the systems that support children. Dr. Masten will describe the "short list" of common resilience factors documented by global studies, representing the "ordinary magic" of basic but powerful adaptive systems that operate to prepare for, cope with, and recover from adversity. She will discuss the implications of resilience science for understanding and addressing the risks posed by COVID-19 to child development.
Psych Club Speaker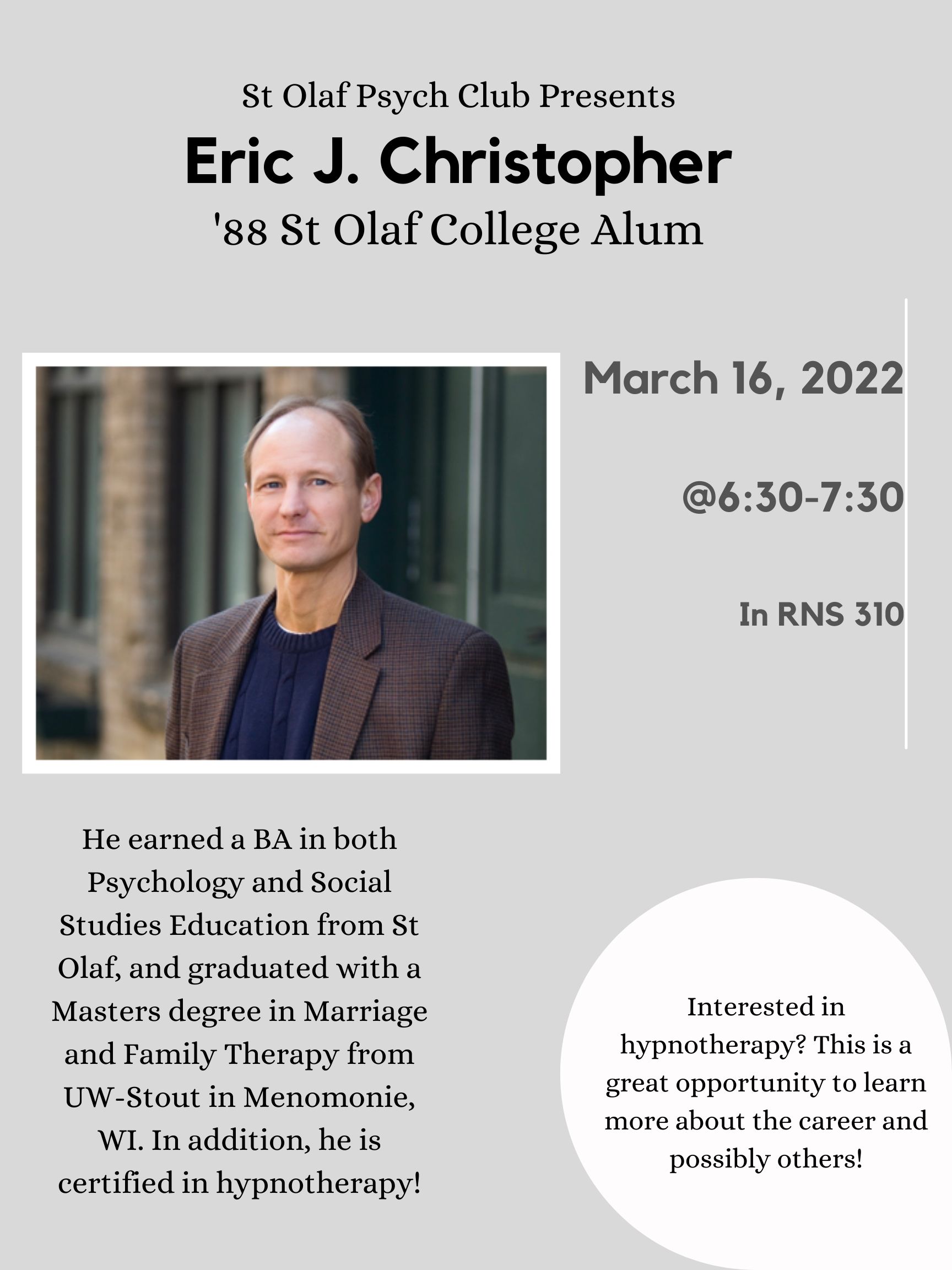 Speaker: Eric J. Christopher, '88 St. Olaf graduate
Date/Time: Wednesday, March 16, RNS 310 at 6:30pm
About:
Eric J. Christopher is a St. Olaf grad and will be coming to talk about his profession with degrees Psychology and Social Studies. Masks will be worn at all times during this event.
Psych Club Ice Skating
A week from today on March 6th, Psych Club will have an ice skating event down at Skoglund. From 3-4pm we will skate, mention other upcoming events and collaborations for the spring term, and offer some goodies! If you plan on attending, please click here to fill out a form.