Welcome to this section of our Department Pages that highlights the celebration of 40 years of social work at St. Olaf College in 2017 and 2018!
The Social Work Program at St. Olaf will soon reach 40 years of fulfilling our mission – to prepare liberally educated professional social workers to ethically serve diverse populations and to promote a lifelong commitment to a just global community. Save the date to gather with us on the Hill during Homecoming and Family Weekend 2018 to celebrate this milestone!
Leading up to this celebration, we are thrilled to remind you of an exciting opportunity to help us continue this important work. One of the founders of social work at St. Olaf, Naurine Lennox, has generously established and endowed the Social Work Founders Fund. The fund supports opportunities for social work students who present their research at conferences, travel to distant field practicum sites, study abroad related to social work education – and aids those with particularly challenging financial concerns.
To honor the contributions social workers make – especially those shaped by their liberal arts and social work education at St. Olaf – the Social Work Program invites grateful alums and other friends to join Naurine and reach our goal of $80,000 or more in this endowment by our anniversary in 2018 ($2,000 for each anniversary year). Every gift makes a difference and several have already contributed [thank you – you know who you are!]. When you make your gift, be sure to designate it for the Social Work Founders Fund.
In anticipation, we are sending out quarterly e-newsletters to all social work alums, and others who are interested. Maybe you completed another major at St. Olaf, and then went into social work? Maybe you are not an actual social worker, but affiliate with the profession through the work you do? Maybe you just hang out with social workers, because, as Susie likes to say "social workers are the cool people"? And maybe you're thinking about changing careers because "Social Workers Make America Care Again" (NASW, 2017)? Whatever your reasons, check back here often for updates on what is happening in the program at St. Olaf and where in the world our graduates are doing good and doing well. And if you want to be certain to receive the newsletter and any updates, make certain your information is current with Alumni and Parent Relations
Alumni planning committee
Kristin Wilson '91
Tom Balsley, '05
Chang Dao Vang, '11
Lakresha Williams, '15

Draft schedule for 40th anniversary celebration events:
Wednesday, September 19:  Eric Grayvold '09
Thursday September 20: Kimmy Meinecke '92
Chapel services with SW alumni speakers (streamed live on St. Olaf site)
Friday September 21: Evening gathering at a place in town if some are interested
Saturday September 22: (all in newly remodeled-you-won't-recognize-it Holland Hall!)

2:00: Opening reception
2:30: Public talk by Sean Thomas-Breitfeld, '01; CEU certificate of attendance available
3:30 – 4:30: Roundtable conversations on areas of work/vocation/practice
5:30 – 6:30: Social time with hearty appetizers – awarding of the Genesis Award for Creative Leadership in the Global Community
6:30-ish Informal gathering at Mary's house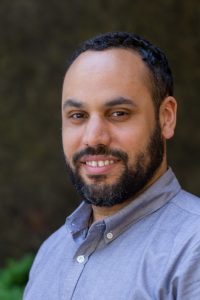 Sean  Thomas-Breitfeld, '01, Social Work and American Racial & Multicultural Studies, will give a public lecture on September 22 @ 2:30 PM.
Read our earlier newsletters to find out what your colleagues, and professors are doing.