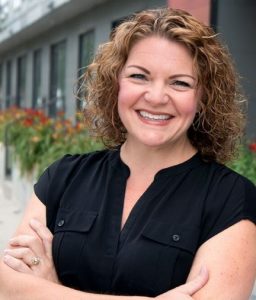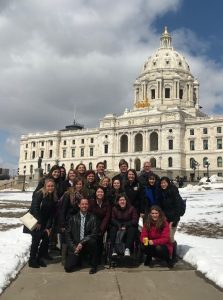 Congratulations to Holly Sairsingh, DSW, LCSW, (St. Olaf BSW '09) for her work in this Military Medicine article.  We are so proud of your accomplishments, Holly!
https://academic.oup.com/milmed/advance-article/doi/10.1093/milmed/usx065/4781645
Social Work Practice With Latinos Conference October 18 & 19, 2018
https://www.lswo2018.org/

NASW scholarships/fellowships, career fair, and national meeting volunteer opportunities
Lifetime Achievement
Naurine Lennox '64, associate professor emerita of social work and family studies, was awarded the 2015 Lifetime Achievement Award from the Minnesota chapter of the National Association of Social Workers. She was nominated by Professor of Social Work and Family Studies Mary Carlsen '79.
The award recognizes Naurine's founding of the social work program at St. Olaf College and her lifelong commitment to students, faculty, field supervisors, and other community partners. It also recognizes her role in the early development of the National Institute for Social Work and Human Services in Rural Areas and the Social Work in Latin America semester program in Cuernavaca, Mexico.
"Dental Disparities among Low-Income American Adults: A Social Work Perspective" in Health and Social Work by Hannah MacDougall '11
Social work poetry by Adriana Fuentes '17:
Look up in the Sky
The Miracle Question
Family Studies 261 students team up with Rice County
http://www.southernminn.com/faribault_daily_news/news/local/article_c1d84bbd-469d-5f43-9533-dcc8b0b5aff8.html
Social Workin' — an original song
Check out this "social work" take on Beyoncé's popular Flawless as created by Kate Panning '15 and Claire DeWind '15. The song is divided using short excerpts from speeches given by faculty members Mary Carlsen and Susie Smalling.