The Board of Leaders are responsible for planning and coordinating many SSS activities such as the Ice Cream Social, the Senior Advice Night and First-Year events. In addition to these tasks, the Board of Leaders will promote leadership and campus activity within the SSS community. The Board of Leaders will expand and strengthen the relationship between SSS with the broader St. Olaf community establishing a voice that will be very important for our program.
In attaining this goal, the 12 members serve on committees that help SSS collaborate with various offices on campus.  Currently, there are 4 committees: Mentoring Committee, Public Relations Committee, Alliance Committee, and Executive Committee. Each committee has specific goals and through collaboration with one another, they will ensure the success of the board in reaching its goal. Each committee reports every week with an update at the Board of Leaders' weekly meeting on Mondays from 3:15 pm-4:15 pm in Tomson Hall 108.
All SSS students can come to the Board of Leader meetings. We welcome your ideas and we would love to have you join us. Please contact Sophia McComb, Paula Sannes, or a Board member if you would like to learn more about the SSS Board of Leaders.
---
Meet the 2022-2023 SSS Board of Leaders
Executive Committee
The board members on this committee communicate with the President, Deans of the College, faculty, and staff. Their duties include inviting the administration to special SSS events, coordinating the weekly Students of the Week and organizing a community service project in  Northfield . This committee is also responsible for leading the weekly meeting, taking/sending minutes and sending BOL meeting reminders. As well as coordinating the Faculty Awards each semester while overseeing all SSS events/activities.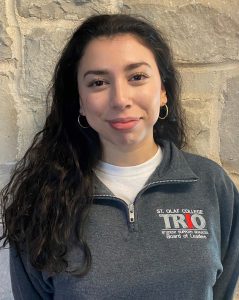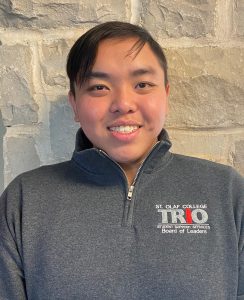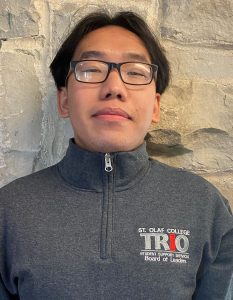 Alliance Committee
The board members on this committee work closely with the Piper Center, SSSD and Carleton TRIO SSS staff in organizing activities for SSS students. Their duties include promoting Piper Center workshops within SSS, collaborating with SSSD on events and bridging the SSS communities at St. Olaf and Carleton. They create community dialogue by posting weekly engaging questions on the SSS Chalkboard and on the SSS social media pages. They also assist with First Generation Celebration Week, TRIO Talks, and coordinate one activity each semester with each community listed above.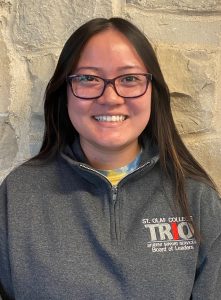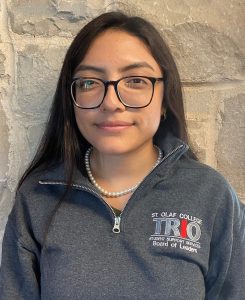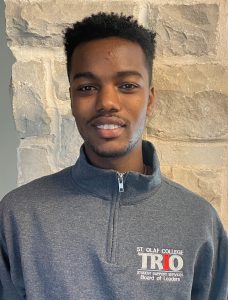 Public Relations Committee
The board members on this committee work to promote SSS events and activities. Their duties include managing photo database, creating fliers and posters for SSS events, and distributing email announcements for program activities. This committee also creates the Students of the Week flyers and post on the SSS social media accounts and update the SSS Activity Bulletin Board. Furthermore, the help to organize the "Save TRIO" postcard campaigns held each semester.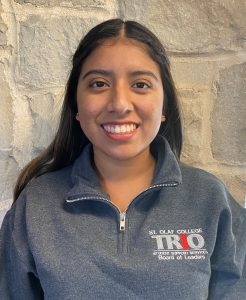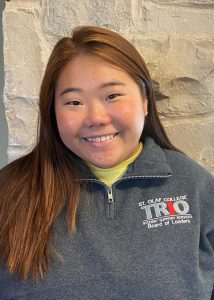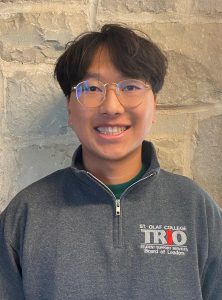 Mentoring Committee
The board members on this committee serve as a role model and work closely with the incoming first year SSS students. Furthermore, committee members coordinate a mentoring program pairing all the first year students with a Board of Leader. Their duties include, organizing one monthly activity and topic with mentee (three total per semester). Create an attendance tracking system for these monthly activities. Overall, this committee engages with first year students during SSS events/activities, encouraging them to stay active participants of SSS and the broader St. Olaf community.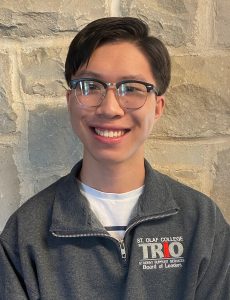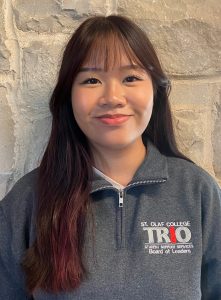 Overall Responsibilities of a Board of Leader:
Serve as a positive role model for all SSS students
Plan and coordinate SSS activities throughout the academic school year such as: Social Events, Cultural Events, Information Sessions, Class Activities, and Alumni Events
Attend weekly Board of Leader Meetings
Work in the SSS office
Attend training during Week One, attend the Board of Leader Retreat, and mandatory SSS events (to be determined by SSS staff) throughout the academic year
Serve on one of the four committees and provide a report at the weekly meeting