South Africa has many stories to tell. One is of the megadiverse wildlife and how it's being protected. We'll stay two nights at Hluhluwe-Imfolozi Game Reserve, heading out on safari to experience this piece of South Africa, and learning from the guides and rangers of the challenges they face balancing tourism with wildlife preservation.
The country also has a human story to tell. We will venture beyond the flora and fauna and begin to examine South Africa's culture and history. Thirty years after the end of apartheid, South Africa continues to define its cultural identity while dealing with the myriad issues stemming from transitions in the economy, politics and social justice. We will attempt to understand contemporary realities stemming from the country's recent history, including a possible visit to a Township and conversation with locals.
Not to be overlooked, we will explore the country's natural beauty. Recognized as one of the most beautiful cities in the world, Cape Town is set between Table Mountain and sandy Atlantic beaches. The oldest city in southern Africa, its history is reflected in the varied architecture including Cape Dutch, neo-Gothic, Muslim, Victorian and Georgian. We will experience the city's natural surroundings, vineyards, and historical sites.
We're working on the details – please check back soon!
This tour is likely to start in Johannesburg and end in Cape Town. The dates of June 1-15 include international travel. We're working on confirming the itinerary, though, so please check back soon!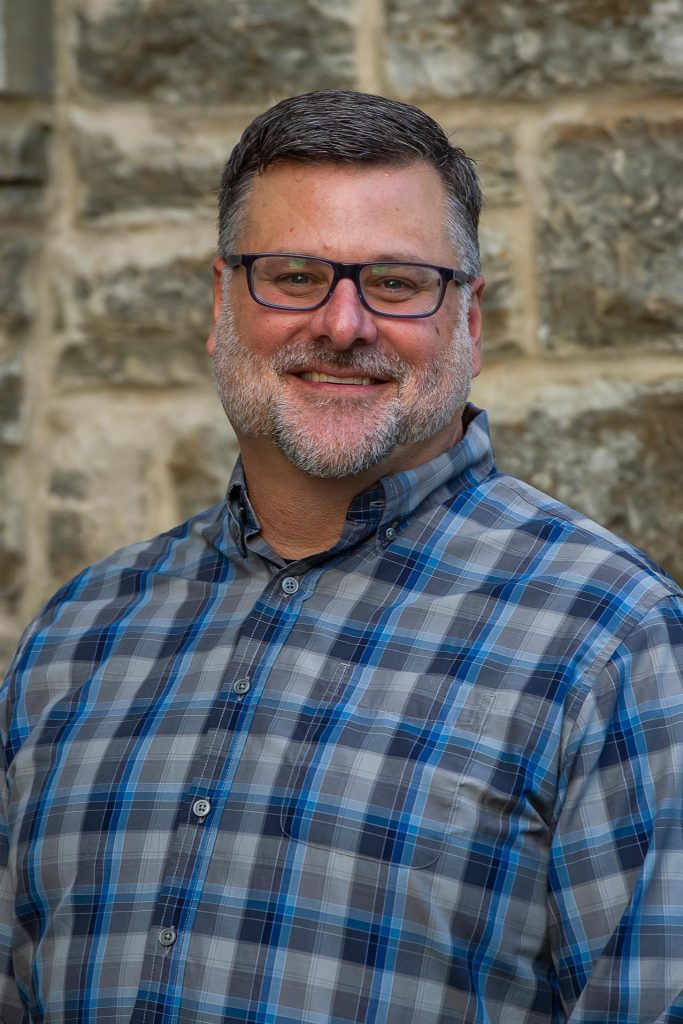 As the Sr. Associate Director in the Piper Center for Vocation and Career at St. Olaf College, Bryan leads the Center's external relations strategy and programming, including employer relations and on-campus recruiting. He oversees career coaching and advising to students interested in careers in business, government, foreign affairs, and public policy. 
Bryan has a background in both higher education and corporate environments and enjoys coaching students to leverage their academic, internship, and extra-curricular achievements to obtain career and personal success.
Before joining the St. Olaf community, Bryan served students in the School of Business Administration at the University of Vermont in Burlington, VT where he worked primarily with international students and students studying abroad. He has also worked in a variety of academic and international advising roles at several colleges and universities including Georgia Tech, Bellevue University, and Burlington College. Prior to his career in higher ed, he worked in consulting and insurance fields.
He has lived, worked and studied many time in Germany and has a particular interest in all things international. He speaks some German and enjoys travelling and learning about new cultures and experiences. In his free time, he enjoys singing, playing the piano, cooking, theater, gardening and spending time with his family.
Bryan is a native of Gettysburg, Pennsylvania but has lived and worked in New York City, NY; Philadelphia, PA; Washington, DC; Atlanta, Georgia; Omaha, NE; Burlington, VT, and Munich, Germany. He is happy to now call Northfield, Minnesota his home along with his husband and 11-year old son.
He earned his B.A. in International Relations and German from Ursinus College (Go Bears!) and a M.Ed. in Higher Education Leadership from Penn State University. In addition, Bryan is certified as a Global Career Development Facilitator (GCDF), a joint certification of the National Career Development Association (NCDA) and the Center for Credentialing & Education (CCE). Additionally, he completed the NACE Management Leadership Institute, a program for leaders in the career education field. He is also a certified practitioner of the Myers-Briggs Type Indicator (MBTI) and the Strong Interest Inventory (SII). 
Join us for this unique opportunity to experience a country that will leave an impression on you, and attend several St. Olaf Choir performances.
Movement between cities by private motor coach. Within each city and at cultural/historic sites we'll get around on foot, requiring a lot of walking and standing. You should be capable of walking up to five miles per day over possibly uneven terrain, of climbing stairs that may not have handrails, of climbing in and out of various types of transportation, of keeping pace with an active group of travelers on long days of traveling, of dealing with the emotional highs and lows that can occur when experiencing different cultures, and of traveling with a group for several hours each day.
Hotels will be centrally-located, tourist class (three or four star) with private baths, air conditioning, and English-speaking staff.
We recommend you be fully vaccinated against COVID-19, including any recommended boosters for your age or health group, before departure. You should plan on seeing your family physician or a travel doctor at least four to six weeks prior to departure, preferably earlier, to talk about recommended vaccinations for this destination. For more information on travel health, visit cdc.gov or who.int.
The travel insurance included in your trip price covers illness overseas, including covid. You can read more, including the full FAQ and a Summary document, on our Travel Insurance page.
We're working on the itinerary and trip price. Please check back soon!
This schedule is TENTATIVE and will be based on payments St. Olaf College must make to tour vendors to guarantee group rates. We highly recommend that you purchase additional trip cancellation insurance at the time of registration to recover your payments should you need to withdraw from the tour.
Deposit due:                          $500 upon registration
Refund if you cancel:          Full refund ($500) until November 1, 2023. If the deposit is made after November 1, 2023 there is no refund.
Balance due:                         March 1, 2024
Refund if you cancel:          None, unless the tour is full and your place can be resold
Cancellations must be in writing.
Read the Terms & Conditions and Release & Waiver (in draft stage).
Review the latest information on recommended immunizations from the Centers for Disease Control (CDC).
Look at the International Travel section of the U.S. State Department, including Before You Go, Country Information, While Abroad, and Emergencies.
Check your passport to ensure that it has at least 6 months' validity past the tour return date. Should you need to renew, visit the U.S. State Department for instructions.
Take time to prepare for your adventure by checking out a variety of resources, including frequently asked questions, general health information, included travel insurance, safety overview, and more.
Put a hold on your calendar for a couple of weeks immediately after Memorial Day. Even after we confirm the itinerary and dates, you should not book non-refundable air until we can confirm the tour is a go.