The Writing Desk helps St. Olaf students write clearly, convincingly, and confidently to effectively engage in academic conversations. Tutors listen, ask questions, and provide guidance for any writer, on any paper, at any stage of the writing process. The Writing Desk is committed to supporting writers, not just improving papers.
In a tutoring session, you may work collaboratively with your tutor to:
Brainstorm ideas

Strengthen arguments

Develop evidence

Organize paragraphs

Learn to identify and correct patterns of error on your own
Hours: Mon – Thurs 9am-10pm; Fri 9am-5pm; Sun 12pm-10pm.
Locations: all writing tutoring appointments during fall 2020 will be held virtually on Google Meet. You will receive a Meet link when you sign up for an appointment; if you can't find your tutor at your scheduled time, just click on the "drop in tutoring" link below.
Click here to meet our tutoring staff. Please make appointments at least 1 hour in advance, otherwise click on our drop-in tutoring link anytime during our regular hours. One or more tutors are available in the drop-in to support you. Thank you!
To join these Google Meet rooms, you must log in with your St. Olaf-provided Google account. Be sure that the top-right corner of the window says "username@stolaf.edu", not "username@gmail.com"!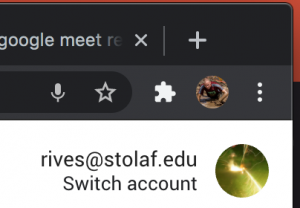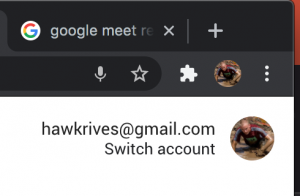 Inclusivity Statement
The tutors at the St. Olaf Writing Desk and Speaking Space believe that all voices and dialects are important and valuable in the academic conversation, and we believe tutoring can promote social justice. We are committed to creating a space where students and tutors of all backgrounds一in terms of race, ethnicity, color, creed, nationality, gender, gender identity, gender expression, sexuality, age, religion, marital status, veteran status, socioeconomic status, ability, education, and linguistic background一can feel confident expressing themselves through writing and speaking. We expect students and tutors to model respect and cultural humility.