Recent Student Achievements
Jay Xiong '10 has been elected to serve in the Minnesota House of Representatives, district 67B. Xiong was an Asian Studies major at St. Olaf. Congratulations, Jay!

Alison Curry '19, a Chinese and Social Work double major, was recently featured as an "Ole in Action" for her involvement with Chinese and athletics:
Curry is also conducting air quality research in Beijing, China, with support from the Luce Initiative on Asian Studies and the Environment (LIASE). To learn more about her research, click here.
Fulbright Grantees
Congratulations to the following students for recently receiving Fulbright awards!
Olivia Sullivan '18: Study/Research Award in China. Sullivan will investigate possible correlations between prenatal maternal behaviors and risk of Autism Spectrum Disorder (ASD) development in children in Tianjin, China. She will join an existing research team analyzing data from Tianjin Women and Children's Health Center, and will use observations, interviews, and data analysis to fill the research gap that exists on ASD in Asia. Sullivan was a Chinese and biology major with an education concentration.
Serena Calcagno '17: English Teaching Assistant in Taiwan. Calcagno was a biology major.
Mari McClelland '16: Study/Research Award in China. McClelland conducted research on forest tenure and national forest policy in China. In 2015, she was named a Udall Scholar for demonstrating leadership, public service and commitment to the environment. McClelland was an Asian Studies and Environmental Studies major.
Cameron Rylander '16: English Teaching Assistant in South Korea. He furthered his experience by engaging in K-pop dance performance and studying traditional Korean cuisine. Rylander was an Asian Studies major.
China Fellows
Aubrey Olson '18 and Hannah Matecko-Conti '18 are this year's China Fellow Interns, serving as college-level English instructors at East China Normal University in Shanghai. They write: "Our classes are going great so far! We are all settled in (paperwork/legalities included). We have also been keeping in touch with the St. Olaf students [studying abroad] here, and they seem to be doing well." Olson was a biology major and Chinese Studies concentrator and Matecko-Conti was a Chinese major.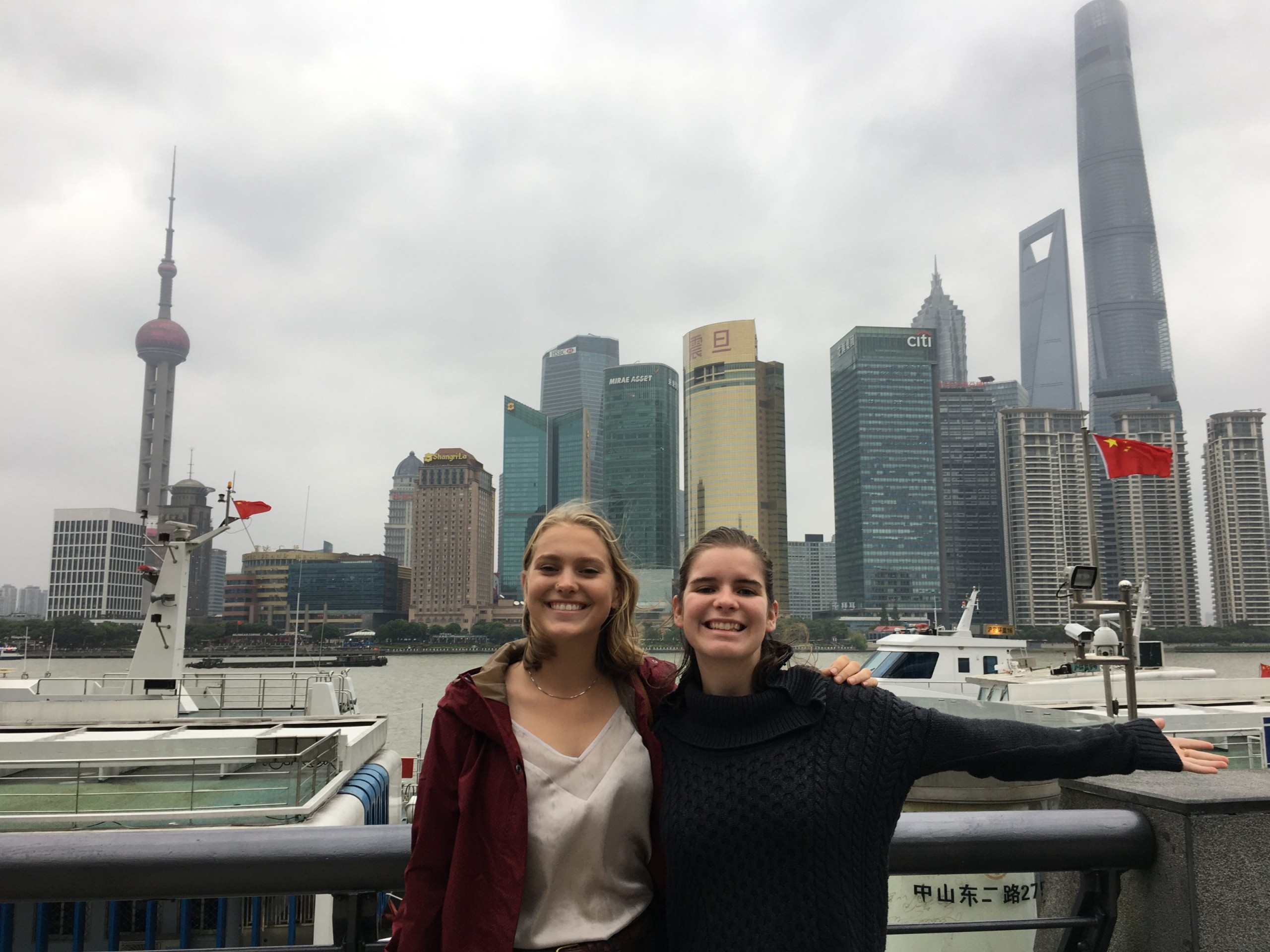 ---
Alumni
Alumni: we want to hear from you! Please fill out this short survey about your time since graduation.
Keep up with the department and your fellow alumni by liking our Facebook page!
Through the Piper Center, students can find more information about life after graduation from St. Olaf. They have prepared resources profiling recent alumni from the Asian Studies program, including representative First Destinations and alumni contact information.
See below for some information on what Asian Studies alumni have been up to since their time at St. Olaf.