Wendell Arneson: A Sense of Place
September 12 – October 26, 2014
Artist's Talk and Reception: Friday, September 12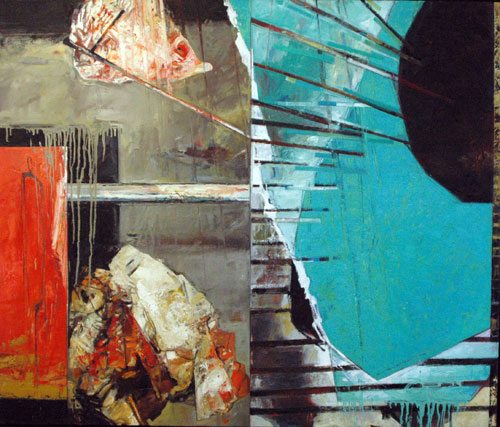 Wendell Arneson is a Professor of Art in the Department of Art and Art History at St. Olaf College, specializing in painting, drawing, and color design. This exhibition highlights drawings and paintings from Arneson's 2013-14 sabbatical. The works utilize a visual and conceptual tool of mapping to express ideas about memory, relationships, space, time and place.
Friday, September 12
5:00–6:30 p.m. Opening Reception
5:30 p.m. Gallery Talk with artist Wendell Arneson
Extended museum hours for Homecoming Weekend: 10am – 5pm, Saturday, October 4; 12pm – 5pm, Sunday, October 5. Closed October 11-14 for Fall Break.