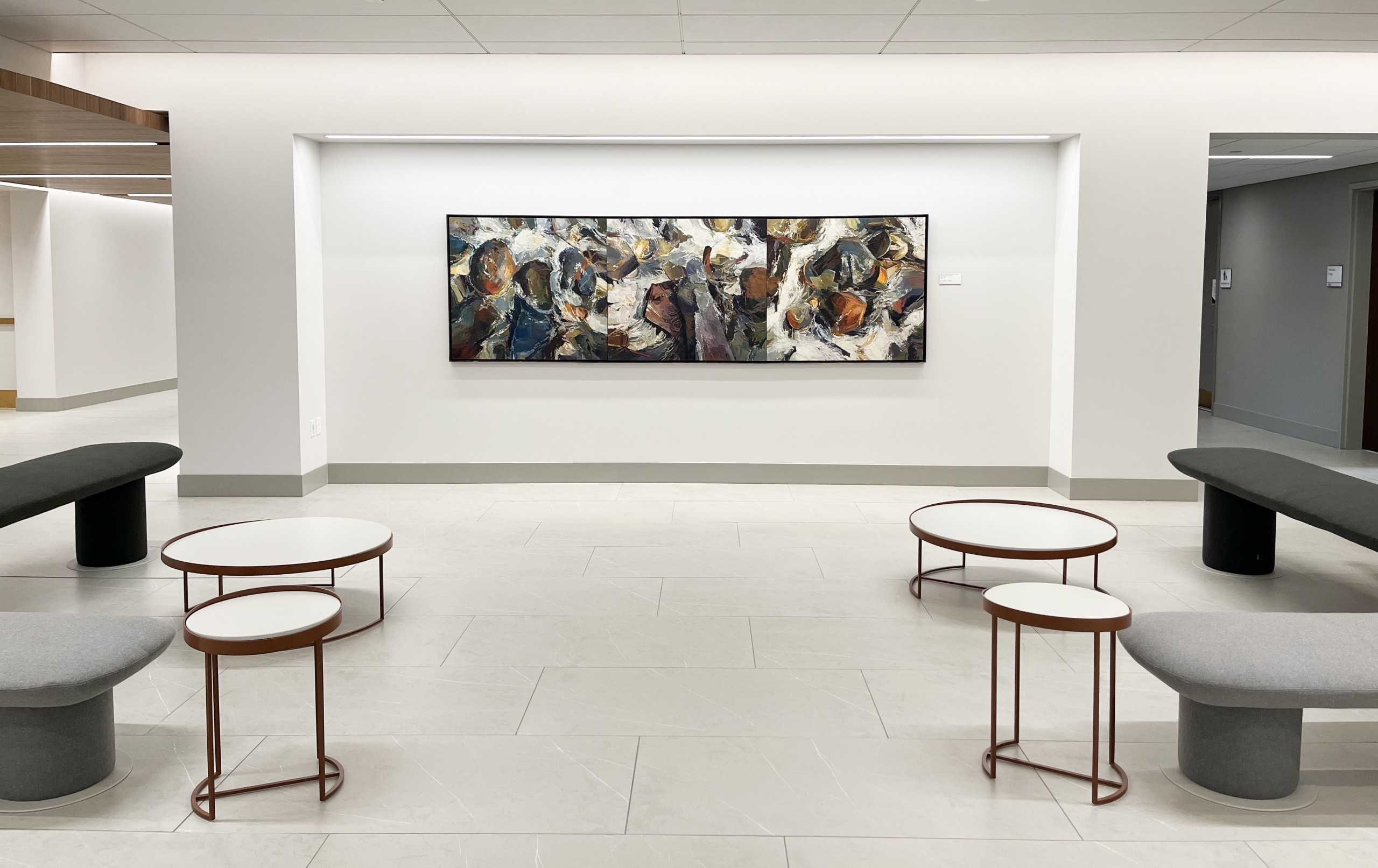 Almost all art you encounter on St. Olaf's campus is part of the Flaten Art Museum's collection. Collections Manager Krista Anderson-Larson oversees the care, display, and movement of artworks in the museum's collection on campus. For more information or questions, please contact Krista by email (ander38@stolaf.edu).
Campus Art Loan Program
The Flaten Art Museum runs a generous program in which faculty and staff of St. Olaf College can check out artwork from the museum's collection for display in their office space. If you are interested in getting artwork for your office, please fill out this form.