As part of its mission, the Flaten Art Museum provides St. Olaf students opportunities to get involved with a wide range of museum practices. Students can work with the museum through our student employment program, curate exhibitions, organize events, and serve as a student representative to the museum's Advisory Committee.

Student Employment Positions
Want to join the Flaten Art Museum team? Apply in April. Interview in May. Begin in September. First-time applicants must apply first for the Museum Attendant position. Returning Flaten Art Museum student employees may apply for other roles.
Student Research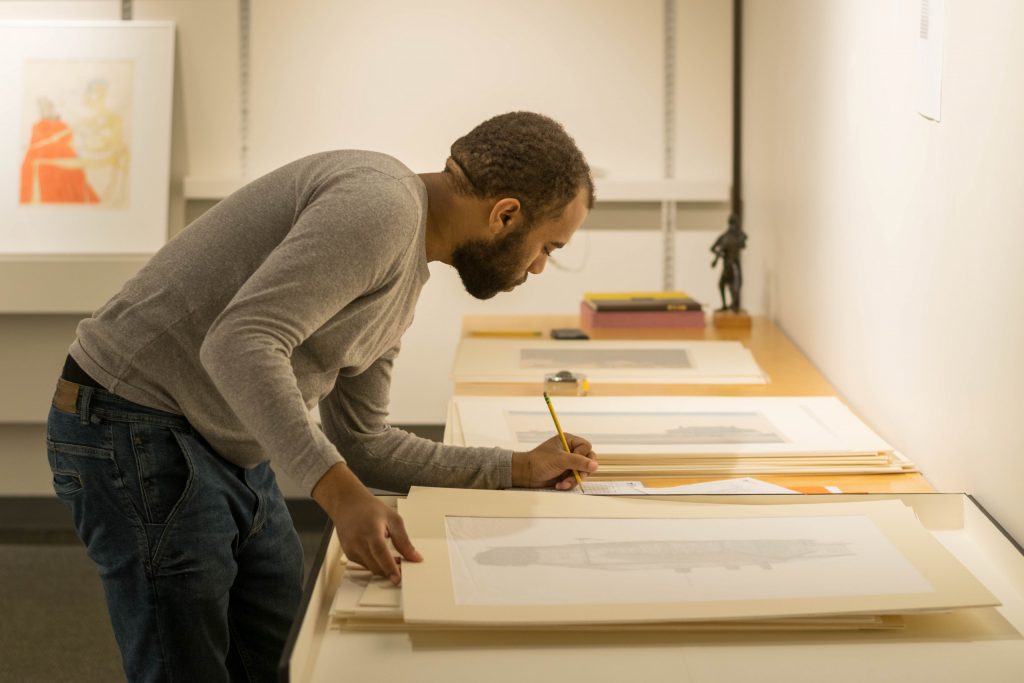 Looking to enhance your research project for a class? The Flaten Art Museum can help! Search the collection to find artwork that connects to your research, then submit a research request by email to Collections Manager Krista Anderson-Larson (ander38@stolaf.edu). We'll arrange a time for you to view the object(s) in person to study and gather information for your research.
Follow @flatenartmuseum on Instagram for employment opportunities and updates!