Museum Hours
open by appointment only during St. Olaf's final exams May 17–25, 2023.

2023 Commencement Weekend Hours 
Friday, May 26: 12-4 p.m.
Saturday, May 27: 12-4 p.m.
Sunday, May 28: 10 a.m. – 3p.m.; 5-7 p.m.
Academic Year Museum Hours
Monday 10–5 p.m.
Tuesday 10–5 p.m.
Wednesday 10–5 p.m.
Thursday 10–8 p.m.
Friday 10–5 p.m.
Saturday 12–4 p.m.
Sunday: 12–4 p.m.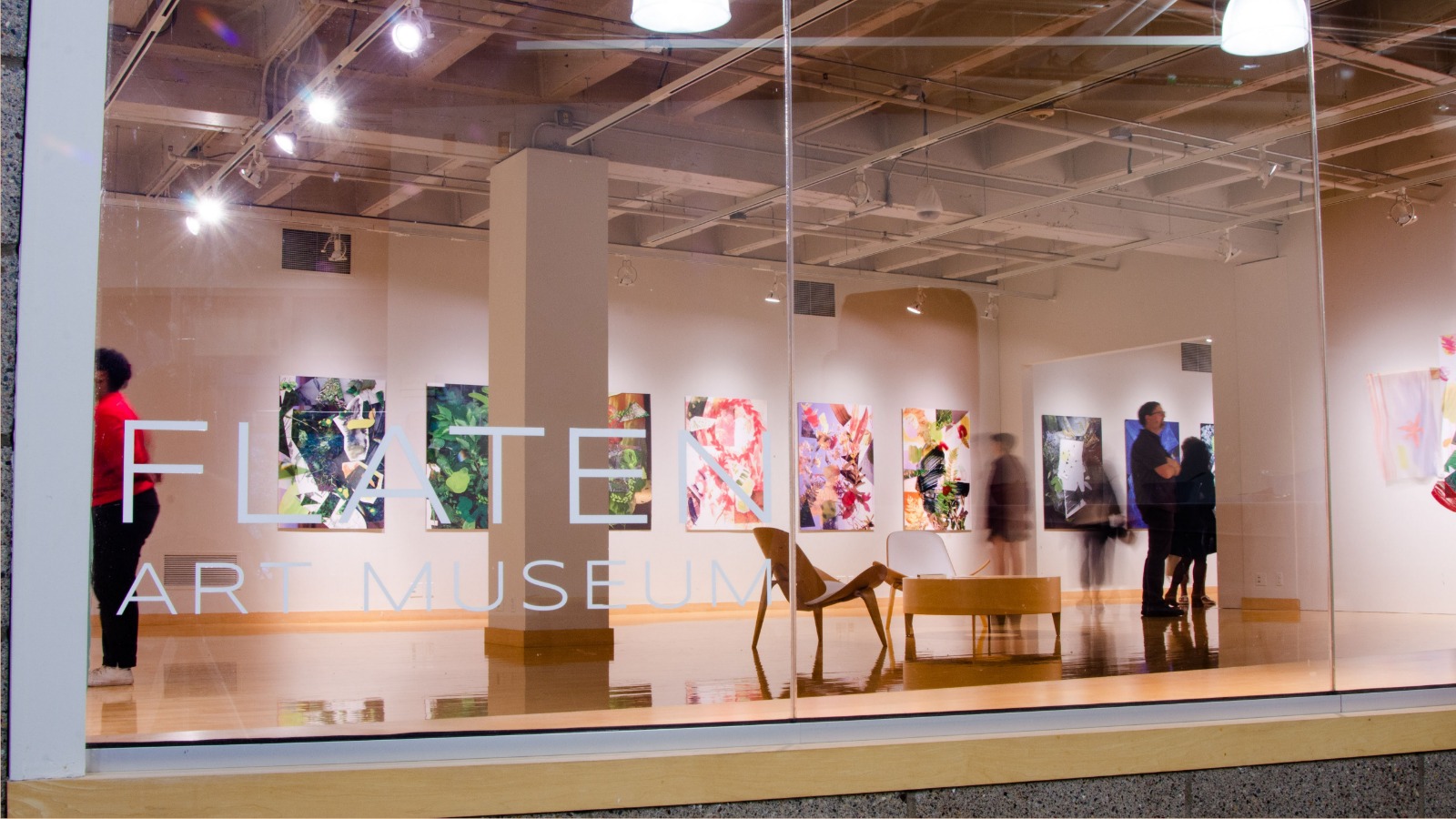 Admission
Admission is free and open to all.
Entrance, Directions, Parking
Flaten Art Museum is located on the Main Floor of the Center for Art and Dance in the Granskou Complex at St. Olaf College. Click here for Google Maps directions. Free parking is available in the nearby Buntrock Center parking lot.
Visitor Safety
Campus visitors must be up to date on their COVID-19 vaccinations and follow all campus COVID-19 protocols. Please monitor the current Covid-19 campus alert level when planning your visit.