Zackary Drucker: She Gone Rogue
September 12 – November 2, 2014
Lecture and Reception: Thursday, October 9, 2014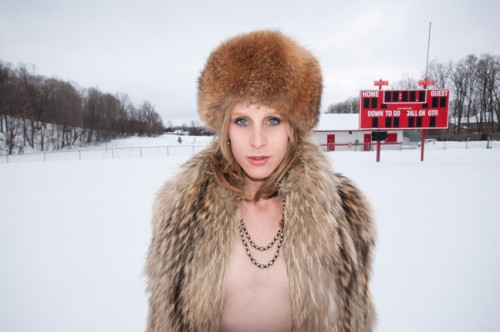 Transgender artist Zackary Drucker breaks down the way we think about gender, sexuality and seeing. Through photography and video, Drucker and her collaborators put queer consciousness front and center, giving voice to a long-silenced trans community. This exhibition brings together three of Drucker's most recent collaborations and prompts viewers – regardless of their gender and sexual identity – to ask how gender is performed.
Wednesday, October 8

11:45-1:15pm CILA Faculty Lunch Conversation: Trans-Sensitivity Awareness with Zackary Drucker, Valhalla, Buntrock Commons, Lunch provided, RSVP carlsons@stolaf.edu
Drawing on her experience teaching at the college level, Zackary Drucker will lead an open and engaging session on how to fully welcome transgender folks into the workplace, classroom and community. Drucker will demystify terminology, discuss discrimination, and share practical tools for making college curricula and the campus environment trans-friendly.
8pm Gay, Lesbian or Whatever! (GLOW!) presents: Tales from Transparent, an Amazon Original Series with Zackary Drucker, Sun Ballroom, Buntrock Commons
Artist Zackary Drucker joins student organization GLOW! to discuss her role as an advisor for the brand-new hit series, Transparent, about a family patriarch coming out as a transgender woman.
Thursday, October 9
7 p.m. Lecture: Kicking Holes in the Darkness with Zackary Drucker, Viking Theater, Buntrock Commons
8–9:30 p.m. Reception, Flaten Art Museum, Center for Art and Dance
All events are free, family friendly and open to the public.
Extended museum hours for Homecoming Weekend: 10am – 5pm, Saturday, October 4; 12pm – 5pm, Sunday, October 5. Closed October 11-14 for Fall Break.