Eco-Mutual Outlaws for the 21st Century
Friday, November 9, 4-5 p.m.
Center for Art and Dance 305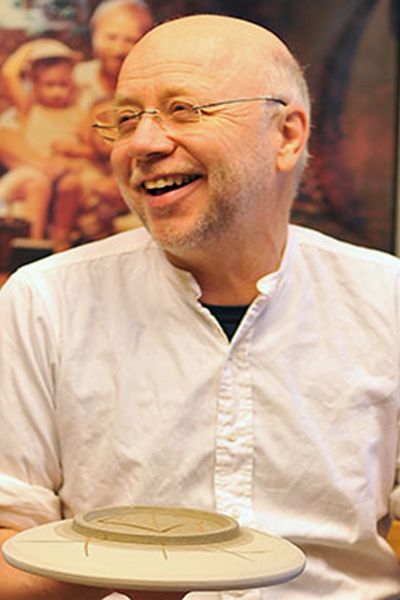 Guest lecturer Richard Bresnahan is an esteemed artist and director of the pottery studio at Saint John's, a Benedictine abbey and university in the woodlands of central Minnesota. A respect for natural systems has long shaped the artist's dialogue with fire and clay. Bresnahan's pottery utilizes natural resources from his nearby surroundings – local clay and glaze made from ash – and his artistic vision is informed by global environmental concerns. His lecture will expand the exhibition's consideration of sustainability, functionalism, community building, and a commitment to preservation of the environment.