On view March 5–April 12, 2021
Explore the virtual exhibition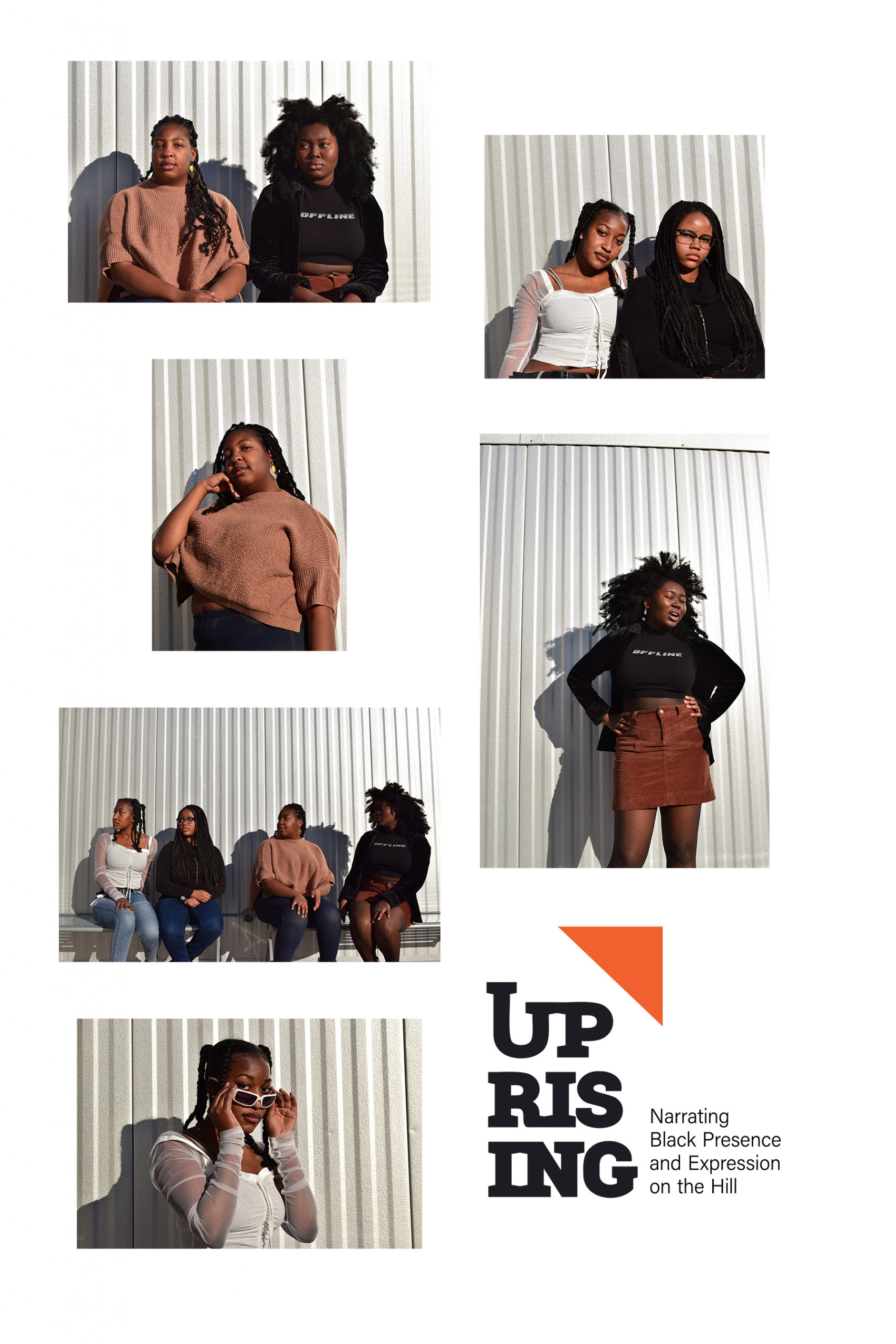 UPRISING: Narrating Black Presence and Expression on the Hill is an annual exhibition that narrates the experiences of Black people and celebrates Black history and culture through the visual and performing arts. The exhibition series was founded in 2017 by Shaquille Brown '19 in response to protests against racism on the St. Olaf College campus. UPRISING IV is the fourth installment of this series at St. Olaf. This student-curated exhibition creates space for marginalized Black voices on campus and fosters community interactions among students, faculty, and staff. The show is normally hosted in February to coincide with Black History Month, but it will be delayed this year due to the campus quarantine period. UPRISING harnesses creative expression in order to bridge differences and address forms of discrimination that cause pain in our communities. This year's show was planned and organized by members of the UPRISING student organization and Flaten Art Museum staff, with support from the Department of Art and Art History.
Click to explore the virtual exhibition.
UPRISING IV is co-curated by Amanda Rose '21 and Bridget Asamoah-Baffour '21 and features work by: 
Moyo Akinola
Bridget Asamoah-Baffour
Eddie Marquayle Bryson V
Tyreis Hunte
Lillian Ingabire
Kiara Jones
Janae Lorick
Carol Luna Morales
Blue Nawa
Karabo Ramosamo
Leila Rocha Fisher
Amanda Rose
Ashley B Sarpong
Ruhama Solomon
Virtual Opening Reception | Watch the Recorded Reception
March 12, 2021, 4:30–6 p.m.
Featuring remarks from the co-curators and artists, musical performances, Q&A, and grab-and-go refreshments for on-campus attendees.
Please note: this exhibition will be closed on campus "Rest Days," March 17 and April 7.
Images from Carol Luna Morales, Aphrodite Bless Thee, 2020, Digital photography. Courtesy of the artist.