Established in 2016, the Gamma Upsilon Chapter of Delta Phi Alpha, the National German Honor Society for the college-level, "seeks to recognize excellence in the study of German and to provide an incentive for higher scholarship. The Society aims to promote the study of the German language, literature and civilization and endeavors to emphasize those aspects of German life and culture which are of universal value and which contribute to humanity's eternal search for peace and truth."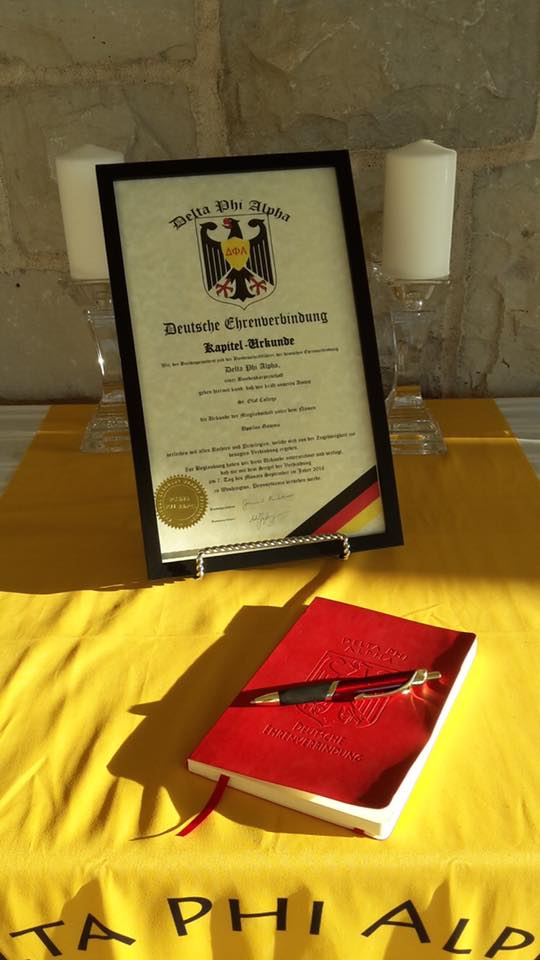 To qualify for membership, students must have a minimum 2.7 cumulative GPA, 3.3 GPA in German courses, completion of at least one upper-division German courses (251 and above), minimum sophomore standing, and a declared German major or German Studies concentration. Membership in DPA also requires a commitment to continued study of or other intensive engagement with German language and culture.
Benefits of lifetime membership in Delta Phi Alpha include:
Membership certificate, DPA pin, and DPA graduation cord;
Opportunities for leadership experience;
Opportunities to apply for scholarships and awards for study abroad, advanced study and outstanding achievement
Delta Phi Alpha members organize and host events and activities, sometimes in collaboration with St. Olaf's German House and Carleton College's German program, dedicated to educating the St. Olaf community about German language and culture, past and present.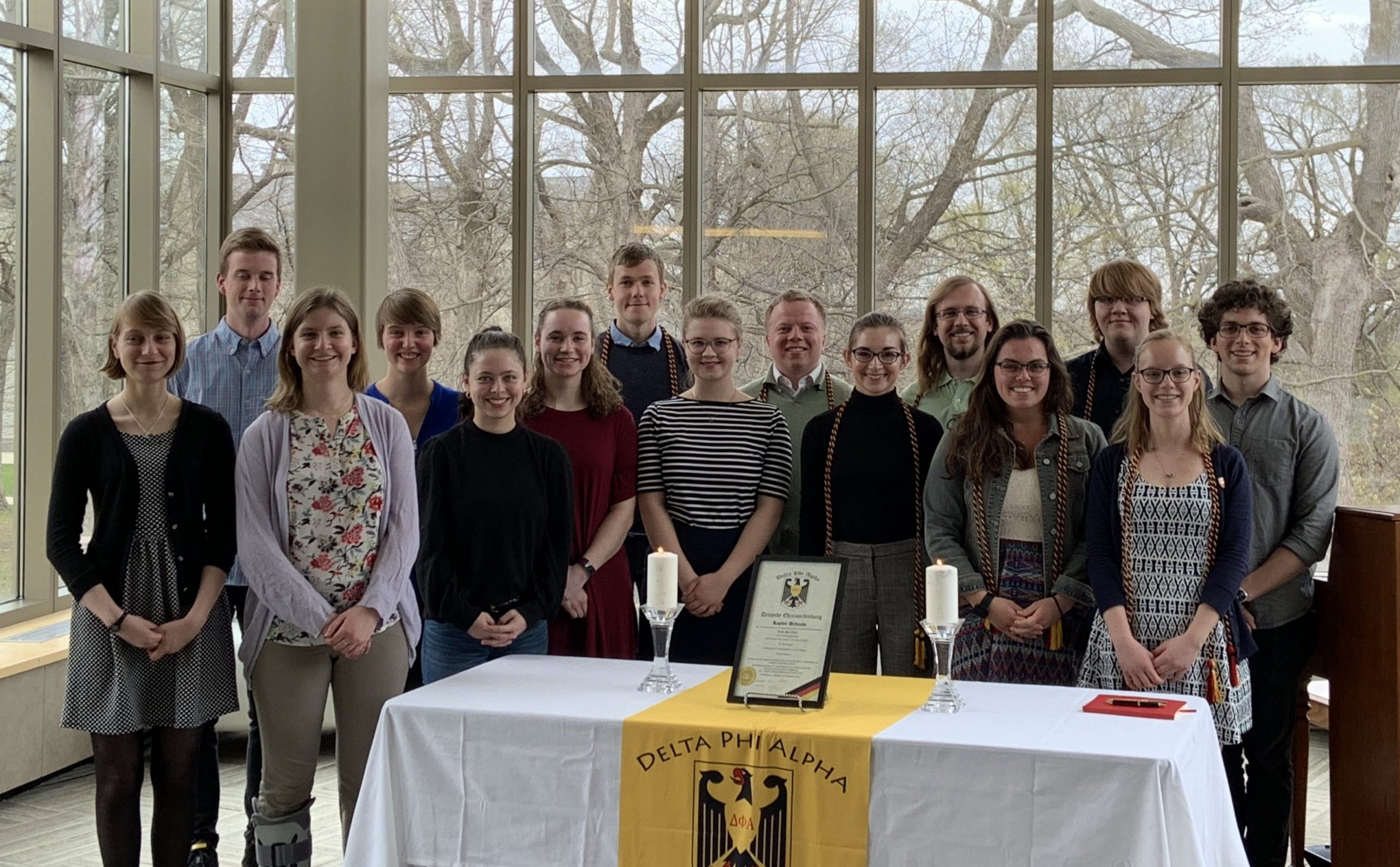 Spring 2020 Inductees:
Robert Berger, Ella Harpstead, Kathryn Hoffman, Aaron Hautekeete, Morgan Mehlberg, Kiley Robertson
2020-2021 Officers:
Co-Presidents: Anna Weisenburger '21 and Ingrid Nelson '21
Treasurer: Jessye Gassel '21
Chapter Advisor:
Prof. Amanda Randall (randal2@stolaf.edu)