APPLICATION FOR 2023-2024 Residence 
Priorities for Deutsches Haus Resident Selection:
German course level / speaking ability at GERM 232 or above;
German majors and German Studies concentrators;
Quality of application; (i.e., thoroughness and thoughtfulness of responses, activity ideas, transferrable skills/experiences);
Commitment to taking further German courses;
Returning from study abroad or planning to study abroad in a German-speaking country.
The German Department is dedicated to building a community of diverse identities. BIPOC, LGBTQ+, and differently-abled students are encouraged to apply.
Deutsches Haus Statement of Commitment:
Deutsches Haus residents are committed to:
• enrolling in at least one German course during residency in the Haus;
• actively working to integrate German language and culture into the Haus community by speaking German in the Haus, at the weekly German conversation table (Stammtisch), and at monthly events organized and hosted by the Deutsches Haus residents;
• working together with fellow Haus residents to plan, advertise, and host monthly events at or sponsored by Deutsches Haus;
• meeting monthly to share ideas and discuss any concerns pertinent to Deutsches Haus;
• electing a Haus president who periodically briefs the German faculty on Haus activities and a social media coordinator to communicate via Facebook, Instagram, Twitter and/or other platforms about Haus events and other German cultural information of interest to the St. Olaf German learner/speaker community;
• fostering inclusion and engaging in critical discussion of German Studies.
Follow St. Olaf Deutsches Haus on Facebook!
Follow Deutches Haus on instagram (@olaf_germanhaus)
Updated May 2023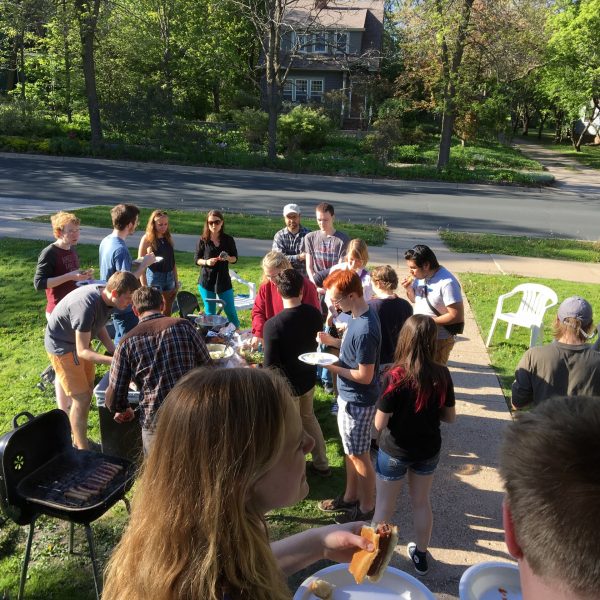 Gesellschaft
Gesellschaft
German learners love to gather at German House for grill parties, movie nights, soccer matches, holiday celebrations, and other events.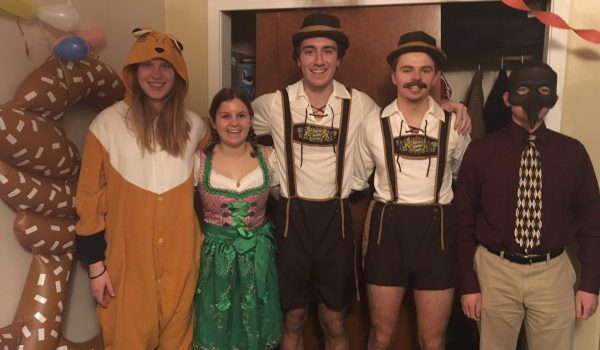 Fasching
Fasching
German House warms the winter season with a Fasching celebration, Christmas caroling with the Classics Department, and boardgames and conversation by the fireplace.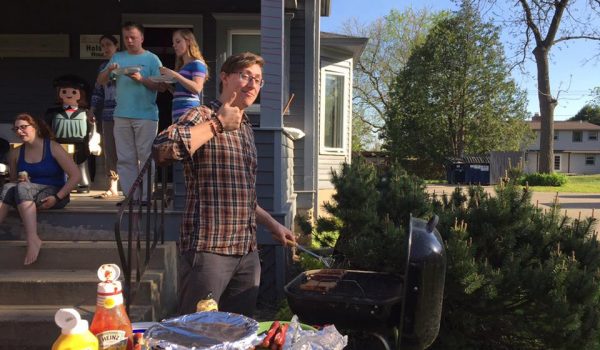 Grillen
Grillen
Before the snow falls and after it melts, German House residents host several outdoor gatherings. Grillen muss sein!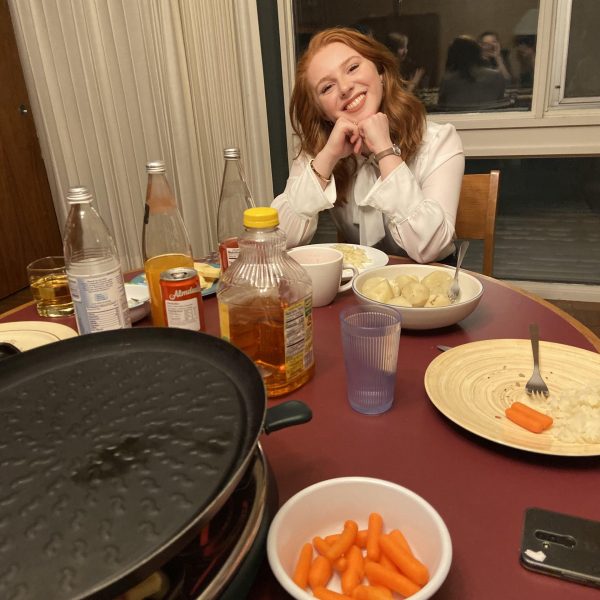 Raclette
Raclette
Having a full kitchen and dining area in the German House means plenty of opportunity for shared meals.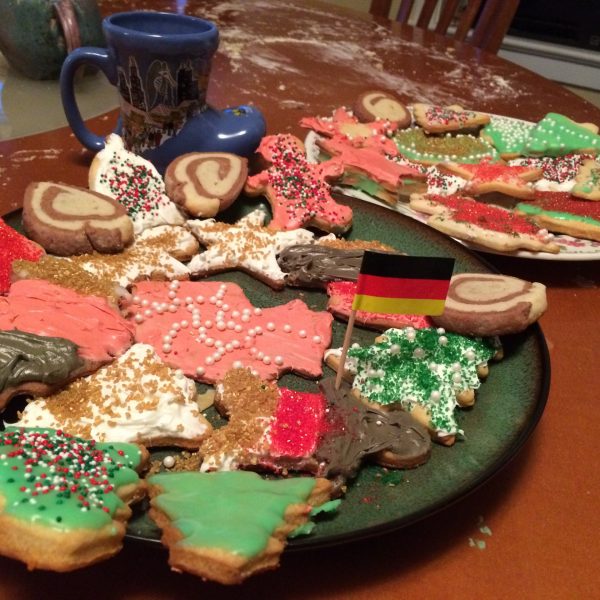 Weihnachten
Weihnachten
Decorating Butterplätzchen together is among the favorite German House Christmastime traditions.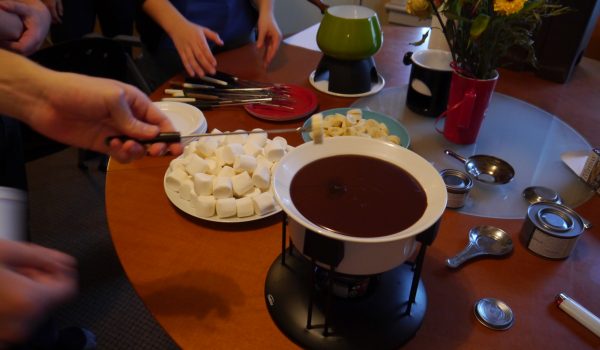 Swiss Bliss
Swiss Bliss
The German House often collaborates with other language honor houses for joint events, such as the "Swiss Bliss" touring fondue party with the Maison Française.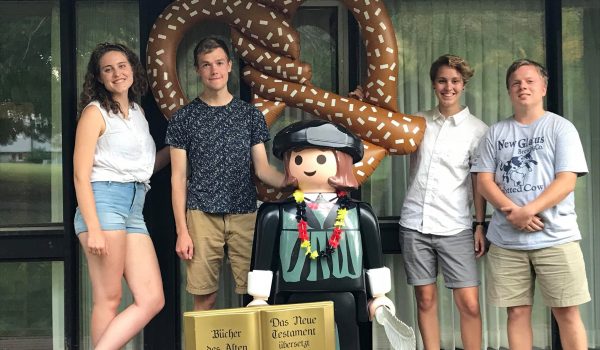 Mitbewohner
Mitbewohner
German House residents live in an intimate community immersed in German language and culture. A exchange student from the University of Konstanz is always one of the housemates, and sometimes Martin Luther comes by for events.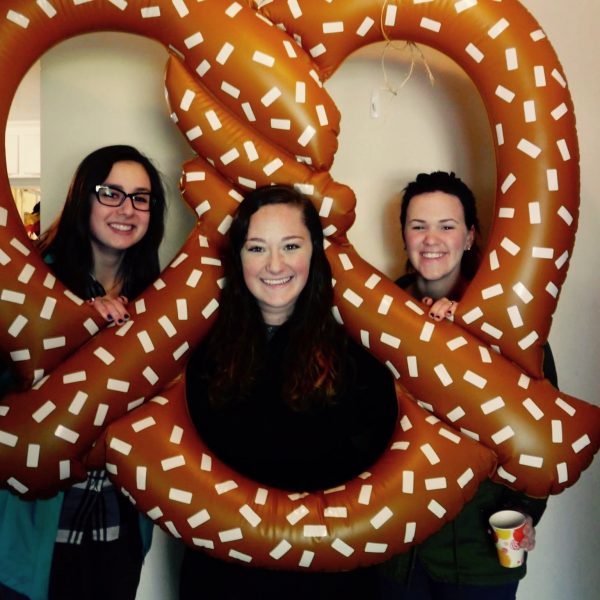 Oktoberfest
Oktoberfest
What German House would be complete without an Oktoberfest celebration? But German House events are hardly restricted to one German cultural area. House residents regularly plan events that explore diverse German dialects, regional festivals, and everyday life in different parts of the German-speaking world.