GERMAN HOUSE
Larson House, 1110 1st Street West
Tel: 3930
The German Honor House (Deutsches Haus) offers an immersive language environment. Housemates enjoy speaking German with one another, increasing language skills and improving vocabulary, and incorporating German cultural elements into daily life–from trying out German recipes to hosting movie nights and TV-series watch parties.
A German exchange student lives in the house each year, helping to support our program outside the classroom by conducting weekly conversation group (Stammtisch) and assisting beginning- and intermediate-level students at the German Tutorium. The exchange student also offers short presentations on German culture, shows German films, and serves as a resource on current events in Germany.
Recent Deutsches Haus activities have ranged from decorating and eating tasty Christmas cookies to Easter egg hunts and Oktoberfest barbecues and retreats. Housemates have the opportunity to decide which events they will organize, as well as elect a Deutsches Haus president to help organize these events. German language television is available for viewing in the Deutsches Haus, as well as German language films.
APPLICATION FOR 2019-2020 Residence, due March 1
Priorities for resident admission:
German course level / speaking ability at GERM 232 or above;
German majors and German Studies concentrators;
Commitment to taking further German courses;
Returning from study abroad or planning to study abroad in a German-speaking country.
Deutsches Haus Statement of Commitment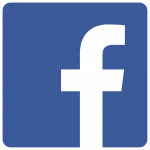 Follow St. Olaf Deutsches Haus on Facebook!
| | |
| --- | --- |
| Fußball spielen (2016) | "Swiss Bliss" mit La Maison Française (2016) |
Butterplätzchen and homemade, non-alcoholic "Glühwein"
(2015 Weihnachtsmarkt)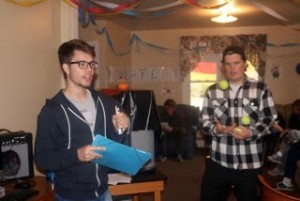 Trivia and Entertainment (Oktoberfest 2015)
| | |
| --- | --- |
| Hausgebackene Brezeln (Oktoberfest 2015) | |
| | |
| --- | --- |
| Grillparty 2016 | Oktoberfest 2014 |