APPLICATION FOR 2022-2023 Residence 
Priorities for Deutsches Haus Resident Selection:
German course level / speaking ability at GERM 232 or above;
German majors and German Studies concentrators;
Quality of application; (i.e., thoroughness and thoughtfulness of responses, activity ideas, transferrable skills/experiences);
Commitment to taking further German courses;
Returning from study abroad or planning to study abroad in a German-speaking country.
The German Department is dedicated to building a community of diverse identities. BIPOC, LGBTQ+, and differently abled students are encouraged to apply.
Deutsches Haus Statement of Commitment:
Desutsches Haus residents are committed to:
• enrolling in at least one German course during residency in the Haus;
• actively working to integrate German language and culture into the Haus community by speaking German in the Haus, at the weekly German conversation table (Stammtisch), and at monthly events organized and hosted by the Deutsches Haus residents;
• working together with fellow Haus residents to plan, advertise, and host monthly events at or sponsored by Deutsches Haus;
• meeting monthly to share ideas and discuss any concerns pertinent to Deutsches Haus;
• electing a Haus president who periodically briefs the German faculty on Haus activities and a social media coordinator to communicate via Facebook, Instagram, Twitter and/or other platforms about Haus events and other German cultural information of interest to the St. Olaf German learner/speaker community;
• fostering inclusion and engaging in critical discussion of German Studies.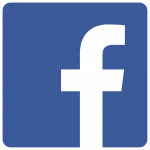 Follow St. Olaf Deutsches Haus on Facebook!
Follow Deutches Haus on instagram (@olaf_germanhaus)
Updated February 2021