KIERKEGAARD LIBRARY COMMITTEE MEMBERS
Appointed by St. Olaf President David Anderson, this committee serves as an advisory group to the Hong Kierkegaard Library.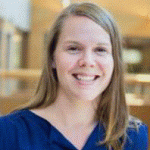 Jenna Coughlin (Assistant Professor of Norwegian)
Jenna completed her Ph.D. in Scandinavian Languages and Literatures at the University of California, Berkeley, with a dissertation focused on the relationship between language and place in the poetry of Ivar Aasen, Olav Nygard, and Aslaug Vaa. She began learning Norwegian while working toward her B.A. in anthropology at the University of Chicago, after which she received a Fulbright student scholarship to pursue the study of both modern Norwegian and Old Norse at the University of Oslo. She has taught Norwegian language, as well as courses on the history and literature of the Arctic and nature in Nordic media and culture. She directs an undergraduate research project on the international reception of Greta Thunberg and youth climate activism. She specializes in Norwegian literature, environmental humanities, and poetry and poetics.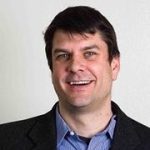 Peder Jothen (Religion)
Professor Jothen teaches classes in Bible, theology and ethics. Current and past courses include Christianity and Social Power, Christian Ethics: Life and Death, Christian Aesthetics and Ethics, Christian Theology and Human Experience, Theology and Creation, and Living Faith: Theology and Practice at Holden Village. His research revolves around questions of moral formation and practice, especially in relation to culture and aesthetics. His first book, Kierkegaard, Selfhood, and Art: Aesthetics and Christian Becoming, is forthcoming from Ashgate. He is married to Kaethe Schwehn, a writer who teaches in the English Department at St. Olaf, and has two delightful small children, Thisbe and Matteus.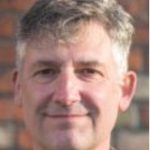 Brian Soderquist (Kierkegaard Endowed Chair)
Brian's areas of specialization are Philosophy of Religion, Existentialism, and the thought of Søren Kierkegaard. Brian has a Ph.D. from the University of Copenhagen, a master's degree from Yale University, and a bachelor's degree from Utah State University. He is the author of The Isolated Self: Truth and Untruth in Kierkegaard's On the Concept of Irony as well as numerous articles and book chapters. He was part of the team that translated Kierkegaard's Journals and Notebooks (11 volumes) and has served as co-editor of Kierkegaard Studies: Yearbook and Kierkegaardiana.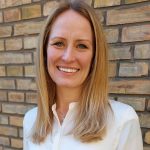 Anna Söderquist (Curator) – Ex Officio
Anna Söderquist is both a professor of philosophy and the curator of the Hong Kierkegaard Library at St. Olaf College. She specializes in Kierkegaard, Continental Philosophy, and the History of Philosophy. Her interests meet at the intersection of philosophy, religion, literature, and art. She is author of Kierkegaard on Dialogical Education: Vulnerable Freedom, has published articles in Res Philosophica and The Philosophical Forum, and contributed chapters to numerous edited volumes on Kierkegaard.