POSITION DESCRIPTION
The Senior Research Fellows are appointed annually by Curator Professor Gordon Marino to scholars who are associated with the Hong Kierkegaard Library and who show great enthusiasm for the study of the Danish philosopher.
RECIPIENTS



JAMIE AROOSI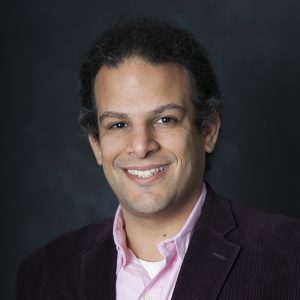 Jamie Aroosi (University of Toronto, B.A.; York University, M.A.; The Graduate Center, CUNY, M.Phil., PhD.) is a political theorist with an interest in philosophical anthropology and moral psychology who explores foundational questions about the nature of the self and how it develops into a moral and political agent. He has published widely in this area, including his forthcoming book, The Dialectical Self: Kierkegaard, Marx, and the Making of the Modern Subject (University of Pennsylvania Press, 2018), which is the first comprehensive analysis and synthesis of Hegel's two most important disciples and critics. The Dialectical Self offers a comprehensive account of the self that allows us to more fully think through the complex relationship between our ethical, spiritual, social, and political lives as we each struggle to appropriate the freedom that is our birthright.
Currently, Jamie is working on a new book project provisionally entitled In Defense of Ad Hominem: A History of Western Irrationality. Traversing the history of Western thought, In Defense of Ad Hominem confronts the increasingly apparent irrationality of global politics, from the rise of populist regimes to the growth in sexist, racist, and nativist discourse, and questions our collective faith in rational argument and its ability to sway minds. In Defense of Ad Hominem reveals that conventional accounts of democratic politics that view it as a purely discursive realm do not serve to reveal the true nature of political life but instead serve to occlude it.
JAMIE LORENTZEN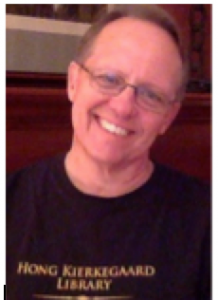 A 1981 St. Olaf graduate, Jamie Lorentzen studied under Howard Hong, who helped him establish a life-long attachment to literature, Kierkegaard, and the Hong Kierkegaard Library. Jamie is the author of Kierkegaard's Metaphors (2001), Sober Cannibals, Drunken Christians: Kierkegaard, Melville, and Tragic Optimism in Polarized Worlds (2010), and Becoming Human: Kierkegaardian Reflections on Ethical Models in Literature (2015). He also edited Toward the Final Crossroads: A Festschrift for Howard and Edna Hong (2009), co-edited Taking Kierkegaard Personally: First Person Responses (2020), published comparative essays on Kierkegaard and Bob Dylan, chaired the Friends of the Hong Kierkegaard Library (1998-2018), and delivered scores of Kierkegaard-related lectures at United Lutheran Church in Red Wing, Minnesota since 2002. After a 30-year career teaching public high school English, he retired in 2018.
Jamie currently is working on two Kierkegaard-related book projects: Reading Søren Kierkegaard: On Being, On Reading, and What One Has to Do with the Other and The Retirement Notebooks: Making Friends with Time, the Space of Love, and Other Grave Matters. The former is part-Kierkegaard primer, part-commentary on reading in general and reading Kierkegaard in particular, and part-cautionary tale of Jamie recalling his own ways of misreading Kierkegaard and, occasionally, reading Kierkegaard passing fair. The latter is both a personal and Kierkegaard-inspired examination of time, love, and what Socrates would call "the practice of dying."