POSITION DESCRIPTION
A title given to scholars who show exemplary enthusiasm for the study of Kierkegaard, the Senior Research Fellows associated with the Hong Kierkegaard Library have greatly contributed to the existentialist scholarship produced by the Library and continue to foster a growing sense of community between Kierkegaardian scholars on and off the St. Olaf campus.
RECIPIENTS (listed by appointment date)
TOM MILLAY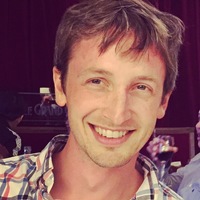 Thomas J. Millay is a recent graduate of Baylor University's Ph.D. program in Theology and Ethics and the author of You Must Change Your Life: Søren Kierkegaard and the End of Reading (forthcoming from Cascade Press in 2020). He has published widely on Kierkegaard, in journals such as Modern Theology, the International Journal of Systematic Theology, and the Heythrop Journal, as well as contributing to several edited volumes. In addition to Kierkegaard, Millay has an interest in contemporary literature and serves as a contributing editor in the Fiction Department at the Los Angeles Review of Books, where he has reviewed novelists such as John Banville, Patrick Modiano, and Teju Cole. His current research project—provisionally entitled Martyr to Modernity: The Asceticism of Søren Kierkegaard—seeks to show how Christian asceticism can resist and even confront the deadly lure of Christian nationalism.
Jamie Aroosi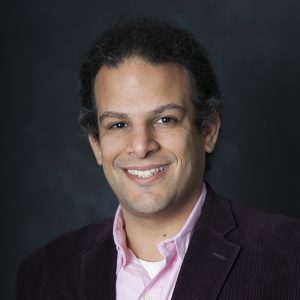 Jamie Aroosi (University of Toronto, B.A.; York University, M.A.; The Graduate Center, CUNY, M.Phil., PhD.) is a political theorist with an interest in philosophical anthropology and moral psychology who explores foundational questions about the nature of the self and how it develops into a moral and political agent. He has published widely in this area, including his forthcoming book, The Dialectical Self: Kierkegaard, Marx, and the Making of the Modern Subject (University of Pennsylvania Press, 2018), which is the first comprehensive analysis and synthesis of Hegel's two most important disciples and critics. The Dialectical Self offers a comprehensive account of the self that allows us to more fully think through the complex relationship between our ethical, spiritual, social, and political lives as we each struggle to appropriate the freedom that is our birthright.
Currently, Jamie is working on a new book project provisionally entitled In Defense of Ad Hominem: A History of Western Irrationality. Traversing the history of Western thought, In Defense of Ad Hominem confronts the increasingly apparent irrationality of global politics, from the rise of populist regimes to the growth in sexist, racist, and nativist discourse, and questions our collective faith in rational argument and its ability to sway minds. In Defense of Ad Hominem reveals that conventional accounts of democratic politics that view it as a purely discursive realm do not serve to reveal the true nature of political life but instead serve to occlude it.