Step-by-step
1. Visit the Ole Connect network.
Open a web browser, then visit
connect.stolaf.edu
and begin the process by clicking 'Join Now'.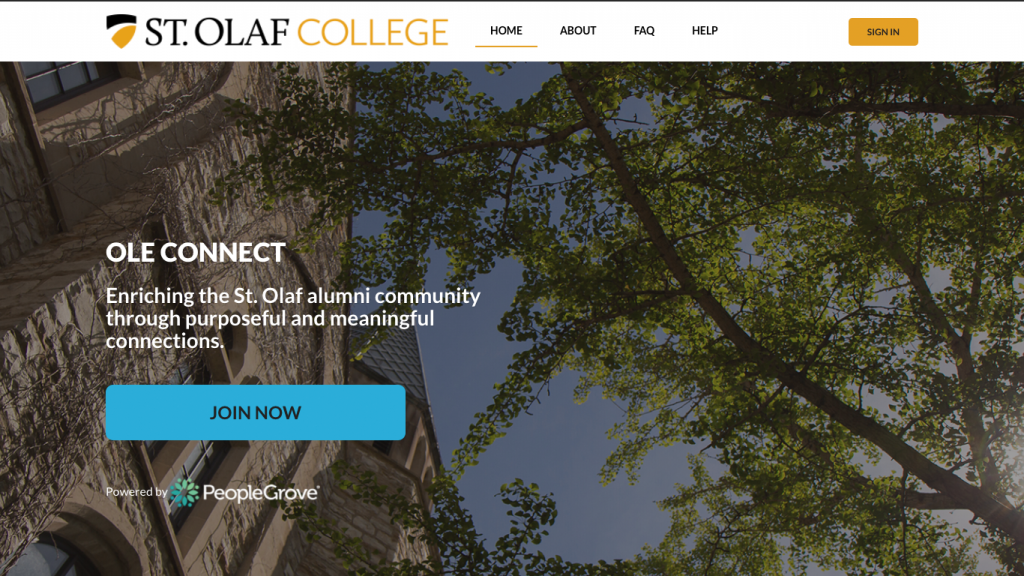 2. Select a login method to continue.
Using the same email where you received the email will quickly move you through the process.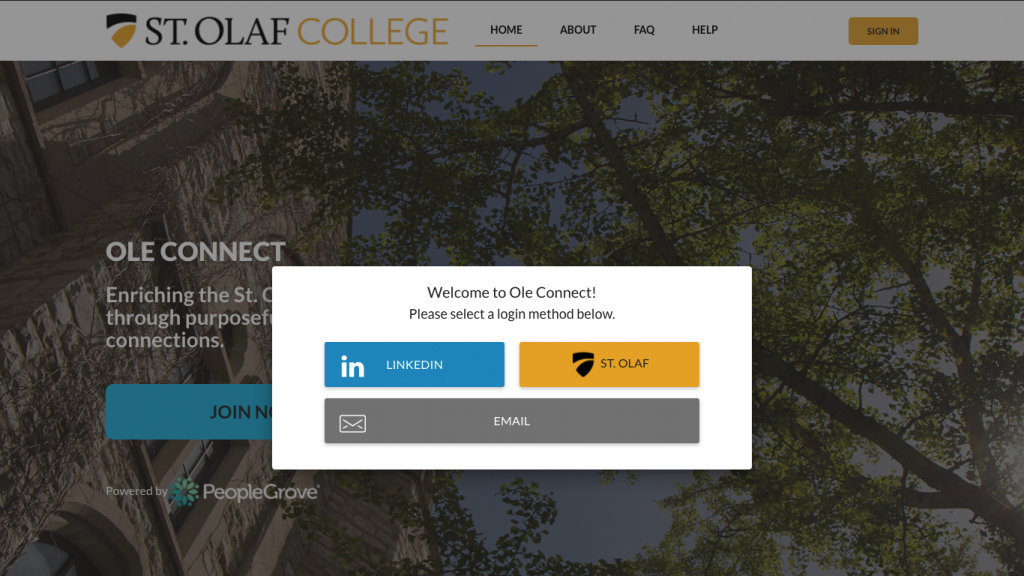 3. Welcome to Ole Connect!
Once you enter your account details a confirmation email will be sent to verify your information.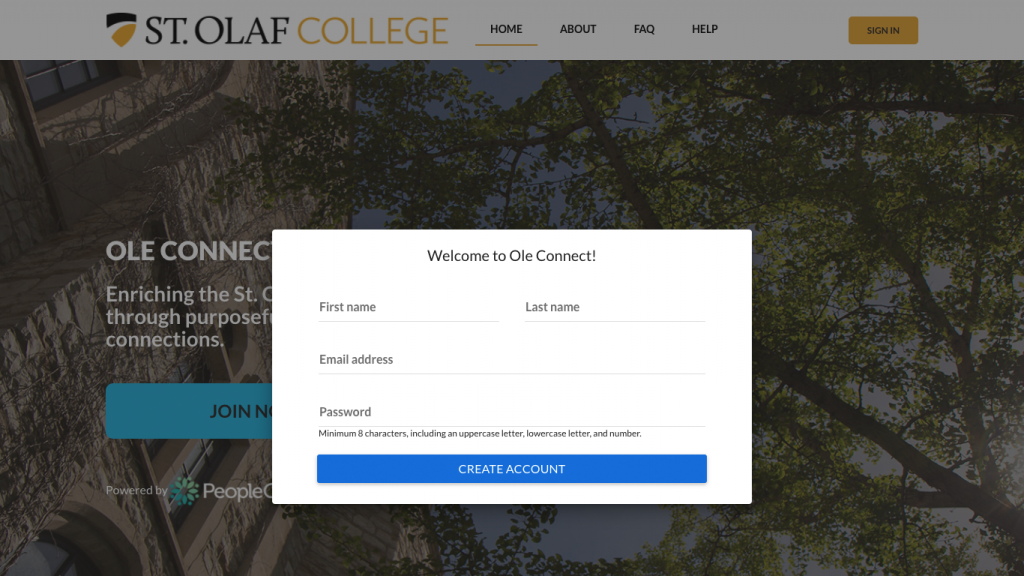 4a. Verify your account.
If you didn't follow your invitation to join by used your same email address Ole Connect will verify it is you.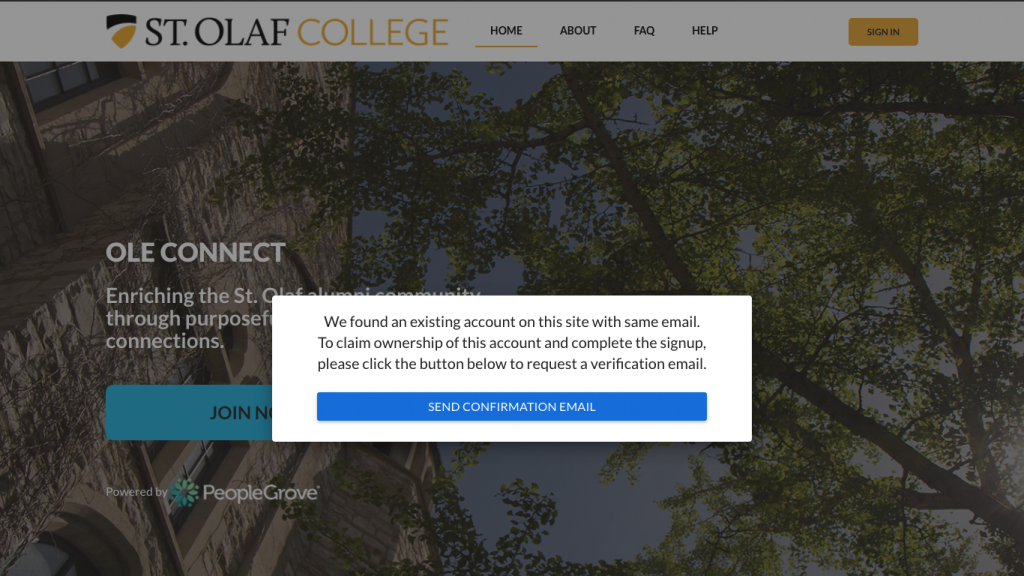 4b. Verify your account.
Open the email you received and follow the link to verify your account.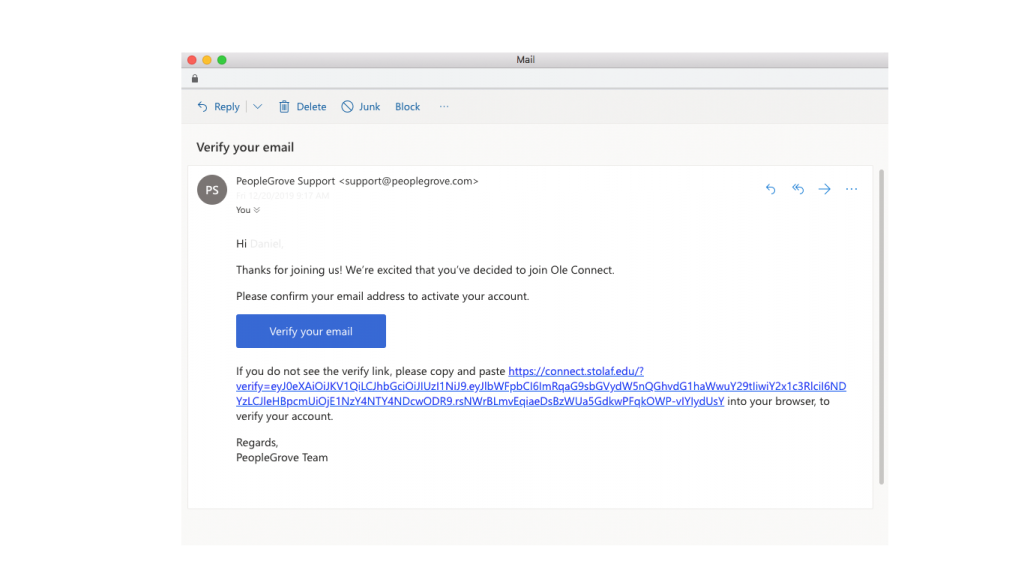 5. Create your account.
Enter your name and email address to continue.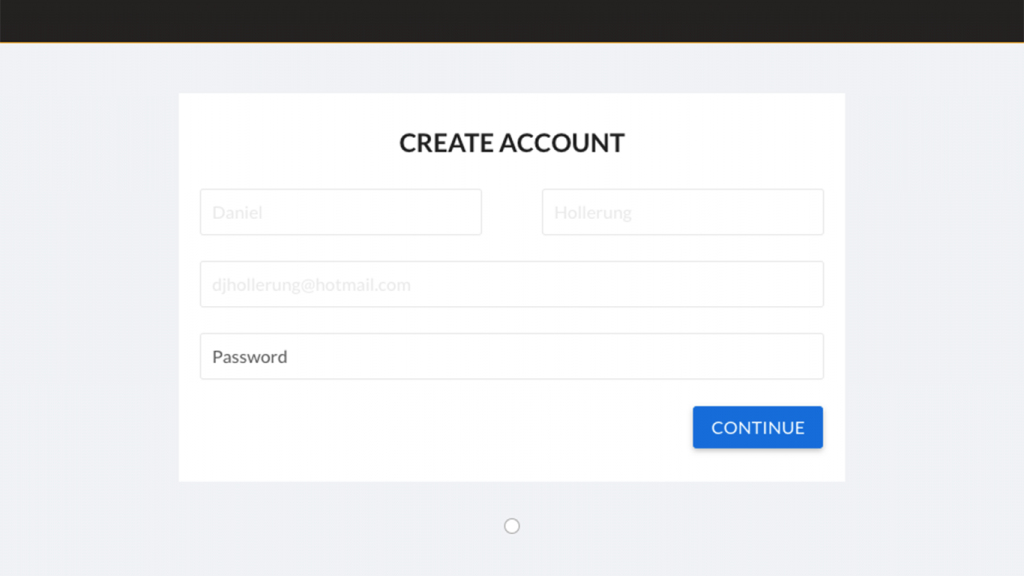 6. Use the 'Easy Profile Builder' make it quicker.
Either upload your resume or LinkedIn profile to begin.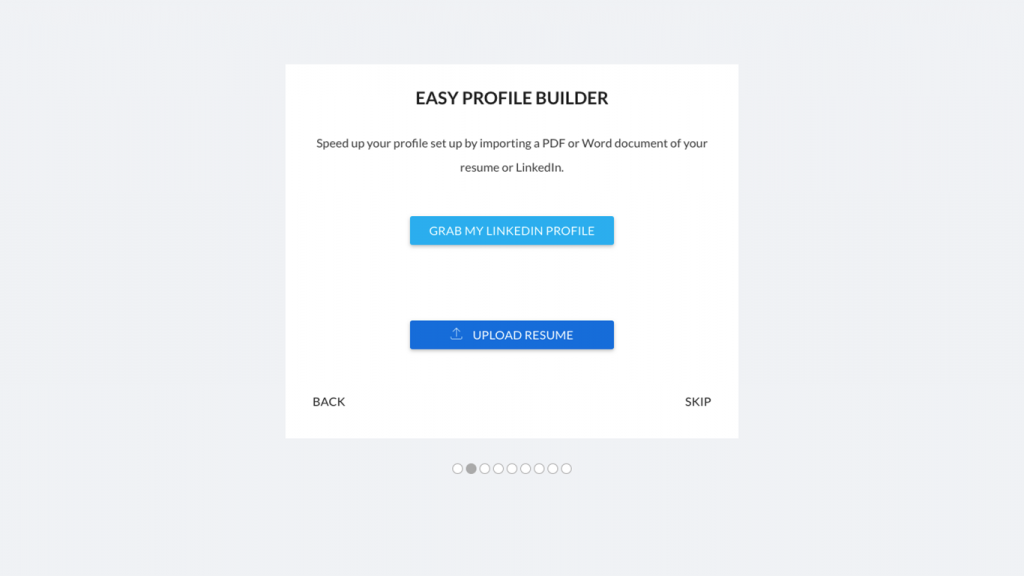 7. Import your LinkedIn profile.
1. Sign into
LinkedIn
. Go from your come feed to Profile Page by clicking on the picture of your face. 2. On your Profile Page, click 'More…' then click 'Save to PDF' 3. Return here and click 'Import LinkedIn PDF'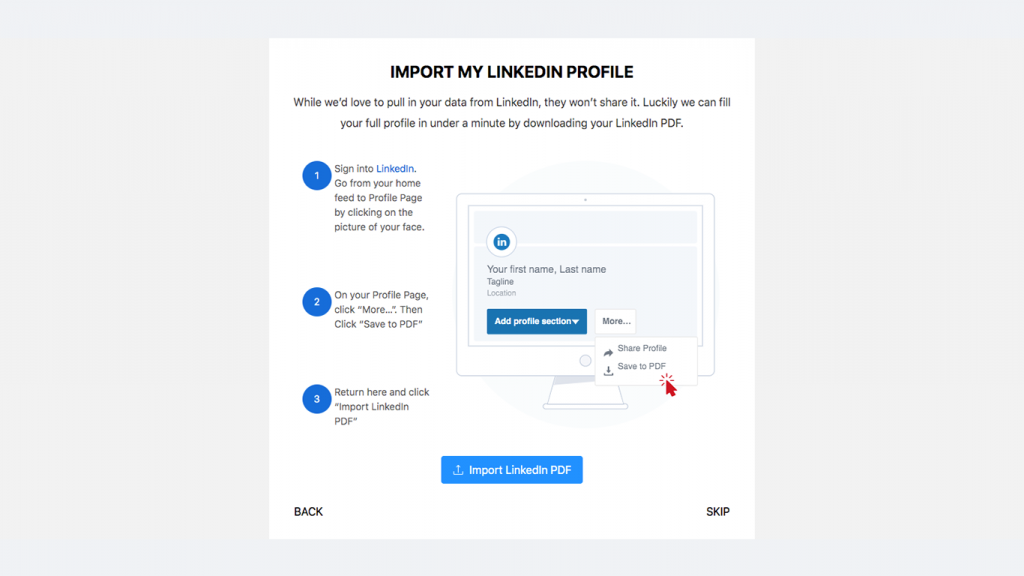 8a. Upload your profile.
If you want, you can have Ole Connect store your profile for others to download.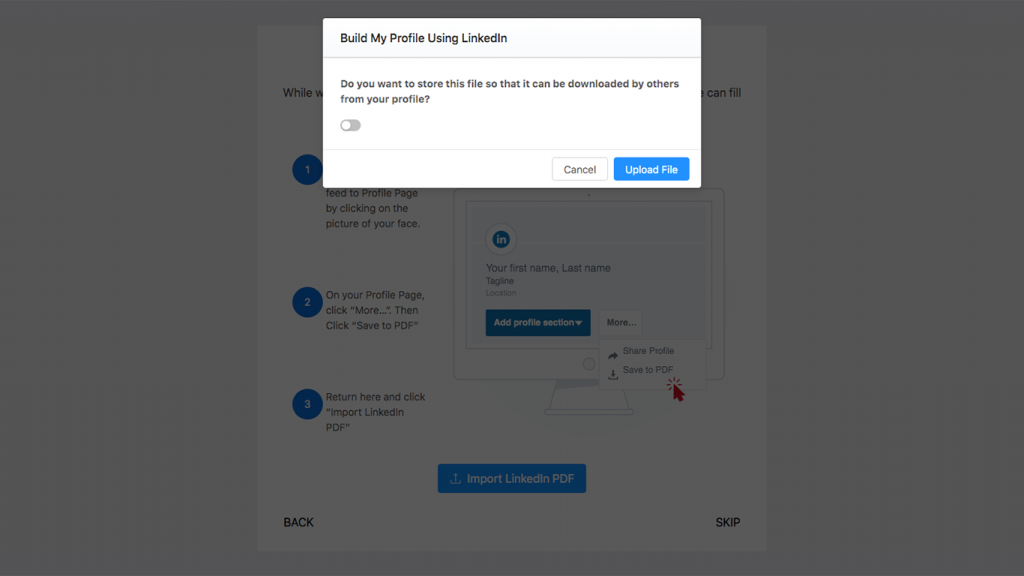 8b. Upload your profile.
Select the PDF you downloaded from LinkedIn and upload it.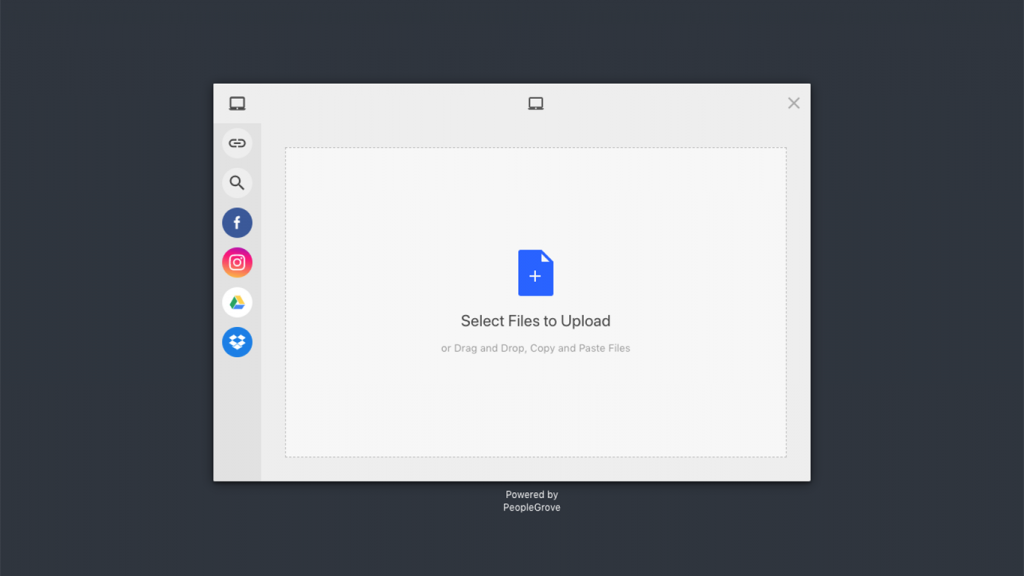 9. Review imported information.
Once the upload is complete you can edit, remove, or insert information into your profile.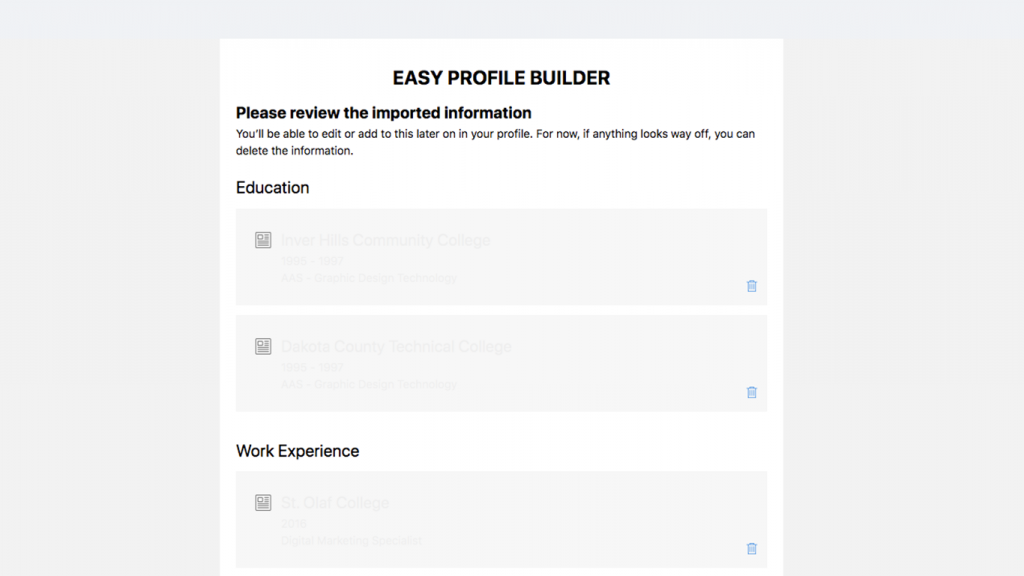 10. Educational background is an area where you can add another degree.
Edit or insert information related to your education.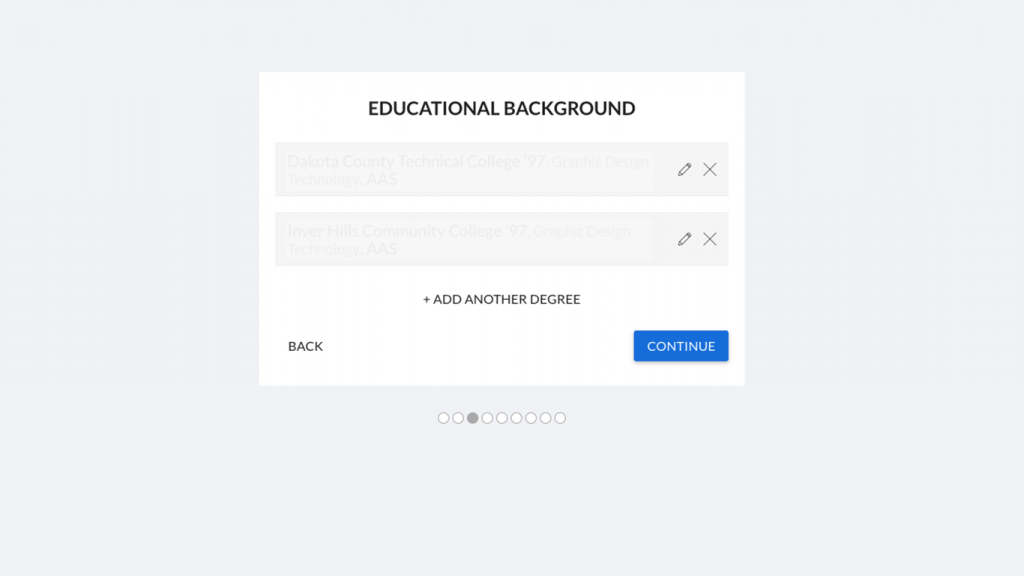 11. Personal details.
Each profile must have a headline to describe you, along with your location, current company and role. Please be detailed to ensure you connect with those with similar backgrounds.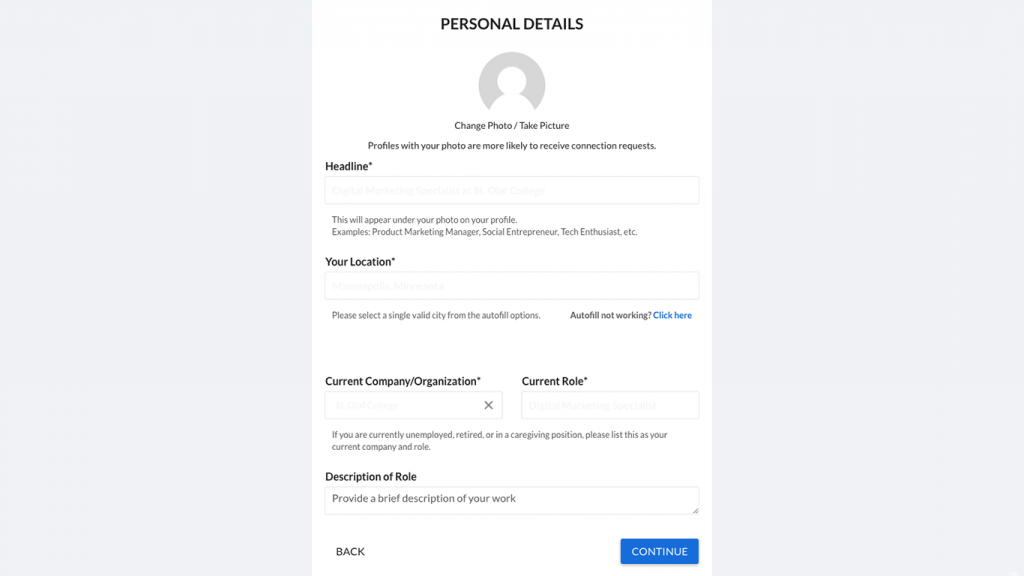 12. Where you can help is a way to extend your network.
Select your expertise and help topics where you want to engage the community.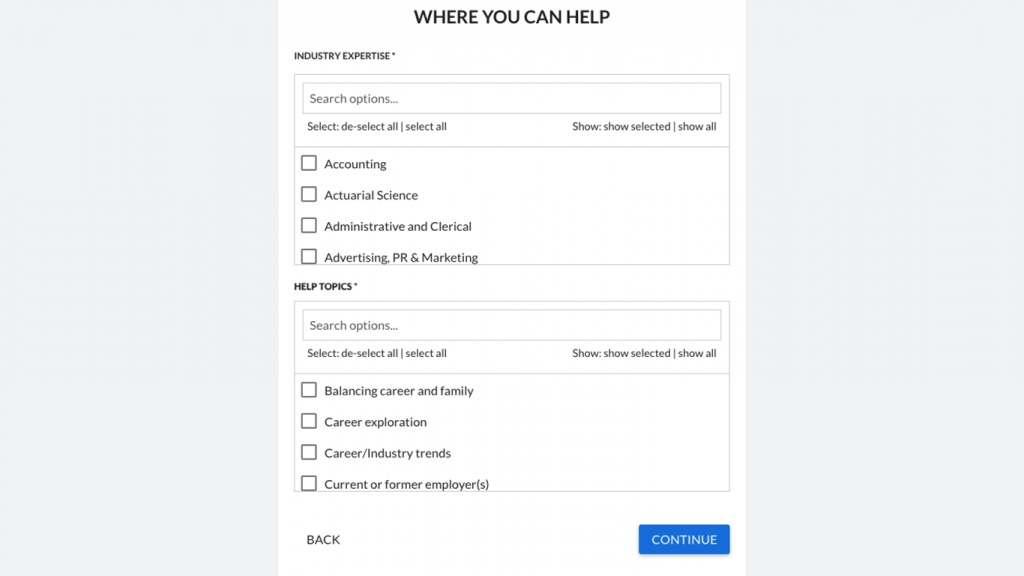 13. We ask a last few questions to expand your community.
Provide as much or as little as you see fit. The greater the detail, the deeper the connections you will make.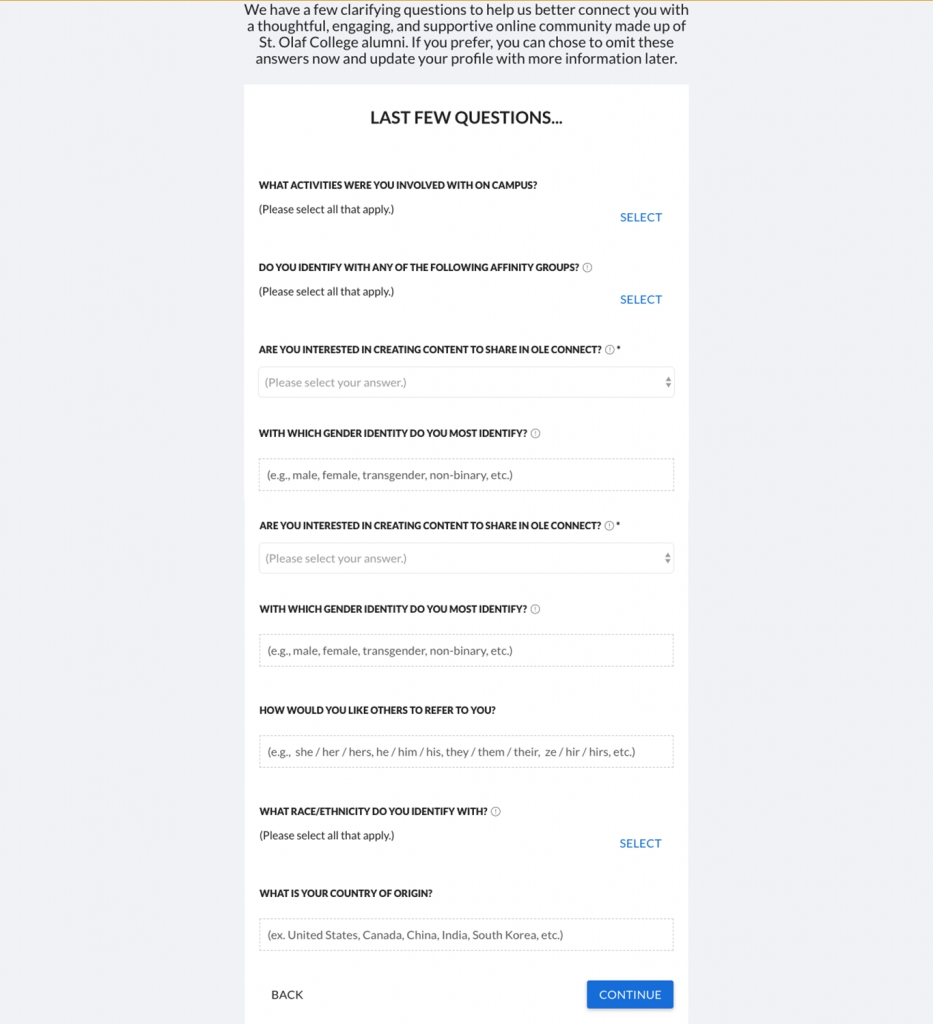 14. SMS Notifications help to keep you connected.
We never sell your information, this is strictly used to let you know when connections are made.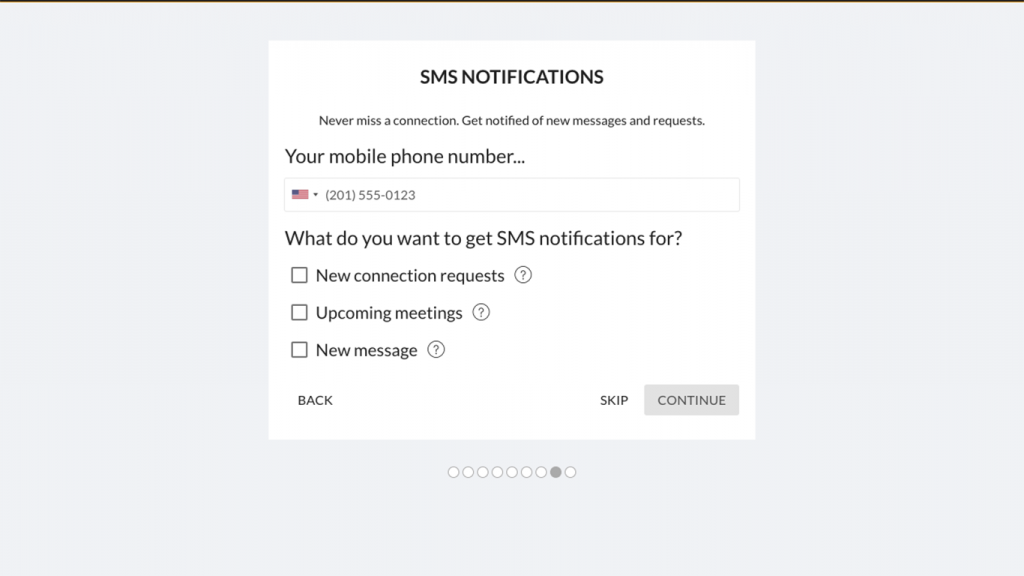 15. Agree to the Code of Conduct to complete the process.
We encourage everyone to understand and follow professional responsibility within Ole Connect.
You're done!